So I saw Hugh Laurie and his band last night, and it was fun, like jump up in your seat and dance fun. I heard somebody say a touch loudly and unkindly as we left the theatre that as a singer Hugh was a great actor. That, I thought was somewhat unfair. Okay, so he can't belt it out like the girls in the band, but who could, and he seemed so wonderfully happy to bash away at the piano it'd be churlish to deny him his very obvious joy.

Besides, it was Hugh, the Hugh I grew up with (ie, not House), so it was like 30% Bertie and 60% George (snerk). In fact I was midly disappointed he didn't do Minnie the Moocher, such was his rendition in Jeeves and Wooster I still sing it on occasion. So sweet, so funny, so goofy.



As was the show. I had a ball, I really, really did. It was just like that Caberet night last year with Barry Humphries and Meow Meow, both with sometime comedians, sometime actors taking the mic and belting out some very carefully curated and beloved vintage tunes that were quirky, darkly funny, sexy, silly or heartbreaking. It was just like that, so I was thrilled. It was like having two masterclasses with two puckish professors taking you through a very personal history of music. Only that sounds way more dry than it was. It totally rocked, like bring the house down rocked. Say what you like, but the man knows how to put on a show.

So that was fun, and I did like his admiration of the beloved old palace that is the State Theatre (where too much is never enough), and his very obvious dislike of modern boxes, the ones owned by accounting firms, and that look it. You know the sort. Ah, a kindred spirit. Not sure how much longer we can keep the State, but it's not like I don't love it with due reverence and awe every time I go there. Ya gotta see the Butterfly Room. Ya just gotta.

Anyways, that was that. What else? Took some photos of how I spent the hols (below), saw Benedict Cumberbatch up close and far away, and asked Andrew Upton a very silly question at a Q&A for Mojo.

I just wanted to know how committed they were to the quiff, as I could see no evidence thus far in the publicity photos and Ben Whishaw and Colin Morgan had really, really committed - grin - but I managed to embarrass my poor beloved Josh to a shade of beetroot, oh dear. It's yet another wig for Josh. Ooops. Can't take me anywhere.

It was a fun day off, though (in lieu of working in the hols). I had my cards read, just to fill in time, but that was fun, and finished off with a long, long walk around the harbour and quay. Broke in my brand new boots which are just about worn out a fortnight later, which is sad because they weren't cheap. Well, not cheap for me, in any case.

TV? Really into Vikings at moment (just getting S2 out here), ripped through The Musketeers on dvd (I have a new show, well, I did until 13th Street started playing Ripper Street repeats and Captain Homer Jackson is even better than I remembered, swoon, and anyway I can't decide if I like Aramis or tortured old Athos best, as always. d'Artagnan remains a dick in every version).

Possibly less of the old, as I remember watching Tom's Dad in Sherlock, the 80s version, yikes. Which he left when Tom was born. Way, way, way to make me feel old.

Grimm and DaVinci have both jumped the shark with a vengeance. DaVinci went from charmingly steampunk to the wandering the wilds of Peru (WTF) and as for teen Grimm, just get me outta here. Harumph.

So it's been a bad time for mixing wine with politics, but since I can't talk about, um...Game of Thrones spoilers, I shall tell you instead about seeing Benedict Cumberbatch on the weekend.

But first an update: phone is kaput, it has retired, gone to join the choir eternal, etc, etc. It's been playing up since Feb, refusing to send or receive messages or calls, including tweets, as I discovered the other day (bulk replies sitting in drafts, no point sending, deleted trying to save phone, to no avail). So I'm not ignoring you, my phone was in its death throes and has finally sucumbed. Boy, it sure picked its moment, is all I can say.

So, Benedict. I him advertised as appearing at a con, but I thought it was a con, as in, no way (especially as there is a long and fine tradition of con organisers skipping off to the Riviera with the funds). But it was true, and I was damn lucky to get tickets, all the way up the back, so no photos, alas, except this one, not taken by me.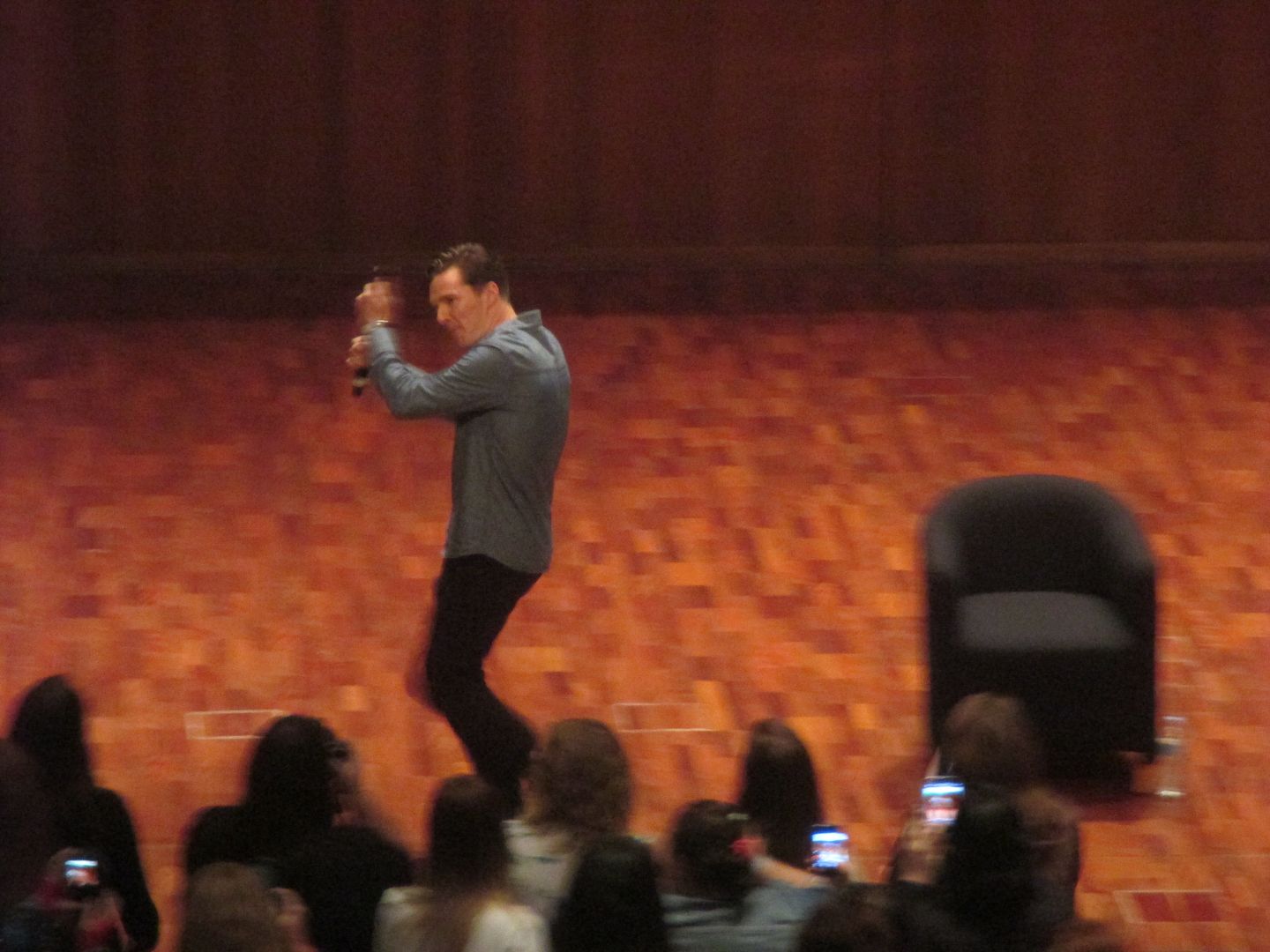 So there was much queuing (in the lashing rain!) and much waiting about, but Himself did indeed shake hands with the Cumberbatch, and have his photo taken with that tie (because Himself was wearing that tie and it was well worth the $$ to have the photo taken and signed, with that tie, forever).

The best bit was hearing the man himself talk. Funny, snarky, cheeky, downright rude, adorable, dorky, earnest, we seemed to get all the many moods and shades of the man. He treated fangirl requests with scorn, but his reminisces of childhood (fresh in his mind after running into an old friend in Adelaide), his insights into greedy dragons and his earnest advocacy of why everyone should know and respect the legacy of Alan Turing damn nearly brought a tear to my eye.

I was especially impressed by his dissertation on Smaug, which covered many of the same points my philosophy professor made, also using Smaug as example, though also referencing Kant and Dante, which should please the Prof no end. Basically, though BC was far more eloquent on the theme, greed ain't good.

His brief and complete history of Alan Turing was also stirring, and I was moved and delighted that he feels so strongly the project, as Alan Turing is a particular hero of mine.

He was also funny and goofy, pawing through his playlist to find his most embaressing song, singing away to his favourite (complete with Countdown waving).

I have to say, he was the most delightful, thoughtful, educational and entertaining guest I've ever seen at one of these things (and I do the STC Q&As as well as fan con ones). Proper, deeply thought out answers to serious questions, flippant and snarky responses to silly ones.

So that old addage about never meeting your heroes, it applies, unless of course they're Benedict Cumberbatch. Very impressive performance. Especially as he was obviously a bit tired by the end of it. Worth all the $$ and waiting about on such a wet weekend.

Also saw Toby Stephens, not in person, natch, but a screening of Noel Coward's Private Lives. This was the second production I'd seen of Private Lives, the last being at the Belvoir with Toby Schmitz, who is in Black Sails with Toby Stephens, so we started riffing on Pirate Lives, as in 'Whose yacht is that in the harbour? Can we board 'er Cap'n? Yarrrr!' and so forth, because we were being silly and the theatre bar was closed, for shame, though we did get some Maltesers from the poor girl alone on the desk, which we were still munching through the Festival of the Cumberbatch (well, there were lots of boring bits, waiting around).

Now I was really, really waiting to see this production, but, to be honest, I think I preferred the Belvoir one in retrospect. I know, right. But I did. I adore Anna and Toby, but it seemed quite, um, large, on the small screen. I don't suppose it's fair to compare a filmed performance to a live one, but just so, I liked the Belvoir version more. T Stephens just seemed so much more oily than T Schmitz in the role, who was more hilariously out of his depth. Ah, well.

I'm curious now to see both boys in their pirate show. Will it ever screen here, I wonder? Looks like I'm going to have to investigate alternate avenues for viewing, once more. Yarrrr.

Oh, we also had yum cha (where Borders used to be is now a yum cha barn) and popped into our favourite record (yes record) store and curated vintage curiosity shop, where I picked up a coat that is so 1982 you won't believe it. It almost demands that I cut and dye my hair before I wear it. Heh. And it's properly British, the sort of coat I could have never have owned in 1982. At last, at last. I'm ready for my Smash Hits cover now - grin.

This week I also bought some new boots. Proper boots. I've not bought any for years and years and years. Not cheap, but they were on special. I'd had my eye on them since, well, ages. I finally bought them because i was so rudley insulted, then insulted again. So it didn't make me feel any better, alas, but at least I have new boots.

I'm often asked what it's like working where I work. It's okay, the building is old but cute, if you like freaky high 70s retro, which I do, but the people, if you could call them that, they are shockers. You wonder why I have such almighty chips on my shoulder, this is why. The abuse I have to put up with daily, being treated as subhuman, all because my lazy Dad bought a house close to the office, in the wrong postcode, instead of living somewhere nice, just because he loathed a commute.

Anyways, it goes like this. I was stopped by this 'person' who makes Joffrey look reasonable and well mannered, and she tells me she likes my dress. Startled by this unexpected statement I stop and fall into her trap. Of course, she says, she can only wear pure silk or soft wool, it's a personal failing with her. But this, she says, grabbing my dress and pinching it, where she comes from, she reminds me, she'd only dress the maid in such cheap rayon, polyester or whatever it is, she pronounces with a shudder, letting the offending material drop from her hand.

Ouch. Put in my place and then some. And it was my pretty purplely dress, too.

Meanwhile, Huff'n'Puff'n'Stuff, the wizened old prune who huffs and sighs so audibly every time she sees me, when I type, answer the phone, staple, write, open a drawer, make a cup of tea, answer a question, move, breathe, exist, it's really quite miserable. My continued and loathed existence pains her terribly, and I feel it most heavily. Anyways, when I got up to leave earlier than usual, having been so mortified by the previous critique, she let out such an enormous wooft of relief at seeing the back of me that if she had been a piece of Victorian machinery, for that is what she sounds like daily, I should have had to fetch the most senior engineer.

So, doubly insulted. Yep, I hate it there.

Then there was the fire drill down fifty floors. Feel the burn, like, seriously. Circle of Hell stuff, this is (I'm studying Dante at the moment, so I'm fairly sure of my correlation betweeb real life punishments and the whole running in circles bit).

Anyways, I did work at the show over the holidays, and that I liked, though it was hard on the old plates of meat. And I did see the Royals. Well, an elbow of one, the ear of another, as the went past. Best day was my last day, really quiet, and I went early with the old Olympus and finally, finally got some shots worth posting (no royals, sorry, I was on duty at the time).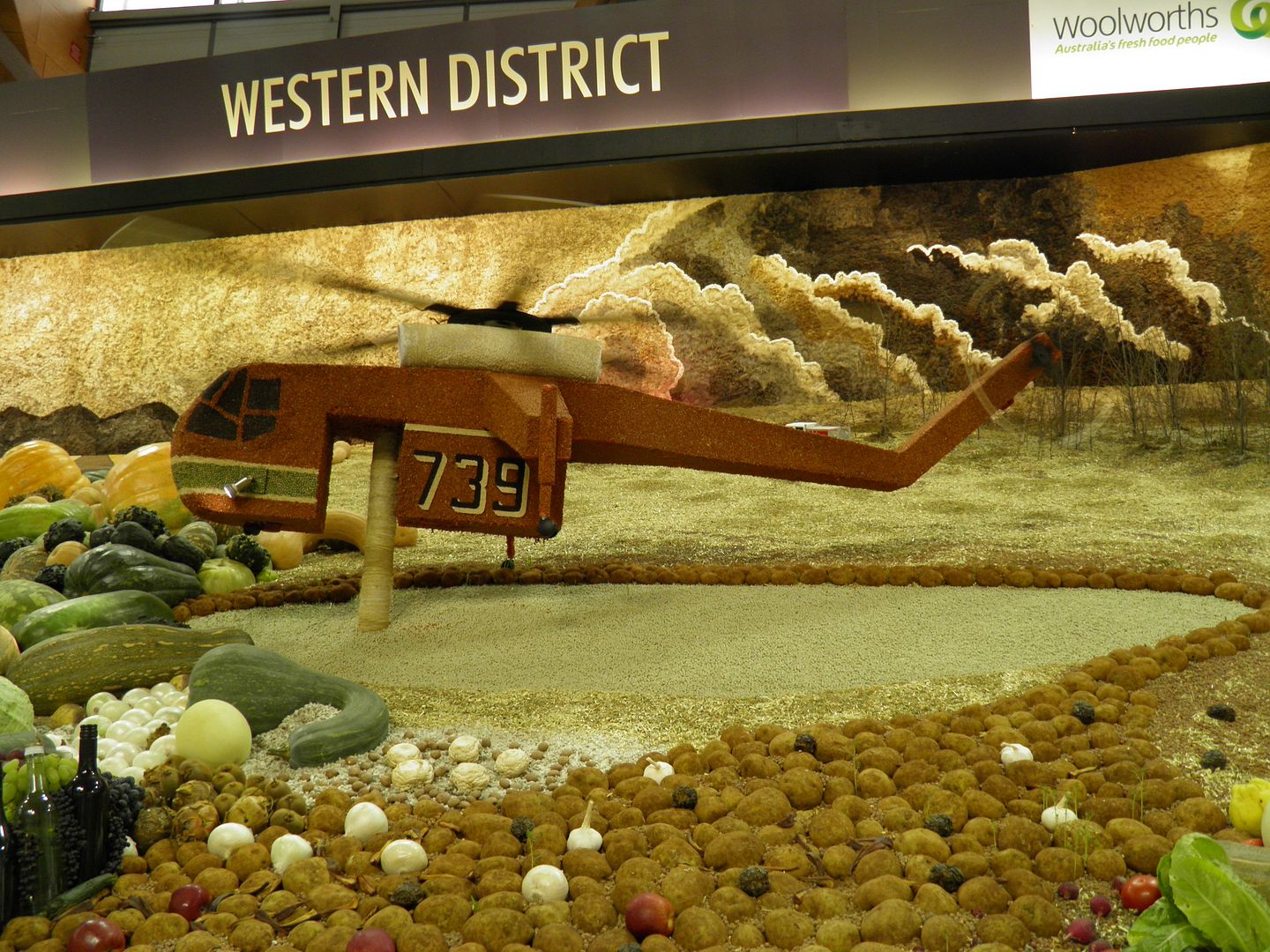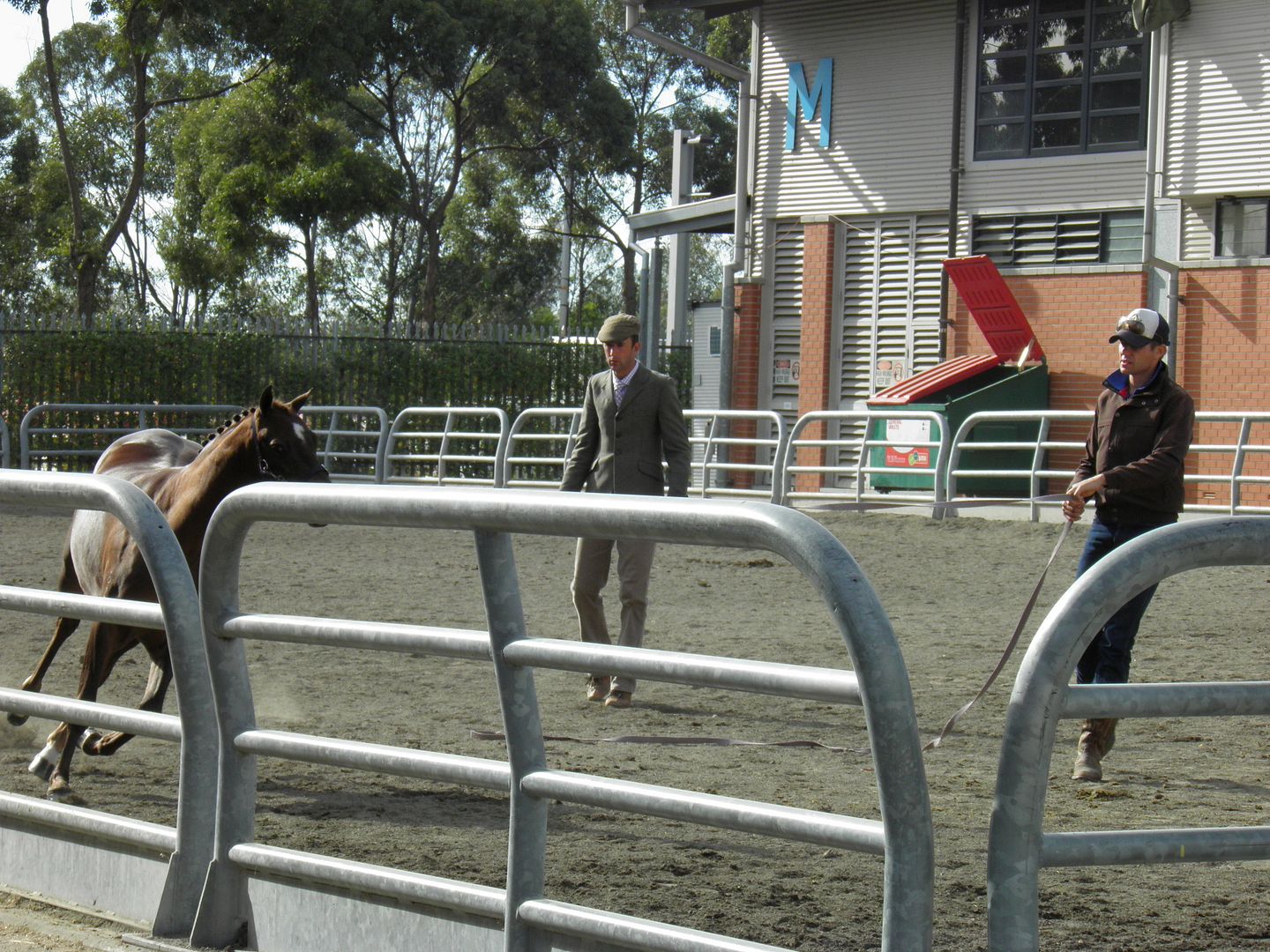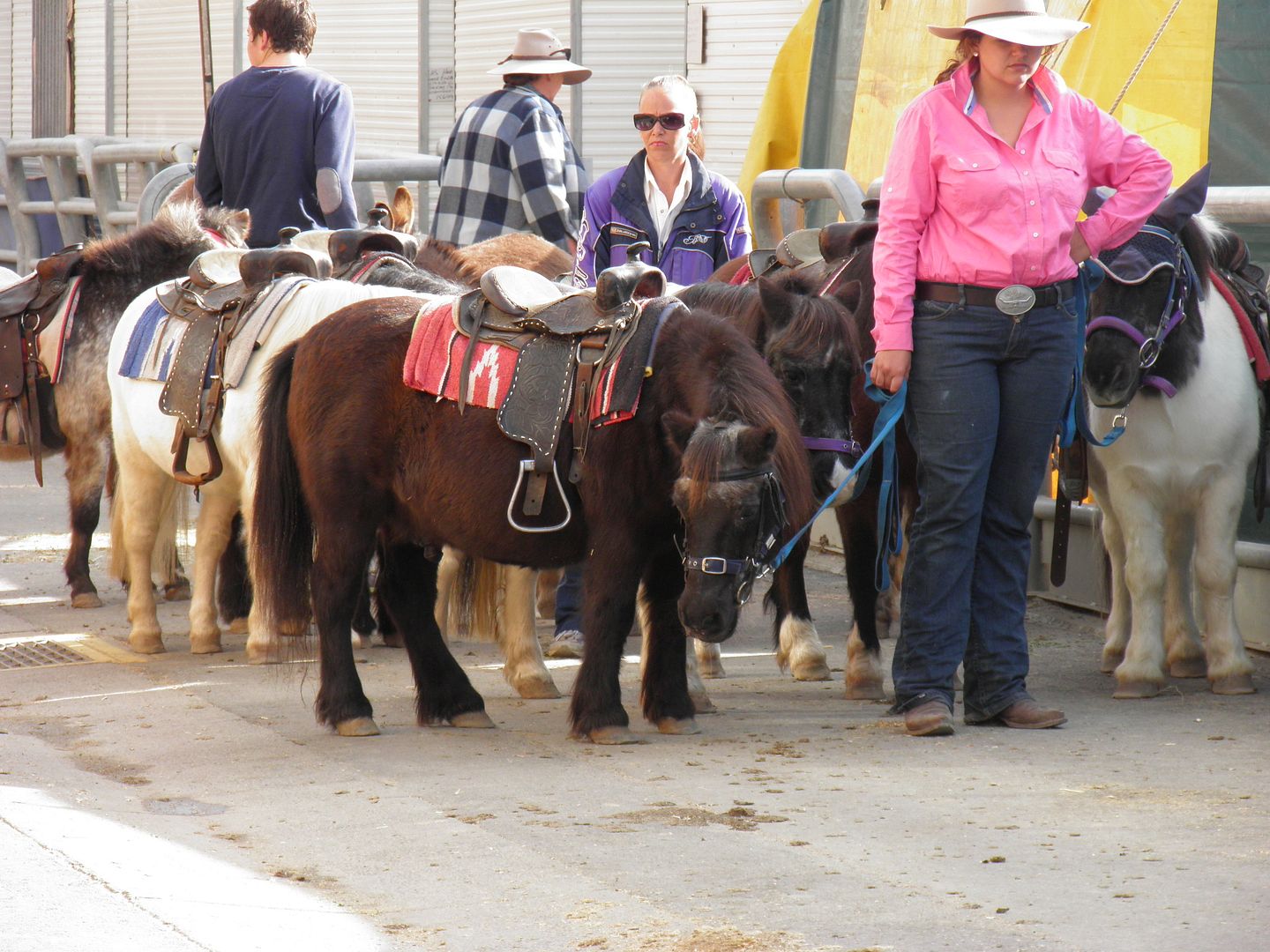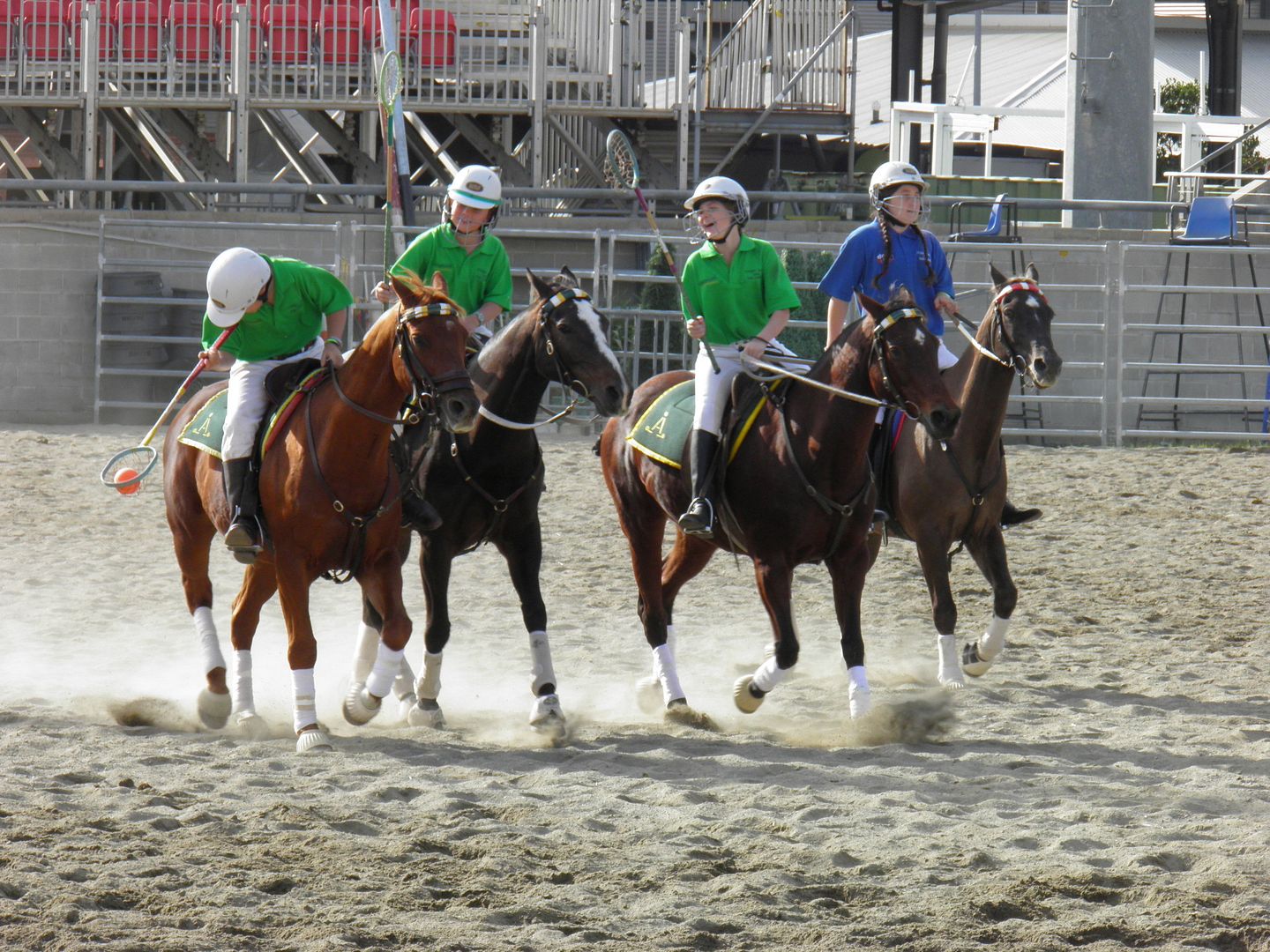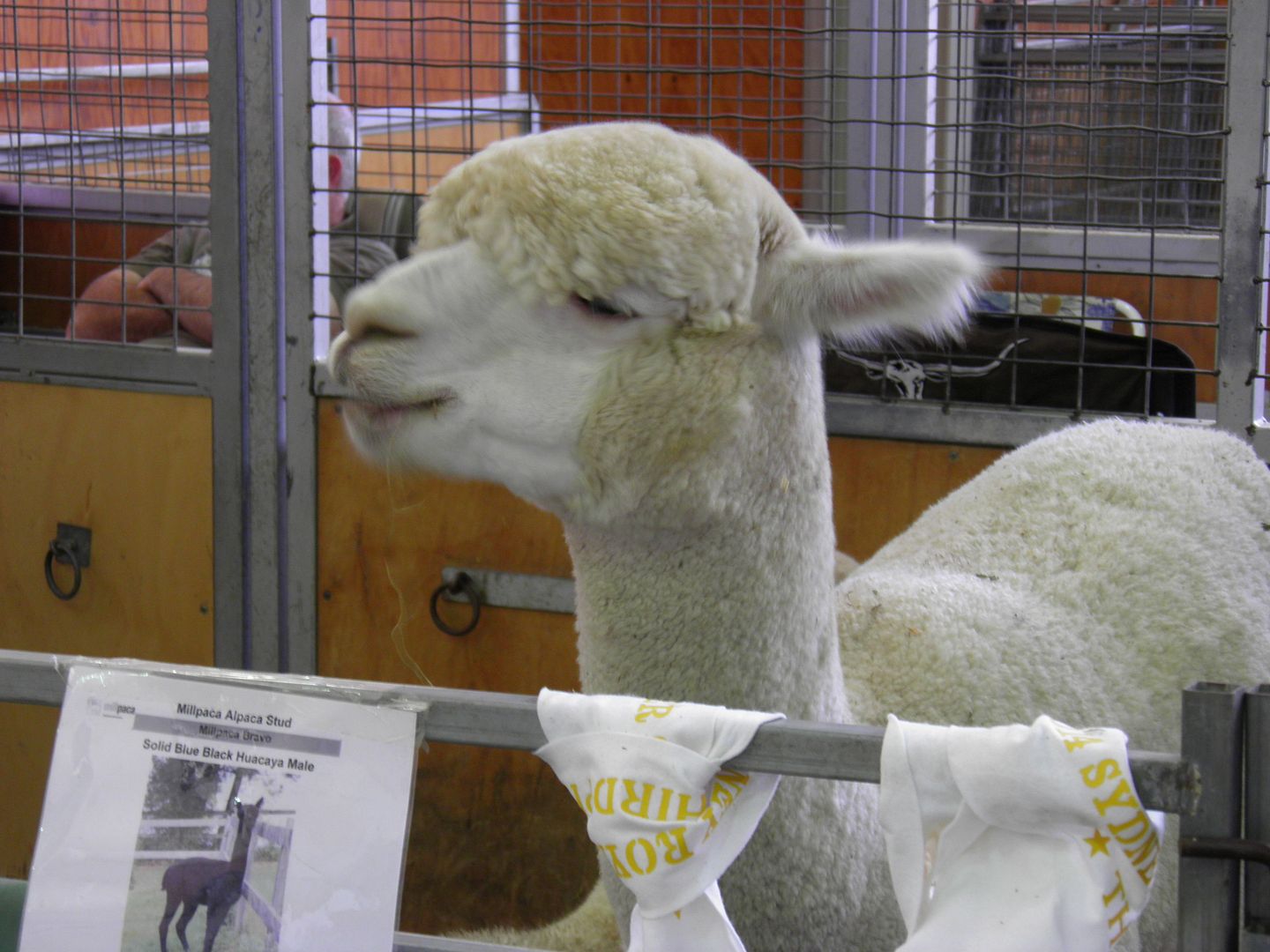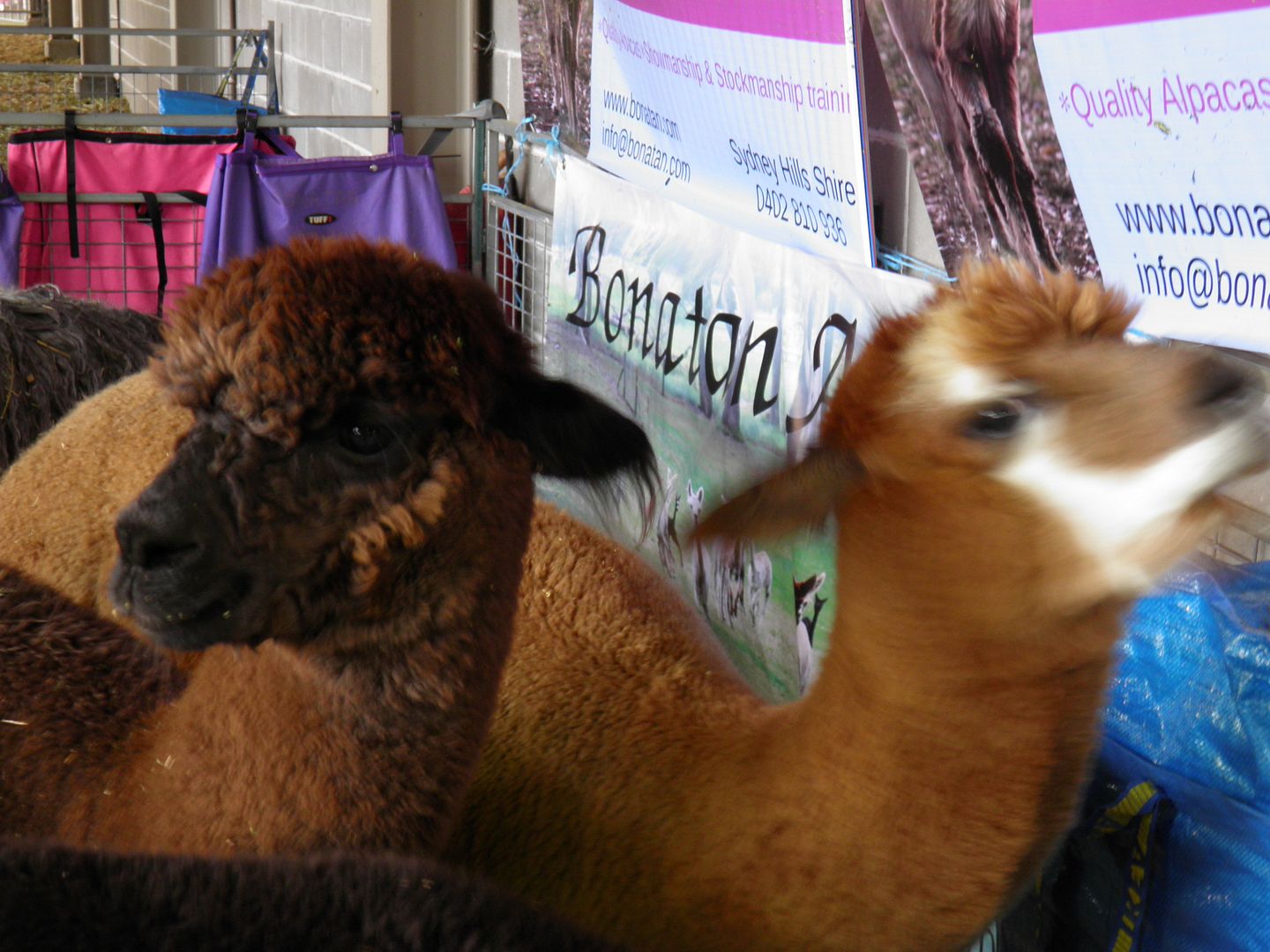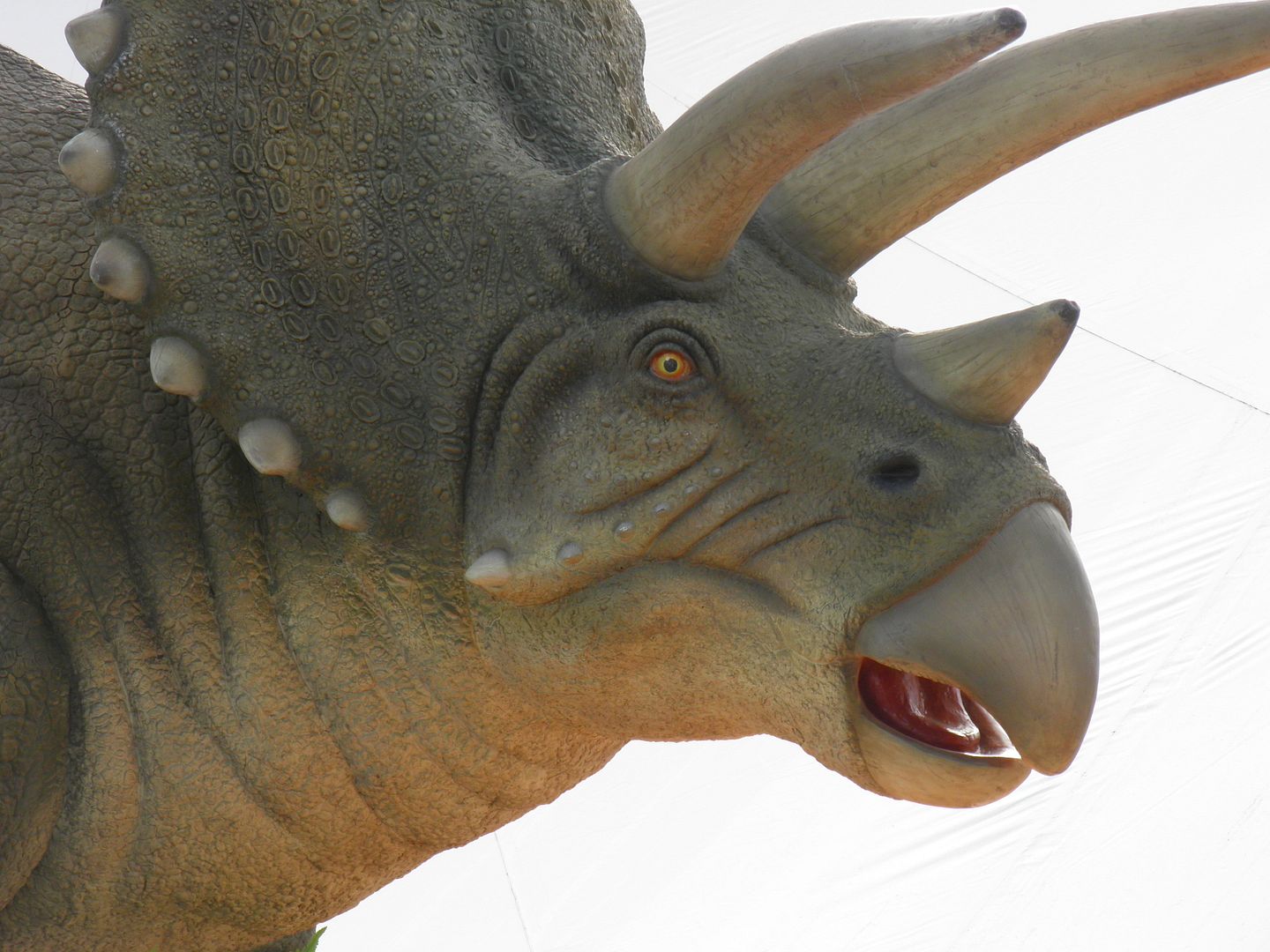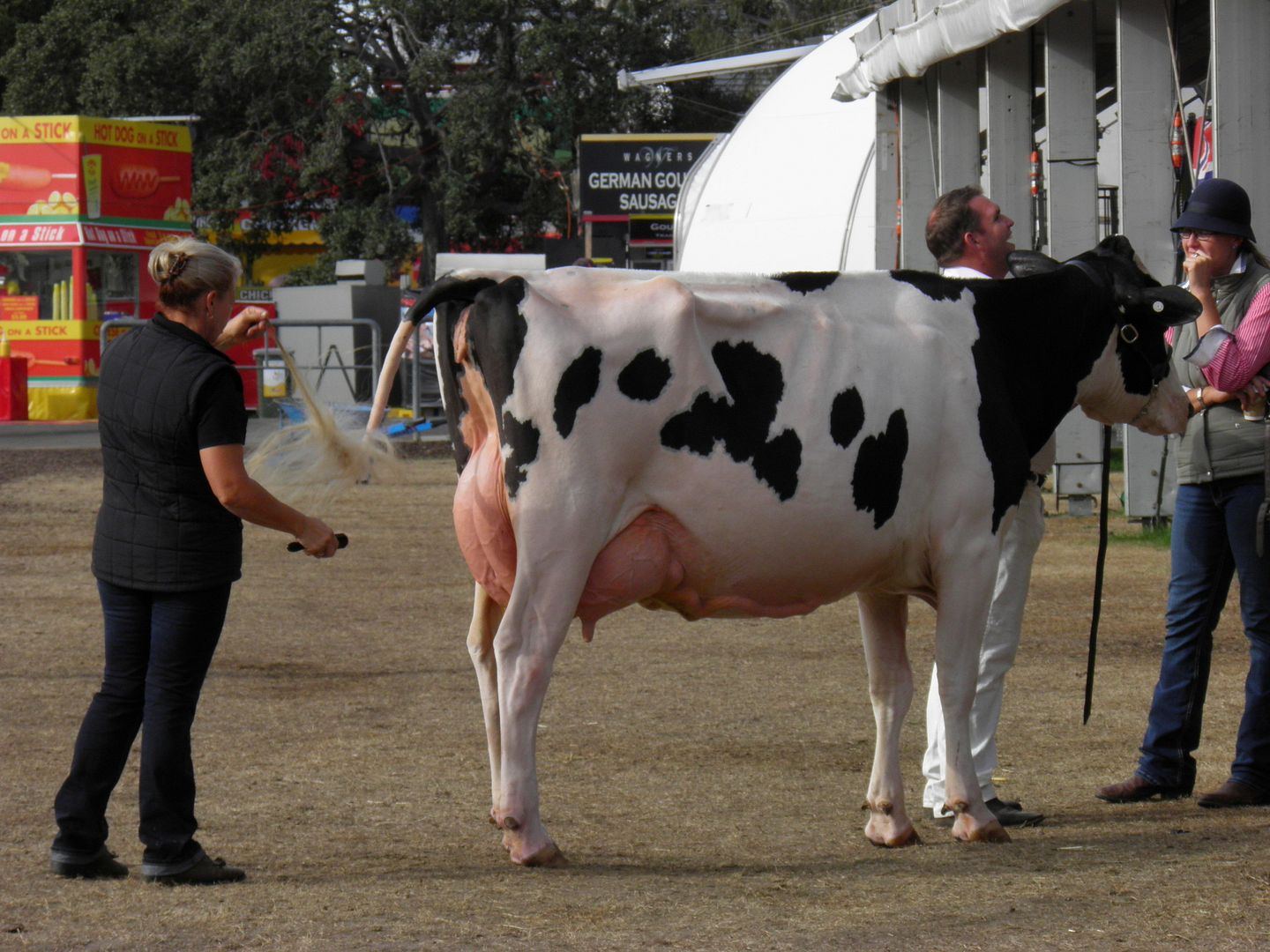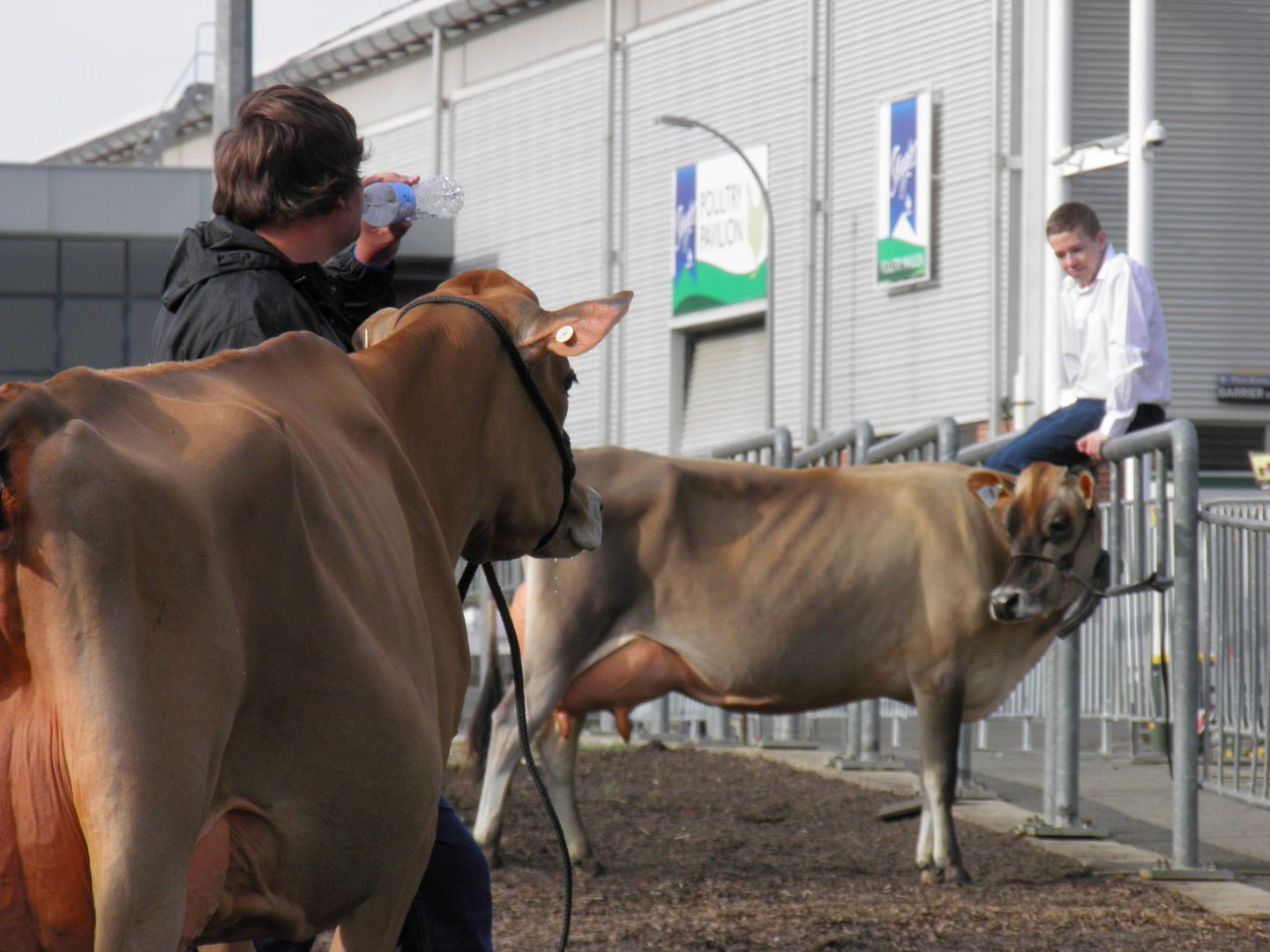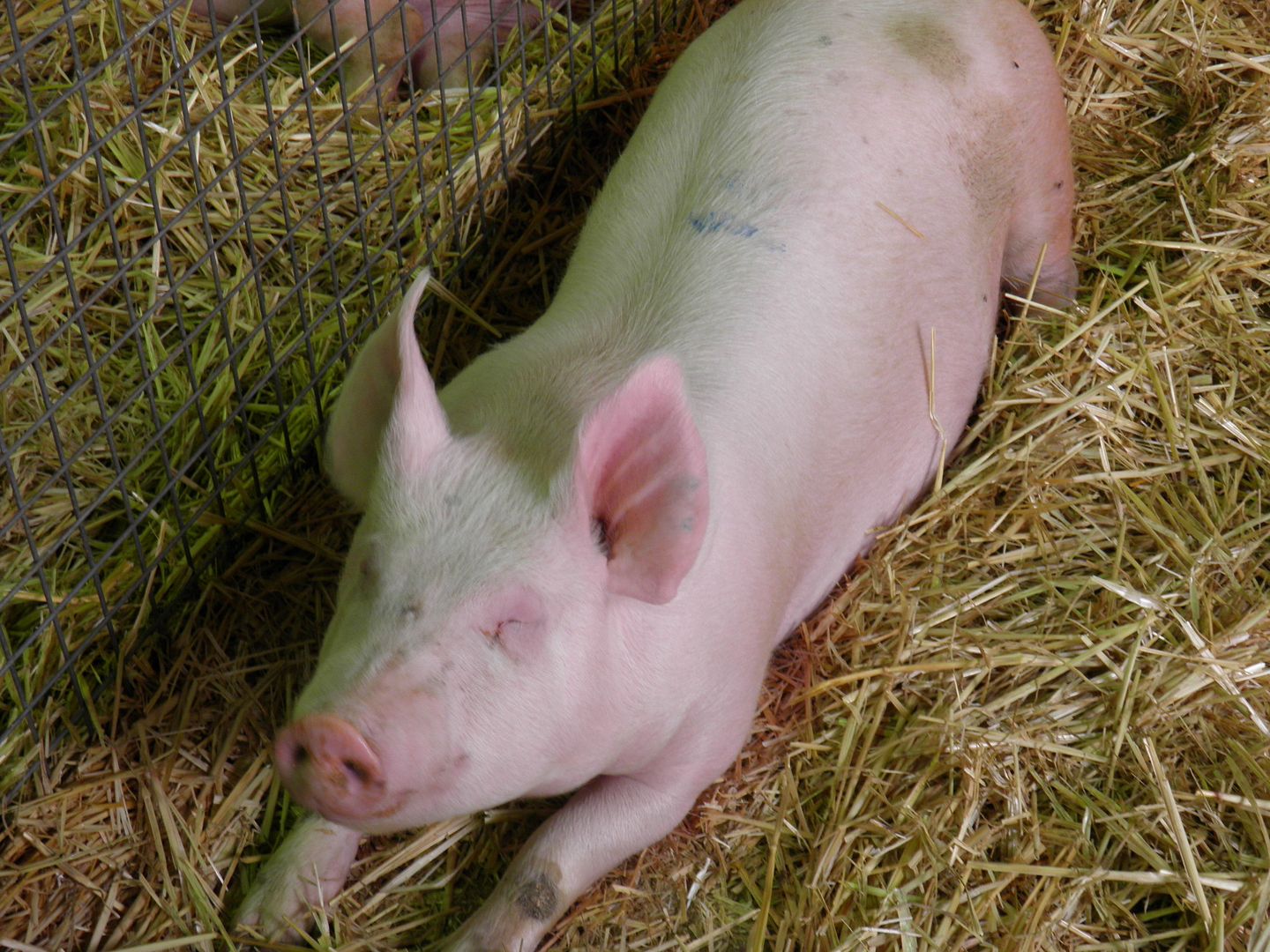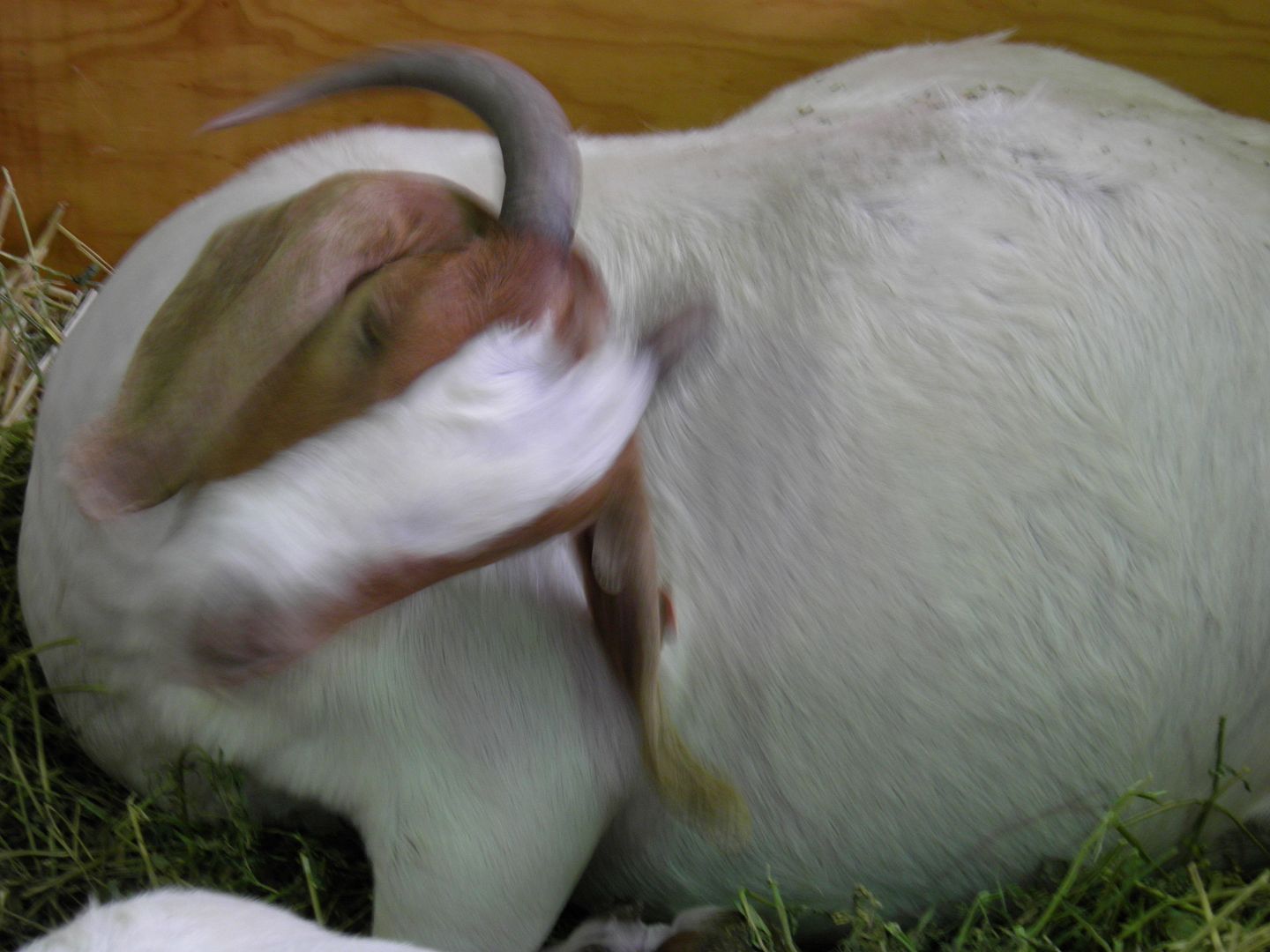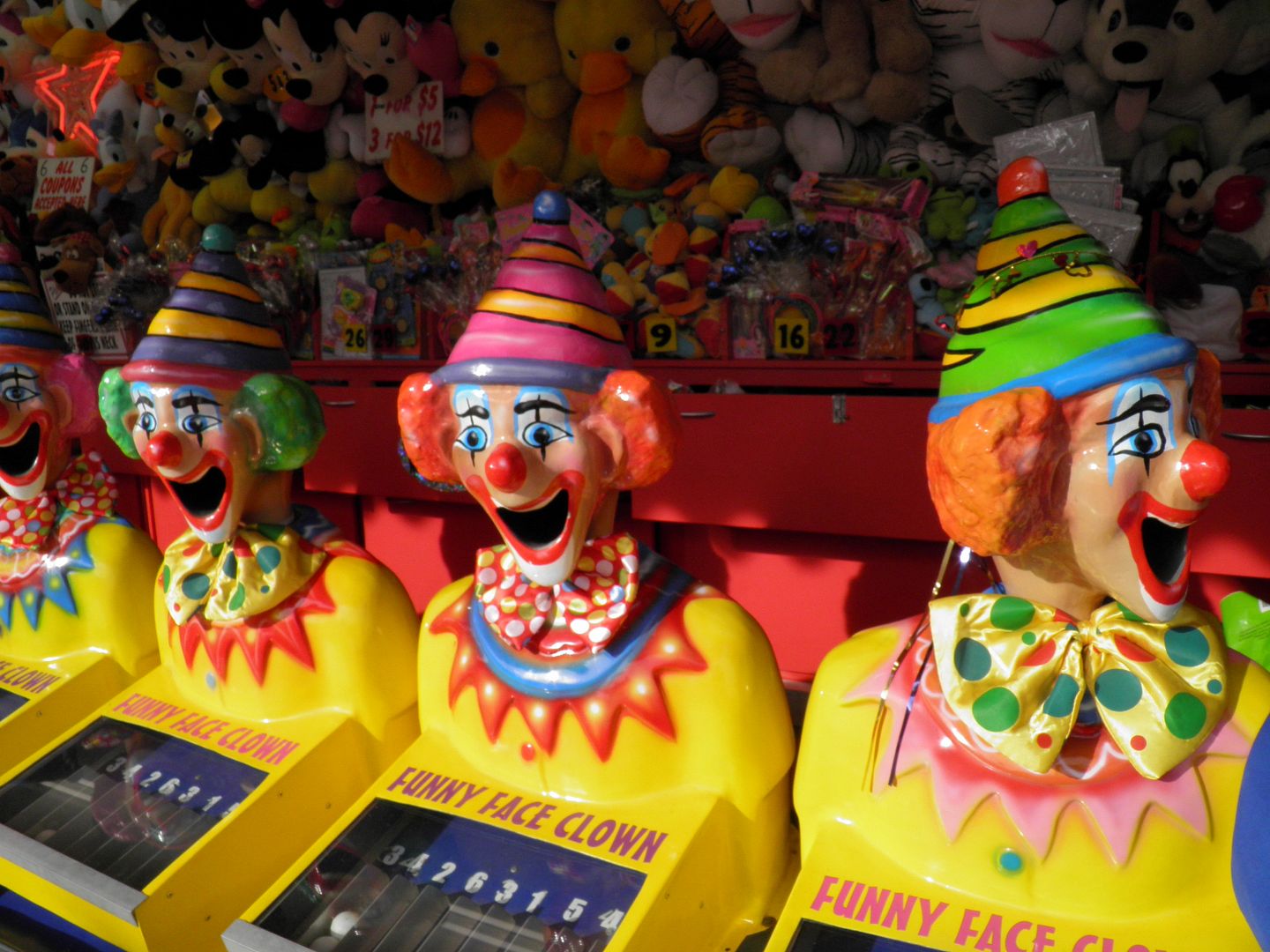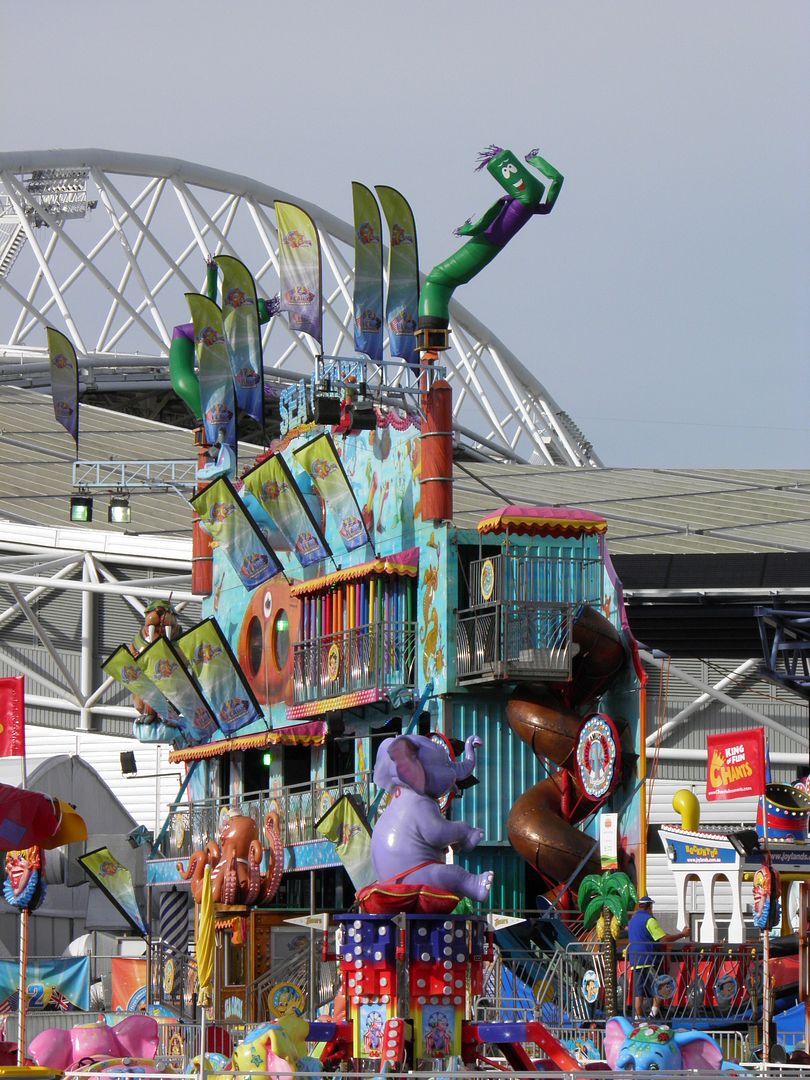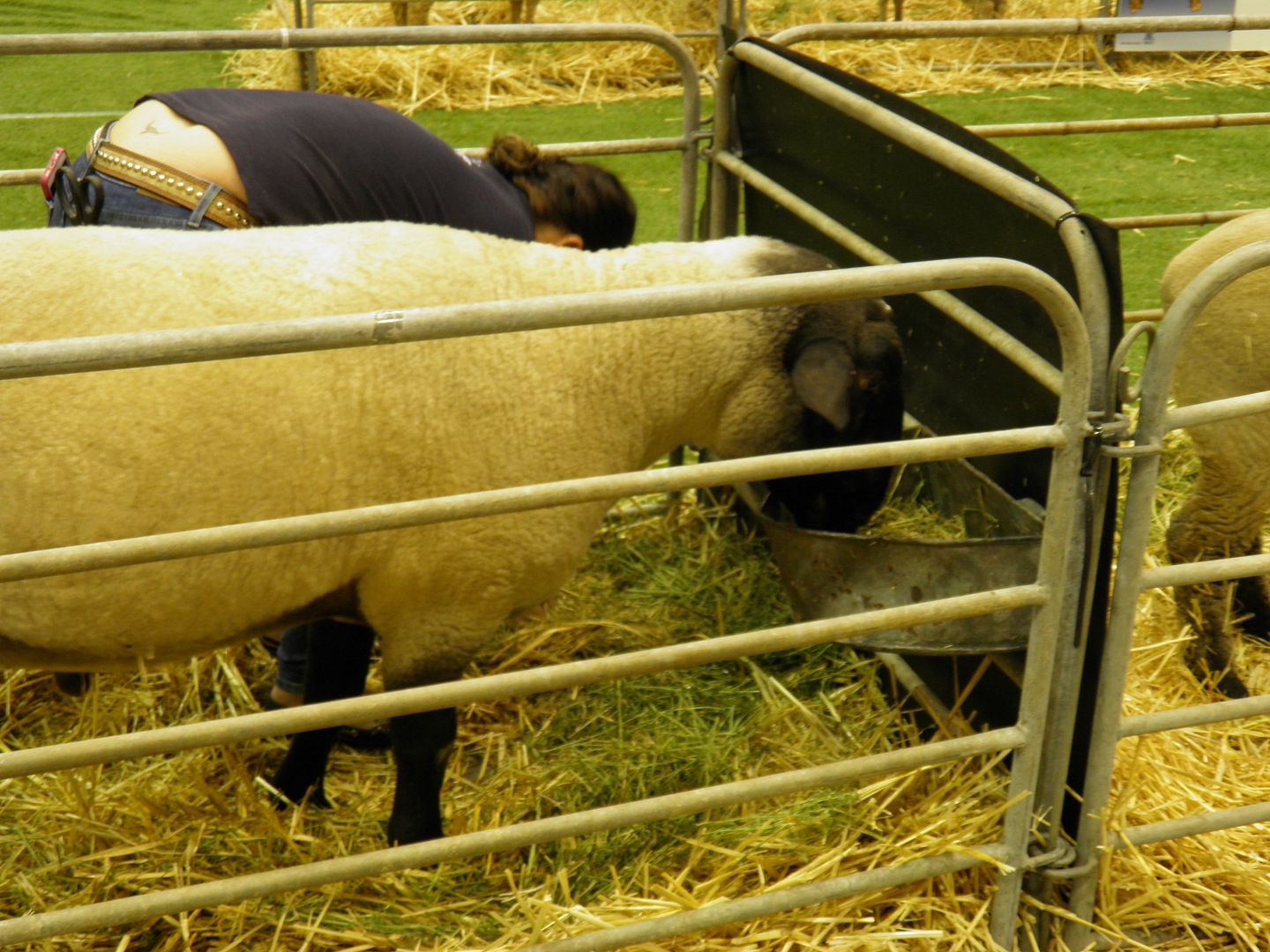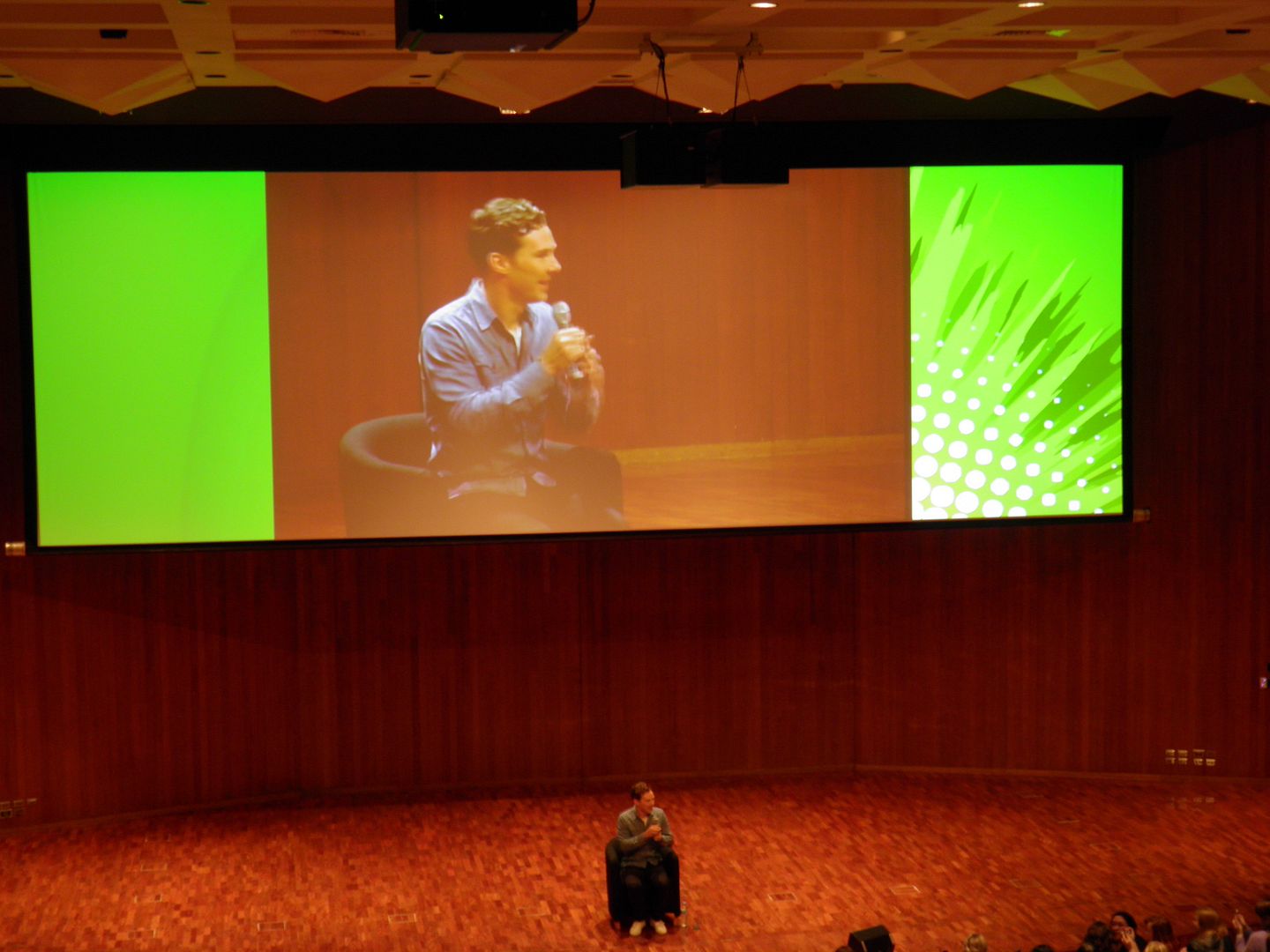 Oh, after about six months of faffing about, I finally got a new phone from Optus. Well, it's not new, as always it's six years old, at least, because new phones don't work where I live (peasant, peasant, peasant), but it's a phone that makes and receives calls, I think, I hope. Haven't really tried it out and as no one has had a call/msg answered in months, due to phone in death throes, and, well, you know. Silence has fallen.

Ah well. TV last night? Watching Burn Gorman get the sword through the face several times. Yeah, well, I'm having the sort of week where a tax audit is not the worst thing I have to worry about. Let's hit that rewind button again....

The List of Stuff

Michael Fassbender & James McAvoy's fan art romance


Hugh Laurie review: star shares spotlight with one of the world's great blues bands
http://www.smh.com.au/entertainment/music/hugh-laurie-review-star-shares-spotlight-with-one-of-the-worlds-great-blues-bands-20140506-zr58e.html

US actor Efrem Zimbalist Jr dies at 95
http://www.bbc.com/news/entertainment-arts-27269383

Efrem Zimbalist Jr. dies at 95; star of '77 Sunset Strip' and 'The F.B.I.'
http://www.washingtonpost.com/entertainment/tv/efrem-zimbalist-jr-dies-at-95-star-of-77-sunset-strip-and-the-fbi/2014/05/03/5986f3e6-d2dd-11e3-aae8-c2d44bd79778_story.html

Efrem Zimbalist Jr., Star of '77 Sunset Strip' and 'The F.B.I.', Is Dead at 95
http://www.nytimes.com/2014/05/04/arts/television/efrem-zimbalist-jr-star-of-77-sunset-strip-and-the-fbi-is-dead-at-95.html

Efrem Zimbalist Jr. Dies at 95
http://www.seattlepi.com/entertainment/tv/tvguide/article/Efrem-Zimbalist-Jr-Dies-at-95-5450684.php

Efrem Zimbalist Jr., star of 'The FBI,' dead at 95
http://seattletimes.com/html/nationworld/2023518165_apxobitzimbalist.html

Efrem Zimbalist Jr dead at age 95
http://www.news.com.au/entertainment/celebrity-life/efrem-zimbalist-jr-dead-at-age-95/story-fn907478-1226904294243?from=public_rss

Efrem Zimbalist Jr obituary
http://www.theguardian.com/tv-and-radio/2014/may/04/efrem-zimbalist-jr

Actor Efrem Zimbalist Jr. Dies at 95
http://www.hollywoodreporter.com/news/efrem-zimbalist-jr-dead-star-700983

Ray Harryhausen: An Appreciation
http://www.huffingtonpost.com/lois-metzger/ray-harryhausen-an-apprec_b_5208559.html

Original Batman Adam West Reflects on His 'Tongue-in-Cheek' Superhero's Legacy
http://www.hollywoodreporter.com/news/original-batman-adam-west-reflects-699804

Hammy baddies on film: the joys of overacting
http://www.theguardian.com/film/filmblog/2014/may/01/hammy-baddies-film-kiefer-sutherland-pompeii

Why 'Doctor Who' Didn't Show Christopher Eccleston In The War Doctor's Regeneration
http://www.bbcamerica.com/anglophenia/2014/05/why-doctor-who-didnt-christopher-eccleston/

This Binge-Watching Chart Might Save Your Life
http://www.huffingtonpost.com/2014/05/01/binge-watching-chart-_n_5246342.html

Eternal Life, Thanks to Angels and Abs
http://www.nytimes.com/2014/04/20/arts/television/secrets-to-the-long-life-of-supernatural.html

Nikolaj Coster-Waldau: Now it's the game of love
http://www.nzherald.co.nz/entertainment/news/article.cfm?c_id=1501119&objectid=11239308&ref=rss

Ladies and Gentlemen – Nelson's Teapot!
http://joyfulmolly.wordpress.com/2014/04/18/ladies-and-gentlemen-nelsons-teapot/

Andy Warhol digital images found on old floppy disks
http://www.abc.net.au/news/2014-04-25/warhol-digital-images-from-1985-revealed-by-pittsburgh-computer/5411996

E.T. the Extra-Terrestrial: Hundreds of copies of 'world's worst' Atari game unearthed in US
http://www.abc.net.au/news/2014-04-27/hundreds-of-copies-of-27world27s-worst27-atari-game-unearthe/5413854

Astronaut snaps coolest selfie ever
http://www.smh.com.au/technology/sci-tech/astronaut-snaps-coolest-selfie-ever-20140424-zqz61.html.html

The Cave that Inspired Mendelssohn, Pink Floyd, and Matthew Barney
http://www.slate.com/blogs/atlas_obscura/2014/04/30/fingal_s_cave_in_staffa_scotland.html

Britpop: a cultural abomination that set music back
http://www.theguardian.com/music/2014/apr/24/britpop-cultural-abomination-music-blur-oasis

Guitar Forest : Image of the Day
http://earthobservatory.nasa.gov/IOTD/view.php?id=83561&src=share

Building Inspector by NYPL Labs
http://buildinginspector.nypl.org/

Google introduces 'time machine' feature in Street View
http://www.theguardian.com/technology/2014/apr/23/google-introduces-time-machine-feature-in-street-view

Did removing lead from petrol spark a decline in crime?
http://www.bbc.com/news/magazine-27067615

Playlist: Mojo - Rock 'n' Roll Inspirations
http://www.sydneytheatre.com.au/magazine/posts/2014/april/playlist-mojo-rock-n-roll-inspirations.aspx

Farscape movie script being written, says co-creator Rockne S O'Bannon
http://www.digitalspy.com.au/ustv/news/a565803/farscape-movie-script-being-written-says-co-creator-rockne-s-obannon.html

Doctor Who: 8 Matt Smith Era Problems The New Series Should Improve Upon
http://whatculture.com/tv/doctor-8-matt-smith-era-problems-new-series-improve-upon.php

HOLY CRAP, STEVEN MOFFAT SAID SOMETHING WE AGREE WITH
http://www.themarysue.com/steven-moffat-doctor-who-ratings/

Three charged in New York over $33 million art scam involving fake Jackson Pollock, Mark Rothko works
http://www.abc.net.au/news/2014-04-22/three-charged-in-new-york-over-33m-art-scam/5403874

Tobermory Duke of Argyll treasure hunt abandoned
http://www.scotsman.com/lifestyle/heritage/tobermory-duke-of-argyll-treasure-hunt-abandoned-1-3388926

Piping-Hot Tragedy: Recipe Cards From The '70s
http://www.thedailycrate.com/2014/04/13/piping-hot-tragedy-recipe-cards-from-the-70s/

20 Dec 1972 - PARTY DISHES with CHICKEN
http://trove.nla.gov.au/ndp/del/article/51196152?searchTerm=dinner%20party%20recipe&searchLimits=l-decade=197

05 Jul 1972 - memorable dinner party menus
http://trove.nla.gov.au/ndp/del/article/46444369?searchTerm=dinner%20party%20recipe&searchLimits=l-decade=197
http://trove.nla.gov.au/ndp/del/page/4907377

26 Aug 1970 - FOUR WONDERFUL DINNER PARTIES
http://trove.nla.gov.au/ndp/del/article/46445240?searchTerm=dinner%20party%20recipe&searchLimits=l-decade=197

02 Jun 1976 - The Australian Women's Weekly - p76 [view p77 at your own risk]
http://trove.nla.gov.au/ndp/del/page/4790832?zoomLevel=3&&searchTerm=dinner%20party%20recipe&searchLimits=l-decade=197

11 Jan 1978 - Dinner party of the month
http://trove.nla.gov.au/ndp/del/article/57644017?searchTerm=dinner%20party%20women%20weekly%20&searchLimits=l-decade=197

06 Jul 1977 - Dinner party of the month
http://trove.nla.gov.au/ndp/del/article/57838582?searchTerm=%22dinner%20party%22%20women%27s%20weekly%20&searchLimits=l-decade=197

FOOD FLASHBACK: 70S DINNER PARTY
http://werecommend.com.au/eat/food-flashback-70s-dinner-party/

07 Oct 1970 - THE PERFECT BEEF FONDUE
http://trove.nla.gov.au/ndp/del/article/46940625?searchTerm=dinner%20party%20recipe&searchLimits=l-decade=197

Episode 09 - The 1970's
http://www.abc.net.au/tv/cookandchef/txt/s2537333.htm

Canberra Times 1971
http://trove.nla.gov.au/ndp/del/article/110680597

30 Sep 1970 - GIVING A DINNER PARTY
http://trove.nla.gov.au/ndp/del/article/46934518?searchTerm=dinner%20party%20recipe&searchLimits=l-decade=197

08 Aug 1979 - Dinner party of the month
http://trove.nla.gov.au/ndp/del/article/55479132?searchTerm=dinner%20party%20recipe&searchLimits=l-decade=197

08 Jun 1977 - Scottish dinner party of the month
http://trove.nla.gov.au/ndp/del/article/55476899?searchTerm=dinner%20party%20recipe&searchLimits=l-decade=197

29 Dec 1971 - PARTY PRINKS AND PUNCHES
http://trove.nla.gov.au/ndp/del/article/51975897?searchTerm=dinner%20party%20recipe&searchLimits=l-decade=197

13 Jun 1973 - A MENU WITHOUT MEAT OR FISH
http://trove.nla.gov.au/ndp/del/article/46242047?searchTerm=dinner%20party%20recipe&searchLimits=l-decade=197

27 Nov 1974 - A NEW LINE ON FISH... Fresh, frozen and canned
http://trove.nla.gov.au/ndp/del/article/48202504?searchTerm=dinner%20party%20recipe&searchLimits=l-decade=197

03 Oct 1979 - The Australian Women's Weekly - p110
http://trove.nla.gov.au/ndp/del/page/4873297?zoomLevel=3&searchTerm=dinner%20party%20recipe&searchLimits=l-decade=197

24 Nov 1976 - The Australian Women's Weekly - p113 [potato and carrot casserole]
http://trove.nla.gov.au/ndp/del/page/4791362?zoomLevel=3&searchTerm=dinner%20party%20recipe&searchLimits=l-decade=197

03 Nov 1976 - Budget recipes with Chicken wings
http://trove.nla.gov.au/ndp/del/article/53249853?searchTerm=dinner%20party%20recipe&searchLimits=l-decade=197

10 May 1972 - HOW TO GLAMORISE VEGETABLES [May need some more work...]
http://trove.nla.gov.au/ndp/del/article/51553473?searchTerm=dinner%20party%20recipe&searchLimits=l-decade=197

01 Feb 1978 - The Australian Women's Weekly - p65 [Yikes!]
http://trove.nla.gov.au/ndp/del/page/5622960?zoomLevel=3&searchTerm=dinner%20party%20recipe&searchLimits=l-decade=197

11 Aug 1971 - PARTY DIPS AND SAVORIES
http://trove.nla.gov.au/ndp/del/article/46452591?searchTerm=dinner%20party%20recipe&searchLimits=l-decade=197

16 May 1979 - Dinner party of the month
http://trove.nla.gov.au/ndp/del/article/47211975?searchTerm=dinner%20party%20recipe&searchLimits=l-decade=197

19 Jan 1977 - Dinner Party of the Month
http://trove.nla.gov.au/ndp/del/article/55475736?searchTerm=dinner%20party%20recipe&searchLimits=l-decade=197

05 Sep 1979 - Dinner party of the month [This one was actually made]
http://trove.nla.gov.au/ndp/del/article/57126212?searchTerm=dinner%20party%20recipe&searchLimits=l-decade=197

Food Timeline
http://www.foodtimeline.org/

Ten very British problems
http://www.telegraph.co.uk/expat/expatpicturegalleries/10793723/Ten-very-British-problems.html

British Pathé uploads 85,000 historic films to YouTube
http://www.telegraph.co.uk/technology/news/10772434/British-Pathe-uploads-85000-historic-films-to-YouTube.html

Wemyss Caves
http://www.4dwemysscaves.org/index.html

400 Years of Beautiful, Historical, and Powerful Globes
http://www.wired.com/2014/04/globes-history-book/

Audrey Hepburn: an iconic problem
http://www.theguardian.com/film/2011/jan/20/audrey-hepburn-breakfast-at-tiffanys

'I suppose I ended Hepburn's career'
http://www.telegraph.co.uk/culture/film/3592252/I-suppose-I-ended-Hepburns-career.html

Does This Brain Research Prove That Humiliation Is the Most Intense Human Emotion?
http://www.wired.com/2014/05/does-this-brain-research-prove-that-humiliation-is-the-most-intense-human-emotion/

Gorillaz's Damon Albarn on Tech Anxiety and the Magic of Partnerships
http://www.wired.com/2014/04/damon-albarn-qa/?mbid=nl_wired_04292014

Michelangelo's 500-year-old statue David at risk of collapse
http://www.abc.net.au/news/2014-05-02/michaelangelo27s-david-at-risk-of-collapse/5424994

Superb Posters Honor Film's Most Iconic Cars, Spacecraft, and Flying Bison
http://www.wired.com/2014/05/movie-car-posters/

Seeing red? The mind-bending power of colour
http://www.telegraph.co.uk/culture/art/10767459/Seeing-red-The-mind-bending-power-of-colour.html

Video Footage of 1919 Black Sox World Series Was Literally Unearthed From a Canadian Swimming Pool
http://www.slate.com/blogs/the_slatest/2014/05/02/black_sox_video_1919_footage_shows_thrown_world_series_video.html

Bubble vocabulary: the words you almost know, sometimes use, but are secretly unsure of.
http://www.slate.com/articles/life/the_good_word/2014/04/bubble_vocabulary_the_best_way_to_expand_your_vocabulary_is_to_use_the_words.html

Female codebreakers reunited at Bletchley Park
http://www.telegraph.co.uk/history/world-war-two/10810980/Female-codebreakers-reunited-at-Bletchley-Park.html

Fantastically Wrong: The Theory of the Wandering Wombs That Drove Women to Madness
http://www.wired.com/2014/05/fantastically-wrong-wandering-womb/

Shorebird wood chipper massacre reported in Oakland
http://www.sfgate.com/default/article/Shorebird-wood-chipper-massacre-reported-in-5458395.php

New Tyrannosaur named 'Pinocchio rex'
http://www.bbc.com/news/science-environment-27296357

DNA analysis solves the mystery of how Europeans came to be farmers
http://www.independent.co.uk/news/science/dna-analysis-solves-the-mystery-of-how-europeans-came-to-be-farmers-9283882.html

Prehistoric North Sea 'Atlantis' hit by 5m tsunami
http://www.bbc.com/news/science-environment-27224243

Pinocchio would have broken neck after 13 lies
http://www.telegraph.co.uk/science/science-news/10807759/Pinocchio-would-have-broken-neck-after-13-lies.html

Neanderthals may have been 'as intelligent' as humans, scientists say
http://www.telegraph.co.uk/science/evolution/10801684/Neanderthals-may-have-been-as-intelligent-as-humans-scientists-say.html

Richard III crown displayed in Tewkesbury Abbey
http://www.bbc.com/news/uk-england-gloucestershire-27266728#sa-ns_mchannel=rss&ns_source=PublicRSS20-sa

The curious tale of the economist and the Cezanne in the hedge
http://www.bbc.com/news/magazine-27226104

What's the Pressure Inside an Exploding Whale?
http://www.wired.com/2014/05/exploding-whale-physics/?mbid=social_gplus

Your Commute Is A Pain. These Cities Show That It Could Get A Whole Lot Worse.
http://www.huffingtonpost.com/2014/05/01/cities-expansion-commutes_n_5228698.html

LILEKS (James) :: Institute :: 70s :: Bobby Sherman
http://lileks.com/institute/70s/bobby/1.html

Browser plug-ins to dodge geo-blocking
http://www.watoday.com.au/digital-life/digital-life-news/browser-plugins-to-dodge-geoblocking-20140503-zr1bg.html

Intermittent app behaviour is exhausting your smartphone
http://www.watoday.com.au/digital-life/digital-life-news/intermittent-app-behaviour-is-exhausting-your-smartphone-20140430-zr1v9.html

The surprisingly simple way ancient Egyptians moved stones to build the pyramids
http://www.smh.com.au/technology/sci-tech/the-surprisingly-simple-way-ancient-egyptians-moved-stones-to-build-the-pyramids-20140507-zr5ws.html.html

Gold recovered from shipwreck in Atlantic Ocean
http://www.smh.com.au/world/gold-recovered-from-shipwreck-in-atlantic-ocean-20140506-zr56j.html

Let Slip the Dolphins of War
http://www.nytimes.com/2014/05/05/opinion/let-slip-the-dolphins-of-war.html

Fish rain down on Sri Lanka village
http://www.bbc.com/news/world-asia-27298939

'Game Of Thrones' Characters Texting About The Latest Episode Is Everything
http://www.huffingtonpost.com/2014/05/06/game-of-thrones-text_n_5270666.html

SELLING A ONE-CENT STAMP FOR MILLIONS OF DOLLARS
http://www.newyorker.com/online/blogs/currency/2014/05/selling-a-one-cent-stamp-for-millions-of-dollars.html

How Obsessed Fans Finally Exhumed Atari's Secret Game Graveyard
http://www.wired.com/2014/04/atari-et-dig/?mbid=social_gplus

An Amazing Discovery: Andy Warhol's Groundbreaking Computer Art
http://www.wired.com/2014/04/an-amazing-discovery-andy-warhols-seminal-computer-art/?mbid=social_gplus#slide-id-794551

Upfronts 2014: Complete Network Scorecard
http://www.hollywoodreporter.com/live-feed/upfronts-2014-complete-network-scorecard-694903

Jared Padalecki Enjoys Austin Food & Wine Festival After Wrapping 'Supernatural' Season 9
http://www.justjared.com/2014/04/28/jared-padalecki-enjoys-austin-food-wine-festival-after-wrapping-supernatural-season-9/

Sam Huntington Talks BEING HUMAN, Season 4 , the VERONICA MARS Movie
http://collider.com/sam-huntington-being-human-interview/

Felicia Day: Using tech to create her own art
http://www.bbc.com/news/world-us-canada-27117992

Matt Bomer Looks Sexy And Shows Off Some Chest In A Tight Bright Blue Shirt
http://www.socialitelife.com/matt-bomer-looks-sexy-and-shows-off-some-chest-in-a-tight-bright-blue-shirt-04-2014

Matt Bomer reveals secret marriage to Simon Halls
http://www.digitalspy.com.au/showbiz/news/a566074/matt-bomer-reveals-secret-marriage-to-simon-halls.html#~oCkoHUhxMVFq57

Matt Bomer Reveals He's Been Married for Three Years
http://www.tvguide.com/News/Matt-Bomer-Married-1080789.aspx?rss=breakingnews

The Bomer Method
http://www.out.com/entertainment/2014/05/06/bomer-method#slide-1
http://www.out.com/entertainment/interviews/2014/05/06/how-matt-bomer-won-his-dream-role-normal-heart

10 Things We Learned from Matt Bomer
http://www.out.com/entertainment/popnography/2014/05/06/10-things-we-learned-matt-bomer

Matt Bomer's Big Reveal: I've Been Married to My Husband...for Three Years!
http://au.eonline.com/news/534474/matt-bomer-s-big-reveal-i-ve-been-married-to-my-husband-for-three-years

Matt Bomer Secretly Married Partner Simon Halls Back in 2011!
http://www.justjared.com/2014/04/22/matt-bomer-secretly-married-partner-simon-halls-back-in-2011/

Why Matt Bomer Was "Pretty Starstruck" Meeting Writer of The Normal Heart
http://au.eonline.com/news/534013/why-matt-bomer-was-pretty-starstruck-meeting-writer-of-the-normal-heart

Matt Bomer Talks for First Time About "Very Chill" Wedding, Having a "Responsibility" to Be Out Publicly
http://au.eonline.com/news/539019/matt-bomer-talks-for-first-time-about-very-chill-wedding-having-a-responsibility-to-be-out-publicly

Matt Bomer Felt a 'Responsibility' to Come Out, Discusses 'Chill' Wedding to Simon Halls with 'Out'!
http://www.justjared.com/2014/05/06/matt-bomer-felt-responsibility-to-come-out-discusses-chill-wedding-simon-halls-out/

Matt Bomer: I didn't think people would be that interested when I came out
http://www.nydailynews.com/entertainment/gossip/matt-bomer-didn-people-interested-article-1.1781604

Matt Bomer says he shed 35 pounds for TV film 'The Normal Heart' and got advice from Matthew McConaughey
http://www.nydailynews.com/entertainment/gossip/confidential/matt-bomer-light-touch-normal-heart-article-1.1769382

Matt Bomer "Flattered" by Fifty Shades of Grey Casting Rumors, Plans to Appear in Magic Mike XXL
http://au.eonline.com/news/535201/matt-bomer-flattered-by-fifty-shades-of-grey-casting-rumors-plans-to-appear-in-magic-mike-xxl

How Matt Bomer lost over 35lbs to play dying AIDS patient by following actresses cleanse
http://www.dailymail.co.uk/tvshowbiz/article-2617001/How-Matt-Bomer-lost-35lbs-play-dying-AIDS-patient-following-cleanse-used-actresses-red-carpet-events.html

Matt Bomer Talks Losing 35 Pounds for 'Normal Heart' Role
http://www.justjared.com/2014/04/24/matt-bomer-talks-losing-35-pounds-for-normal-heart-role/

Matt Bomer Explains How The Normal Heart Changed His Life
http://www.out.com/entertainment/popnography/2014/04/21/exclusive-matt-bomer-explains-how-normal-heart-changed-his-life

Matt Bomer is as Handsome as Ever at Met Ball 2014!
http://www.justjared.com/2014/05/05/matt-bomer-is-as-handsome-as-ever-at-met-ball-2014/

Matt Bomer Talks Losing 35 Pounds for 'Normal Heart' Role
http://media.justjared.com/2014/04/24/matt-bomer-talks-losing-35-pounds-for-normal-heart-role/

Matt Bomer Talks Losing Weight for 'Normal Heart'
http://www.justjared.com/2014/05/07/matt-bomer-talks-losing-weight-for-normal-heart-chris-martin-coldplay-perform-magic-on-tonight-show/

How Matt Bomer lost over 35lbs to play dying AIDS patient by following actresses cleanse
http://www.dailymail.co.uk/tvshowbiz/article-2617001/How-Matt-Bomer-lost-35lbs-play-dying-AIDS-patient-following-cleanse-used-actresses-red-carpet-events.html


Who Weekly

28 April 2014

Australia
Who Weekly

28 April 2014

Australia