I came home with glitter in my cleavage. Well, that's what happens when you go off to do the most anti-rugby things one can possibly do. I'm afraid I'm not a very good bogan.

So, work, horrid, blah, blah, blah. Off to give the course a miss (and I didn't miss it a bit) to see Star Trek first. Hmmm.

Well, it was the second movie and they did riff on the second movie, especially with the spoilery bellow at that certain point. Gee, I wonder how many folks in the audience didn't know how it was going to go, or if it was just grumpy old me ticking off the plot points as they rattled along rather more reliably than my public transport options of choice. Okay, so which version of that scene was slashier? Discuss.

So there was Benders, being the new Alan Rickman (he didn't actually cancel Christmas, but I'm pretty sure it was implied) and a few other Brits rounding out the cast (the Venn diagram of Doctor Who and Star Trek is becoming perilously murky these days).

I didn't mind it, but it seemed more Star Wars than Trek at a great many moments (one big audition trailer?), and the aliens populating the bridge of the Enterprise were verging alarmingly on the Cantina scene. Also, with that many aliens on board, the shots at Spock seem cheap and nasty, rather than the old series where he was the only alien on board, and it was more understandable, the xenophobia having receded, but not enough to encompass off-world species just yet, in moments of stress. Gave it more of the genuine frontier feel, you know?

Maybe it's a context time/place thing. Like the horrid taxi driver going on about how racist Australians were, even though I tried to point out that yes, shameful, but we're not quite as bad as the cross-burning Americans, and it's unfair to make judgements from a distance when, for example, the terror of the yellow peril was bookended by the Boxer Rebellion and the bombing of Darwin. There's context. There is a sliding scale between concern and spittle flecked invective.

I just thought the new version lacked context (having knocked it out of its time and place last fillum, it seemed somewhat lost as to context/time/place until we finally grabbed hold of that old mission statement, and they really might as well cut have to a powerpoint slide - grin). But, whatever, Benders sneered, the boys were heroic (Mr Pine does great slash buddy) and there was Peggy and my beloved Karl (lacking the never out of arm's reach booze of McCoy Mk I, alas, I just loved that scene in the series where he got in that fight without spilling a drop, the cranky old lush).

That was the other thing. I'd read reviews saying the film was pro-war, but that wasn't my takeaway. Quite the opposite. I thought they were saying being really scared is no excuse for being really nasty (racist jibes in Spock's direction notwithstanding) and the better man tries to take the higher road, but maybe I was watching it wrong.

Anyway, I didn't mind it. After my defence of favourite films, I can hardly complain about sitting down to a remake, re-imaginging, re-tread, rehash, whatever. It's not quite re-watching a favourite film, and I think there's the gap right there. Not quite Star Trek.

At least, not for me. Old Kirk was mercifully free of the now mandatory daddy issues, but it's good that he still fucks up, because he used to eff it up quite wonderfully in the old series (and therefore take the whole episode to fix it). And I realise films have to be big and not one room philiosophical discussions on crime and punishment or whatever, but still. Okay, no big thinky issues. I knew I was going to be shifting in my seat when the person involved said he hated the old show because it was too talky, so I knew it was going to be all chases and kabooms. Which is a pity, because I used to rather enjoyed the discourse between logic and animus, as personified by Spock and Kirk (and even more so, on the sliding scale, by McCoy). Ah, well. Kaboom.

So can the next fillum at least have one of those infamous whipping scenes, then? While the boys are still pretty? Just asking. Clearly I'm watching it wrong. It was all about the splosions, obviously.

More pretty boys over at Angels In America Part One. That's where the glitter came from, which should have been hardly surprising as it's one of the gayest plays that ever did gay, but I wasn't expecting the glitter (though one of my friends will laugh when I say yes, it came down from the ceiling, at a dramatic moment), or actual dramatic moments, or so many laugh out loud bits. Really, darkly funny.

Oddly, this was more Trek than Trek, the way old Trek was an examination of the Sixties, this was an examination of the Reagan era, complete with character monologues and flights of fancy to illustrate the fears and turmoils of the times as the characters examine themselves.

I thought it was going to be dire homework viewing, bare stage and badly lit and all, but no, there's enough wry Jewish wit to wring a grin out of the most mordant material and enough flounce to make the bare brics of the stage seem lively, and to bring light against the darkness of some of the more distressing scenes (that the stage was covered in blood and glitter covers the play and the times pretty much). It's sort of like a mediaeval woodcut, dancing in the face of death. Which was totally the Reagan era (if AIDS didn't get you, the nukes would, such a time to grow up in).

Not that I mean to be flippant. When I was just a teenager I had to register every AIDS death in the state, and I mean every one because nobody else would even touch the paperwork, they'd hand it to me using rulers as makeshift tongs. I remember it well. I remember recording so many cases of young male pneumonia, where well meaning physicians screwed the data but spared the families (ironically, it was thanks to the Americans that we were better equipped to deal with AIDS as thanks to all the VD their R&R soldiers dropped in Oz during the Vietnam war, we already had the systems in place - I remember seeing very frank posters for dealing with the clap on buses when I was six, so not so squeamish, mercifully). But yeah, I remember those times. I have never forgotten them.

But unlike living through it, this play was funny and hopeful. And the cast were fantastic. My beloved Marcus Graham, larger than life, Ashley, so buttoned down, the gorgeous Luke.

I really loved it. Now I wish I hadn't left such a gap twixt my bookings for part two. I had, as one might, left an interval for recovery, because, you know, it's the Belvoir. I wasn't expecting it to be so joyful (never mind the original text, since when does the B. give tuppence for the original text). So now I'm going to need a 'previously on Angels In America' recap. Oh yeah, I was also expecting more polemic and less soap. It completely surprised me.

Taxi ride home was less fun. The driver was complaining the last passenger had bailed and I should have been warned (but it was Surry Hills) because halfway through the trip I was ready to tuck and roll as well. What an arsehole. It was like being locked up with Alan Jones on meth. I swear, I'm still running on angry vibes.

Which is good, because it was a late night. Really, three hours sleep shouldn't be my standard (but it is).

Also, apologies for the lack of online activity. No decent connectivity at home and no access elsewhere any more. It burns. Back to the old type it up and hope I can post it one day model. Sucks.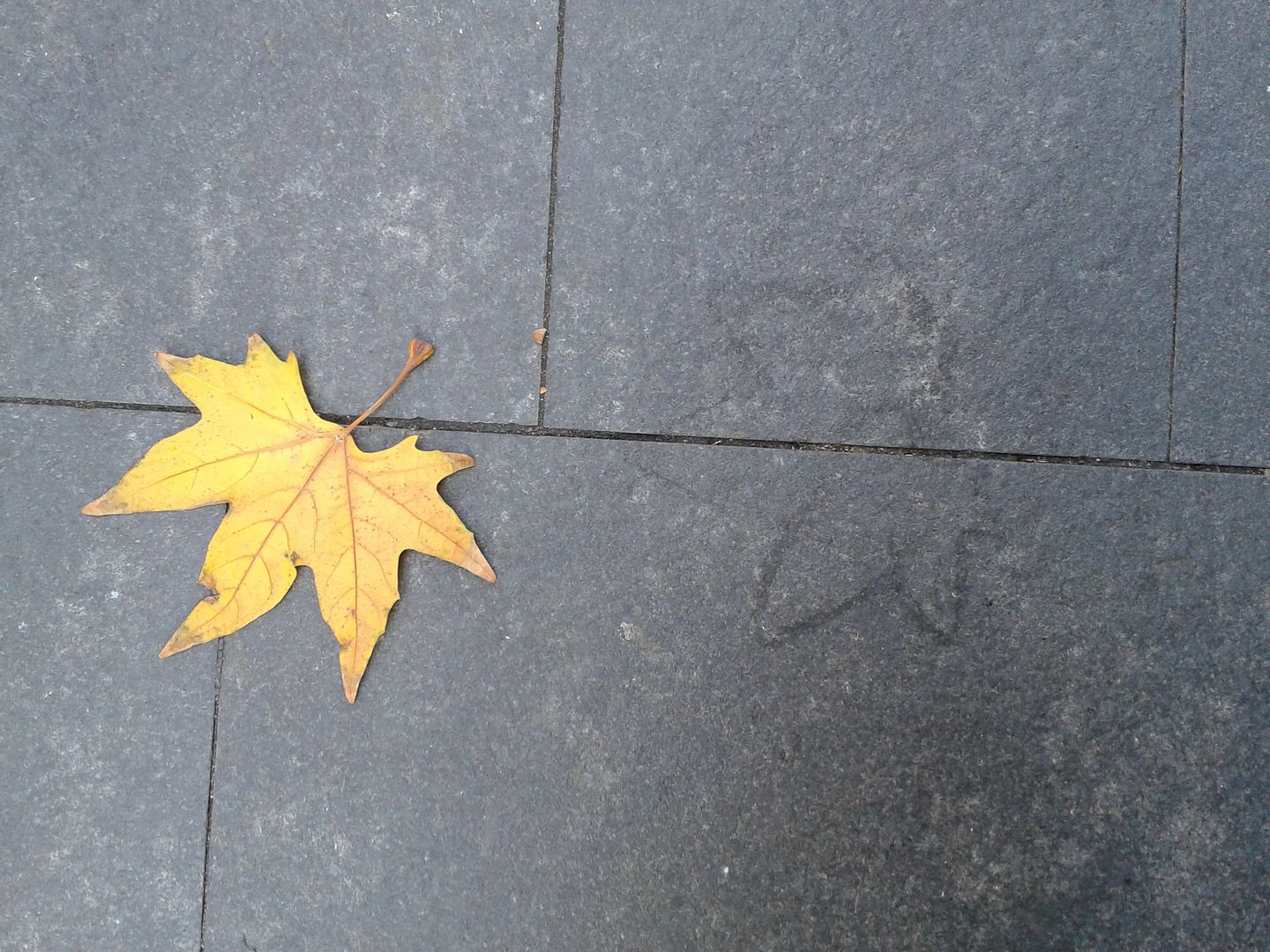 Saturday: Watching Pyramids of Mars (cause it's grey outside and I'm feeling below par) and wondering if any archaelogical dig on film or tv has ever ended well. Tonight, Time Team unleashes dark uncanny powers that will destroy the world, and they've only got three days to do it.

Angels in America at Belvoir
http://media.smh.com.au/system/ipad/angels-in-america-at-belvoir-4290872.html

Why Does Microwaving Water Result in Such Lousy Tea?
http://www.slate.com/blogs/browbeat/2013/06/04/microwaving_water_for_tea_why_are_the_results_so_lousy.html

Neil Gaiman treasures 'strange moments of the inexplicable'
http://seattletimes.com/html/books/2021082557_neilgaimanxml.html

The Hitchcock 9
http://www.siff.net/cinema/film-series/hitchcock-9

Esther Williams, star of MGM 'aqua musicals,' dies at 91
http://www.latimes.com/entertainment/movies/moviesnow/la-et-mn-esther-williams-dies-20130606,0,68760.story

Whedon says Shakespeare informs his superheroes
http://seattletimes.com/html/entertainment/2021123401_apuspeoplejosswhedon.html

Life Inside The Whedonverse
http://www.buzzfeed.com/adambvary/what-its-like-to-live-in-the-whedonverse

She still scrubs up well! Alyson Hannigan ditches mum duties as she glams up to support husband Alexis Denisof at the Much Ado About Nothing premiere
http://www.dailymail.co.uk/tvshowbiz/article-2336718/Alyson-Hannigan-ditches-mum-duties-glams-support-husband-Alexis-Denisof-Much-Ado-About-Nothing-premiere.html

The Fannish Misogyny Fairy
http://www.redwombatstudio.com/blog/?p=5539

Fanning the Ice and Fire
http://www.smh.com.au/entertainment/box-seat/fanning-the-ice-and-fire-20130604-2no8k.html
http://www.thevine.com.au/entertainment/tv/cablevision-game-of-thrones-season-3-ep-9/

Michelle Fairley talks about that wedding and why Catelyn's heart would be breaking for Arya. (Spoiler alert).
http://www.smh.com.au/entertainment/box-seat/incredibly-emotional-michelle-fairley-on-game-of-thrones-shocker-20130604-2nnb5.html
http://www.vulture.com/2013/06/game-of-thrones-red-wedding-michelle-fairley-interview.html

Dry your Red Wedding tears by laughing at Ser Jorah
http://www.thevine.com.au/entertainment/blogs/dry-your-red-wedding-tears-by-laughing-at-ser-jorah/

Avoiding TV spoilers: It's a thorny old game
http://www.independent.co.uk/arts-entertainment/tv/news/avoiding-tv-spoilers-its-a-thorny-old-game-8646411.html

Alexander Skarsgård: Why He's So Comfortable With True Blood's Nude Scenes
http://au.eonline.com/news/427252/alexander-skarsgard-why-he-s-so-comfortable-with-true-blood-s-nude-scenes

Jensen Ackles & Danneel Harris Welcome Baby Girl Justice!
http://www.justjared.com/2013/06/06/jensen-ackles-danneel-harris-welcome-baby-girl-justice/?ref=topposts

Da Vinci's Demons 1.07 "The Hierophant"
http://www.sfx.co.uk/2013/06/07/da-vincis-demons-1-07-the-hierophant/

Australians at risk in US electronic surveillance program
http://www.smh.com.au/it-pro/security-it/australians-at-risk-in-us-electronic-surveillance-program-20130607-2ntwj.html

On Lid-Flipping
http://www.slate.com/articles/life/gentleman_scholar/2013/06/fashion_advice_for_men_summer_hats_and_winter_hats_and_hat_etiquette.html?wpisrc=newsletter_slatest_morning_newsletter

USA Upfront 2013
https://www.facebook.com/media/set/?set=a.10151498609443250.1073741825.175492113249&type=1

'White Collar' Season 5 Casts Warren Kole As Neal's New Handler, Richard Thomas To Guest Star
http://www.huffingtonpost.com/2013/05/28/white-collar-season-5-warren-kole_n_3348407.html?ncid=edlinkusaolp00000003

'White Collar' season 5 spoilers: Matt Bomer's Neal has a new love interest…
http://cartermatt.com/65526/white-collar-season-5-spoilers-matt-bomers-neal-has-a-new-love-interest/

Matt Bomer And Tiffani Thiessen Film "White Collar"
http://celebrity-gossip.net/white-collar/matt-bomer-and-tiffani-thiessen-film-white-collar-864298

'The Normal Heart', starring Julia Roberts, Matt Bomer, & Mark Ruffalo, begins filming in NYC this week
http://www.onlocationvacations.com/2013/06/04/the-normal-heart-starring-julia-roberts-matt-bomer-mark-ruffalo-begins-filming-in-nyc-this-week/

'White Collar' Season 5 Spoilers: Matt Bomer, the Butler! New NYPD Task Force
http://www.fashionnstyle.com/articles/7672/20130604/white-collar-season-5-spoilers-matt-bomer-the-butler-new-nypd-task-force.htm

Matt Bomer: New Character in the TV Drama 'The Normal Heart' and New Love Interest in 'White Collar' Season 5
http://au.ibtimes.com/articles/475373/20130606/matt-bomer-new-character-tv-drama-normal.htm#.UbGVxfmLDXU

Matt Bomer: 'White Collar' Fifth Season Filming!
http://www.justjared.com/2013/05/31/matt-bomer-white-collar-fifth-season-filming/

Matt Bomer & Aaron Tveit: USA Upfront 2013 Red Carpet!
http://www.justjared.com/2013/05/17/matt-bomer-aaron-tveit-usa-upfront-2013-red-carpet/