'Great chieftain o' the puddin-race!', etc, etc. The problem with Burns night suppers (aside from the fact that the importing of haggis is banned in this country) is that none of them ever imagine that it could be 40C (104F) on the 25th of January, but I think we did alright. We had smoked salmon with cracked pepper, sliced egg and baby spinach leaves. This was followed by whisky blancmange, served with a drizzle of fresh cream, washing up to be attempted an hour or two later. Apparently you just take your standard blancmange recipe and substitute whisky and brown sugar for vanilla essence and sugar. So I'm told, at any rate.



Whisky pud


RL? Been okay until one of the witches came back. Next week it will be back to misery cubed, but I have a couple more interviews lined up. Taking it on the chin, as advised, is no longer the best option, healthwise, alas. Not even Bruce Campbell's chin would be up to the burden, methinks.

I have been perusing the White Collar spoilers of late, trying not to spoil myself too much but casting a squinty eye over any fic wrecking balls that seem to poised to bring the whole house down.

Fortunately I've not really mentioned Neal's father, except to draw a big red circle around the screamingly obvious daddy issues. I have a completely different version of how Neal and Peter first met, which bites, but I think I can salvage it if I rejig it into just one of their first encounters. But, still, ouch, cause it was the love at first sight moment. Oh well, it'll have to a belated cupid's arrow for Peter, then. Ah, well. I want to keep the scene because, well, just because. I liked it, basically.

Neal's mentor is also problematic as I'd explored that, too. It was a large section but I knew I was being too silly so I'd just cut it right back to two main pieces, and I guess I'll just have to make him one of Neal's many mentors, not the mentor. Still a bit bitey, but I can't kill it, not even because of the silly, because it's important. Not in of itself but because of Neal's daddy issues, again, this mentor has undue influence and within seconds of meeting Neal has fallen off the wagon again and Peter, who usually turns a blind eye to Neal's dubious chums, stamps his foot down hard this time (I dare say jealousy plays a part). Peter is really heavy handed and it reminds Neal with an abrupt slap that Peter is still a cop, and he sees sides of Peter he can no longer ignore and broods about it. It is, in effect, one of the first cuts, so I can't kill the scene. Grumble, grumble.

Meanwhile, I'm wondering if Kate Moreau was named for Gustave Moreau, a painter known for his obession with 'castrating bitches', as a theme (and I'd love to get down to the NGV but alas) and if Victor Adler is named for Irene Adler, the only person in the world to ever best Holmes (and stay bested, a feat not even Moriarty managed). Then I remember it's White Collar, and they probably picked the names out of a phonebook.

And now you're wondering what I thought of last night's eps, the last two we'll be getting for a while/a long while/a very, very long while/ever (delete as applicable). Can't. Didn't see 'em (and the black outs this morning prevented me from checking how the pvr went recording them sans adult supervision, and, what with the blackouts, I'm not holding out much hope).

I know, worst White Collar fan ever, right? Right, but Neil trumps Neal every time, and will do so, forever and and a day (and besides, may I point out, the ticketed event went ahead as scheduled, on a public holiday, no less, like that's so hard, White Collar, and yes, still fizzing over that one).

I'd heard this mentioned when Neil came out in, whenever it was, so I was in like Flynn, as you might imagine, and I'd bought my tickets so long before the event it wasn't until it drew near that I realised 'oh, that 26th of January'. Whoops.

So, that's my Oz day. Woken up early, turfed off veranda by parrots, turfed off net by Telstra, catching a white knuckle ride with a wildly dangerous bus driver all the way into the city. So I got there insanely early (as he was driving at least twice the limit) and the MoS was still open (for a bit) but they were indeed about to close so they let me in for free so long as I promised to leave with good grace the moment the bell sounded. That was still enough time to whip around the exhibition I wanted to see twice (alas, I have some experience in how the make the best of an extrordinarily limited gallery viewing window) and it was the best exhibition they've had yet. It was the Edwardian Summer one and it was just delightful. I will be going back. They had photos, paintings, clothing, trinkets, emphemera. It was so sweet. The Edwardian age is really interesting, on the cusp between two cennturies, great wars, rapidly changing society and technology, the bridging time between then and now, because when you see the photos, some things look so rustic and olde worlde, and others look so modern. I've always been interested in the era, so I was entranced.

Then I found a patch of grass in the shade in front of the MCA and finished my book to the sounds of competing bands on various stages about the place (so it was kind of just noise). Wandered around to an old cafe I used to frequent, discovered the service had in no way improved (possibly worse, or I may be older and grumpier now and no longer dining with company).

Then it was off to the Opera House. I stood on the forecourt as the sun set behind the Habour Bridge, hoisted my glass of fizzy wine and saluted the ancestral John and Sarah, resposible for stranding me out here, to 'keep their fucking hands in their fucking pockets the next time, you cunts'. Well, have you see the airfares? Grizzle, grizzle (This is why I'm down on thieves. Talk about sins of the great, great whatever grandfather. You bastards).

Honestly, it's the most Oz Day thing I've done since my mother died.

Anyhoo, the main reason I was there was to see Amanda Palmer and friends. And what a wonderful night it was, too. Shambolic, at the best of times, and darkly funny, it was like an early episode of Countdown (circa 1981 with the stage boasting a Hills Hoist, ironing board, banana lounge, esky, barbie, ferns, racks of costumes, silver maniquins dressed in same and go-go dancers), Carnivale, Farscape, a high school/undergraduate end of year review, a beat happening, a caberet, and, oh, it was just mad. Colourful, wonderful, hysterically funny and just completely mad. Perfection, in other words.

Afterwards there were the promised signings but after an hour and a half I had to drop out, and would never have done so had I not had Mr Gaiman sign just about every book and comic of his I own previously. I should have been gutted but I was still so floaty, and the city in the wee small hours looked all pretty and misty.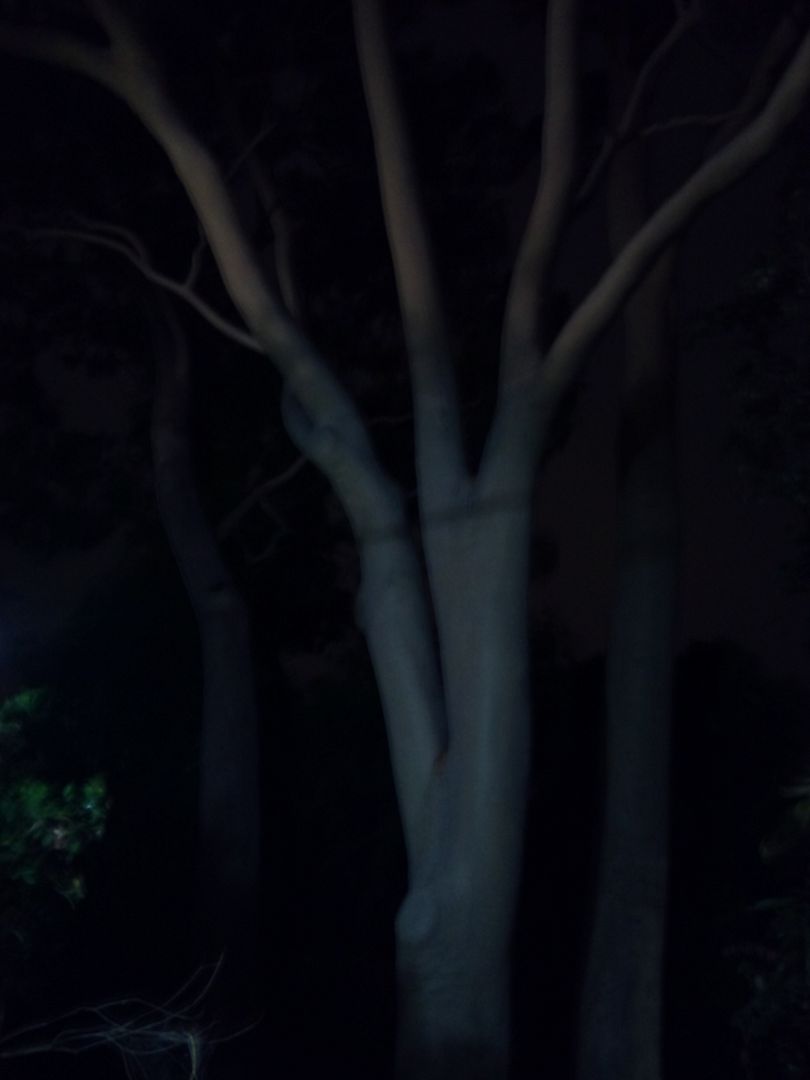 Why they're called 'ghost gums'


So that was my day and that's why I didn't watch White Collar and probably won't be watching White Collar, but I'm so glad I went. I don't regret a second. That was so much fun. My kind of fun, and I don't do enough of my own brand of Gilbert Fun these days. I mean to change that (even if it means sacrifices).

Sydney's hottest Australia Day in 20 years
http://www.smh.com.au/environment/weather/sydneys-hottest-australia-day-in-20-years-20110126-1a51b.html

Grand piano found on sandbar in Miami bay
http://www.sfgate.com/cgi-bin/article.cgi?f=/n/a/2011/01/25/national/a050234S91.DTL

Age, income no barrier to NSW galleries (me, skewing stats again)
http://www.abc.net.au/news/stories/2011/01/28/3124239.htm

The Brit(ish) List
http://brit-actors.dreamwidth.org/20007.html

Elton John: Too gay for an Arkansas grocery store
http://www.sfgate.com/cgi-bin/blogs/sfmoms/detail?entry_id=81846

Mother complex (Moreau)
http://www.theaustralian.com.au/news/arts/mother-complex/story-e6frg8n6-1225990979110

Scene #3 from White Collar - "Forging Bonds" 1/25
http://www.youtube.com/watch?v=vfwVFxC5mZM

Bomer's naked dance from tonight's #WhiteCollar, best teaser ever!
http://www.twitvid.com/IZN29

'White Collar': 'Sara is just going to start peeling layers,' says Hilarie Burton
http://stayinginwithvlada.com/2011/01/24/white-collar-sara-is-just-going-to-start-peeling-layers-says-hilarie-burton/

Scene #2 from White Collar - "Forging Bonds" 1/25
http://www.youtube.com/watch?v=ZQpmD4ZPuWw

Tugging at The 'White Collar': Exclusive Interview With Writer Joe Henderson Part 1
http://www.buzzfocus.com/2011/01/25/tugging-at-the-white-collar-interview-with-writer-joe-henderson-part-1/

Matt Bomer: Shirtless 'White Collar' Teaser Pics!
http://justjared.buzznet.com/2011/01/24/matt-bomer-shirtless-white-collar-teaser-pics/#ixzz1C3h9VbLI

WHITE COLLAR "Forging Bonds" Advance Review
http://www.daemonstv.com/2011/01/24/white-collar-forging-bonds-advance-review/#

"Forging Bonds"
http://www.avclub.com/articles/forging-bonds,50478/

'White Collar' Goes Back in Time
http://stayinginwithvlada.com/2011/01/25/white-collar-flashback-episode/

Ellen Gray: 'White Collar' goes back to the beginning
http://articles.philly.com/2011-01-25/entertainment/27047611_1_neal-caffrey-bromance-character

White Collar Episode Preview: "What Happens in Burma"
http://www.tvfanatic.com/2011/01/white-collar-episode-preview-what-happens-in-burma/

WHITE COLLAR "What Happens in Burma" Season 2 Episode 12 Photos
http://www.daemonstv.com/2011/01/26/white-collar-what-happens-in-burma-season-2-episode-12-photos/

Matt Bomer's got moves
http://www.nypost.com/p/blogs/popwrap/matt_bomer_got_moves_tH8KthSXJyth21gumDRdnK

WHITE COLLAR "Forging Bond" Season 2 Episode 11
http://www.daemonstv.com/2011/01/25/white-collar-forging-bond-season-2-episode-11/

Inside White Collar's White Hot Flashback
http://www.tvguide.com/News/Inside-White-Collar-1028252.aspx

"White Collar" a good Tuesday night show
http://www.kingstonhighlights.com/ae/2011/01/25/late-comer-to-white-collar-finds-it-entertaining/

'White Collar' 2.11 'Forging Bonds' Recap And Review
http://www.starpulse.com/news/Brittany_Frederick/2011/01/25/white_collar_211_forging_bonds_recap_a

Inside White Collar's White Hot Flashback
http://www.seattlepi.com/tvguide/434077_tvgif25.html?source=pimail

White Collar 2.11 "Forging Bonds" Review
http://tvovermind.zap2it.com/cable/usa/white-collar/white-collar-211-forging-bonds-review/45750

White Collar Review: Connecting the Dots
http://poptimal.com/2011/01/white-collar-review-connecting-the-dots/

White Collar Review: "Forging Bonds"
http://www.tvfanatic.com/2011/01/white-collar-review-forging-bonds/

'White Collar' Season 2 Episode 11 Review: 'Forging Bonds'
http://www.buzzfocus.com/2011/01/26/white-collar-season-2-episode-11-review-forging-bonds/

2.13 - "Countermeasures"
http://timdekay.org/photos/thumbnails.php?album=154

White Collar - "What Happens in Burma..."
http://www.youtube.com/watch?v=Wbxi7eQbSSI
http://www.youtube.com/watch?v=W0LH9byN-vY
http://www.youtube.com/watch?v=6MO8tNENIJ8







visited 18 states (8%)
Create your own visited map of The World