It appears I'm having a Tuesday as well. Same as before, repeat. And repeat. And repeat.

Oh, and see what passes for news worthy cold weather around here. That's 24F in American, I think. And, given the lag since the last time we had a winter this cold, you'll now know why I have no warm jumpers or coats in my wardrobe and why I am thusly effing freezing me tits off, as we say here. Cause usually, the warm fluffys, not needed here. Please send hot tea and warm, puppyish actors to snuggle with, cause I think it's gonna be another three dog night tonight.

Last night? Nothing, just ironing and blearily picking out some piccies late at night. I think I'm gonna have to just do a picspam post, too, because the 'artier' shots aren't actually illustrative of anything, really, I just like 'em. That said, I think certain buildings got sufficient coverage (and I'm not even talking about the Needle). Funny how I walked and walked but I just kept taking the same places over and over and over again and never any others. You can so tell my stopping off points.

Oh, last night was the first appearance of a very puppyish Roger Moore in Maverick. I was trying to record it or a friend. The blasted IQ pipped, but let's hope it recorded okay, or at least, only blipped a little (it's a dreadful machine, always corrupting files).

So, buildings, architecture, sculpture, public art, built environments, monuments, that sort of thing. I've no idea of the academics of it all, I'm as ill educated as any noob, and just about everything I know about the Empire State Building I leant from King Kong. This is the level of my 'expertise'. Just so as you know.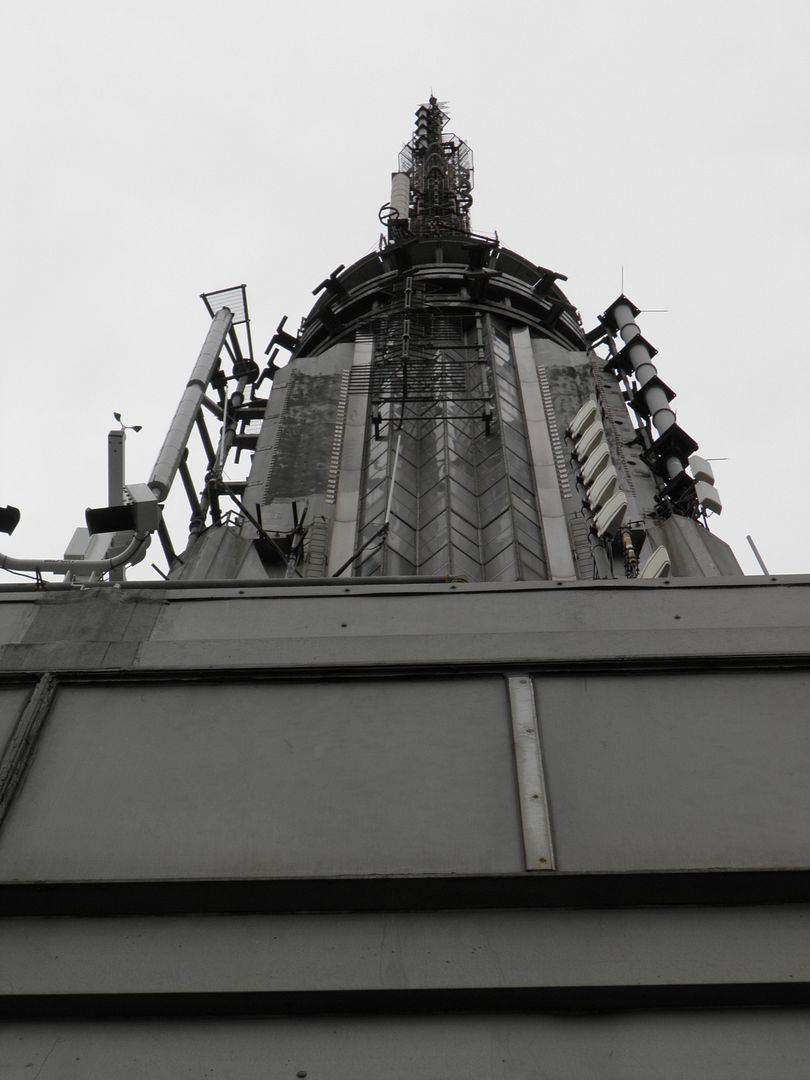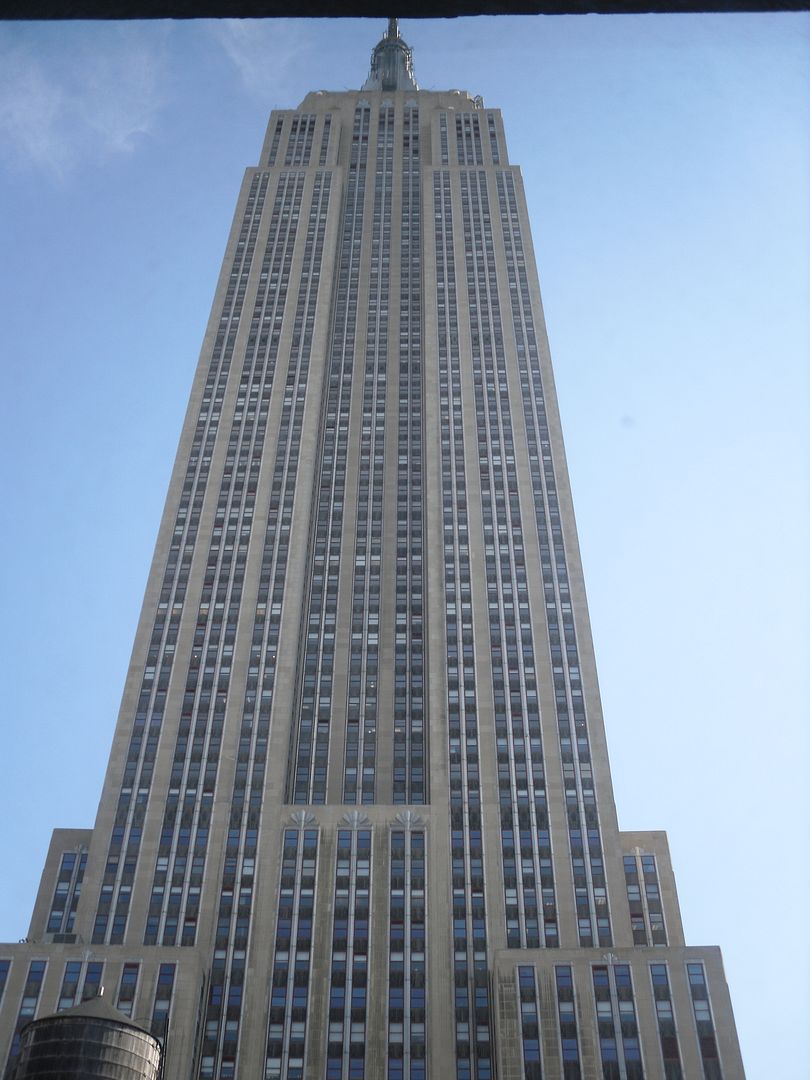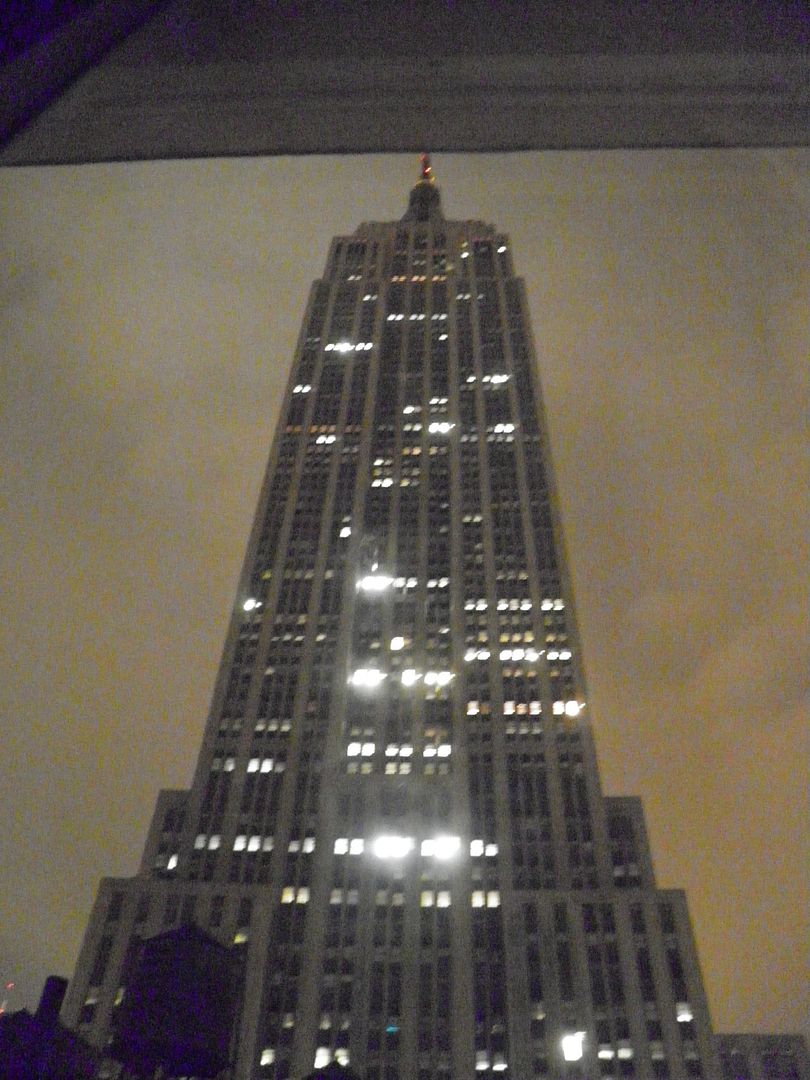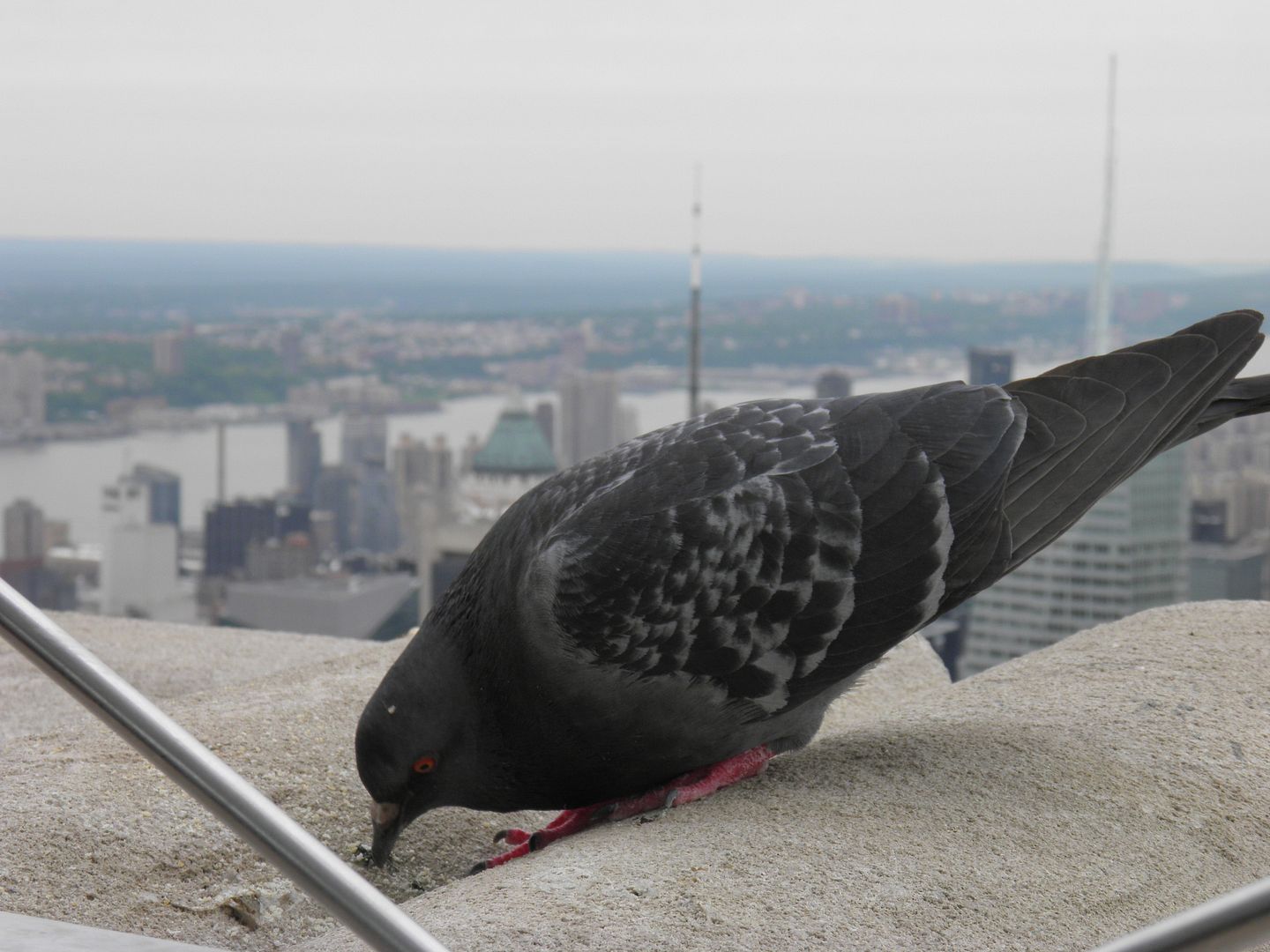 So, the old ESB. I love this old building, I really do. I don't know why, it just is so...iconic. It truly fits my definition of iconic. It just is. And it was such a part of my experience, even if I walked right past it on my first day. Well, yes, the hotel said it was 'close to' the Empire State Building, but in English B&B speak that just means the B&B isn't actually in France, you know? So I wasn't expecting it to be right there. I mean, right there. Right, in my face, or rather, filling my hotel window, there. It was great, though. I think I walked past it or popped in it every day, three times to the top, twice at night, and every other day into the supermarket in the basement for the daily necessities (milk, bandaids, etc). That supermarket was just like Woolies, all art deco and a bit shabby, but so much cooler, because that handrail I was swinging off, that was Empire State Building handrail, doncha know.

And what fun, to be bored and miserable in my hotel room, to look up at those lights, and think, yeah, just one more time. And no queues. I cannot get over the no queues. Wow, tourism has really taken a hit, but I was selfishly pleased. It was like having a castle all to myself in the dead of February. Whee! My Empire State Building. My precious...

Then there was the Chrysler, my favourite old girl, though she hardly got a look in this time (just hotel geography, nothing more), the Flowerpot Men homage that is the Guggenheim, Grand Central Terminal (all tarted up since last I saw it, but then the whole city was).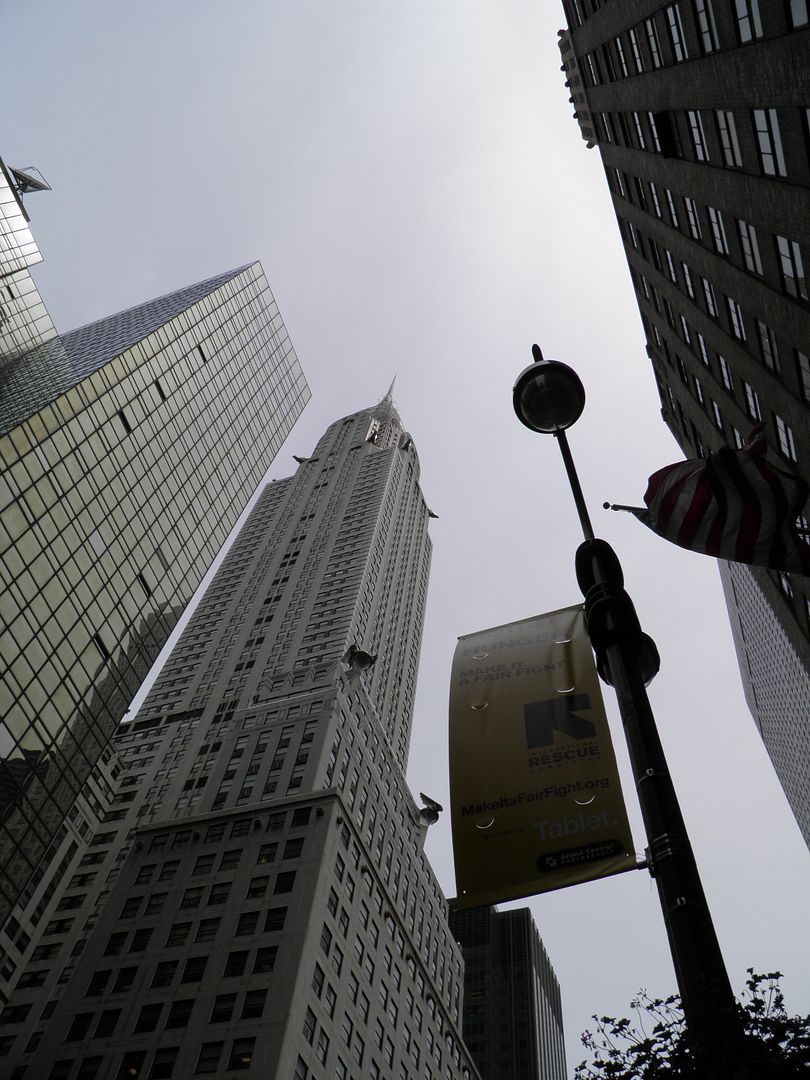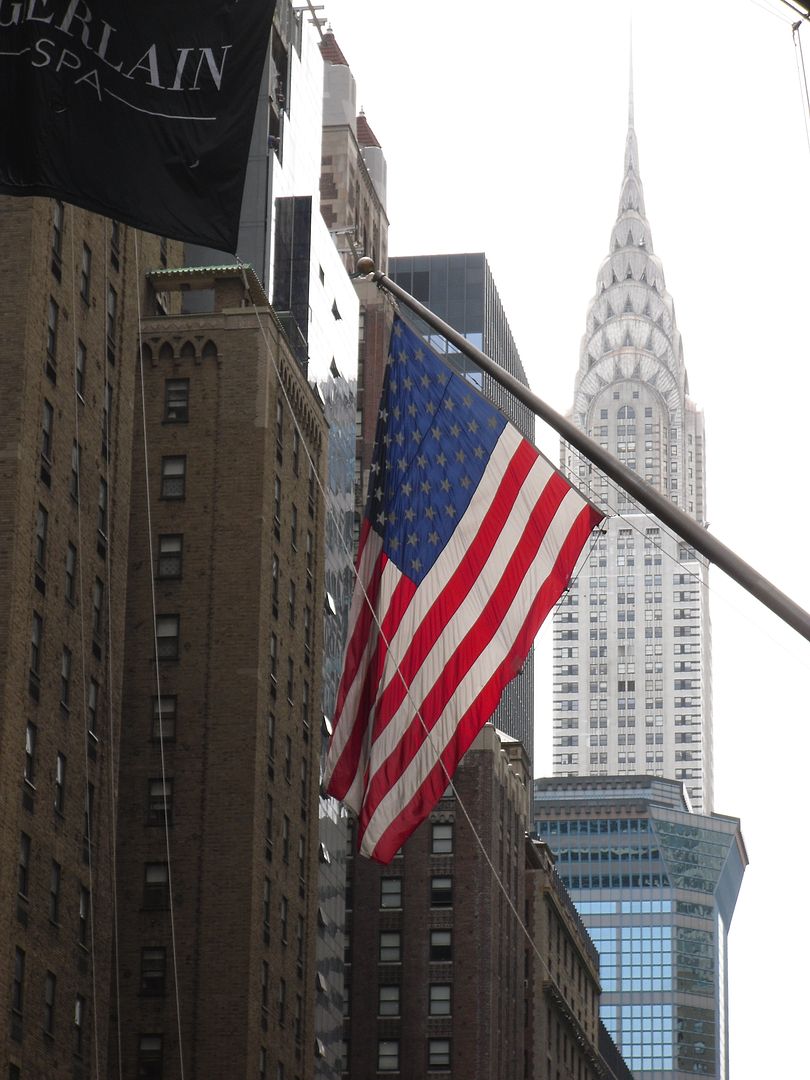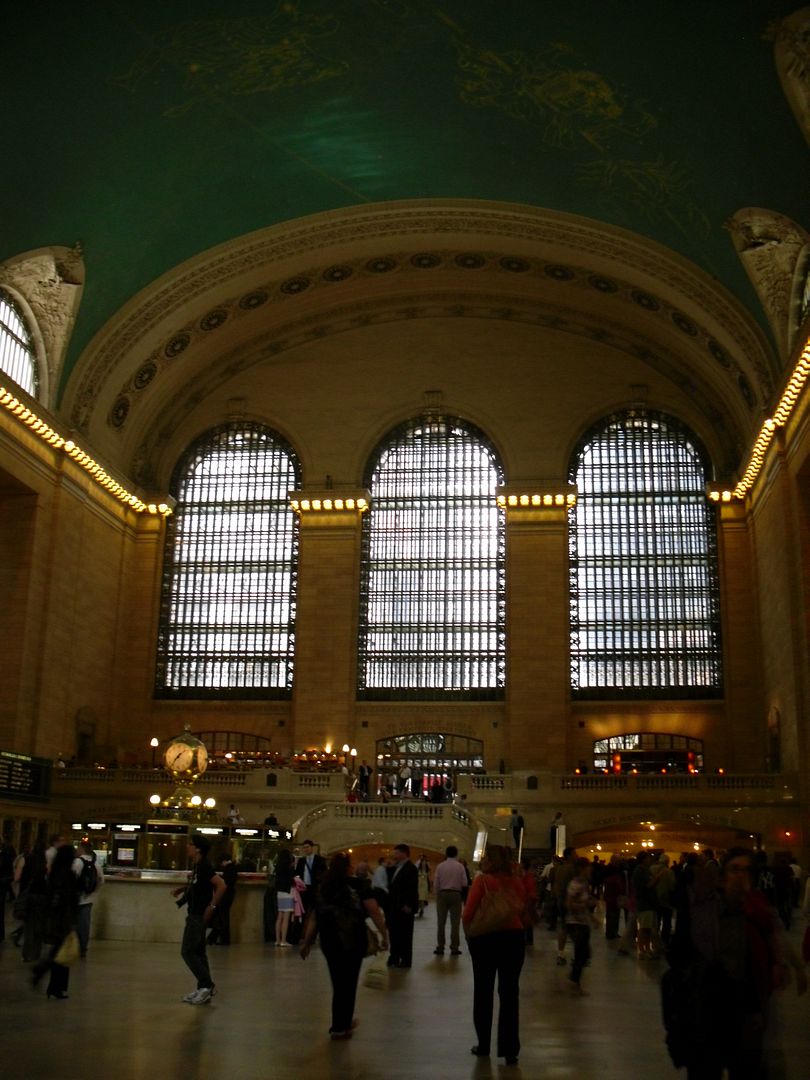 Oh, and the Flatiron, can't forget the Flatiron. I was staying not far from it, either, and it was near one of my fave parks (cheeseburger!!!) and, wel, I walked past it a lot. Lots of old buildings down that way. Kinda nice.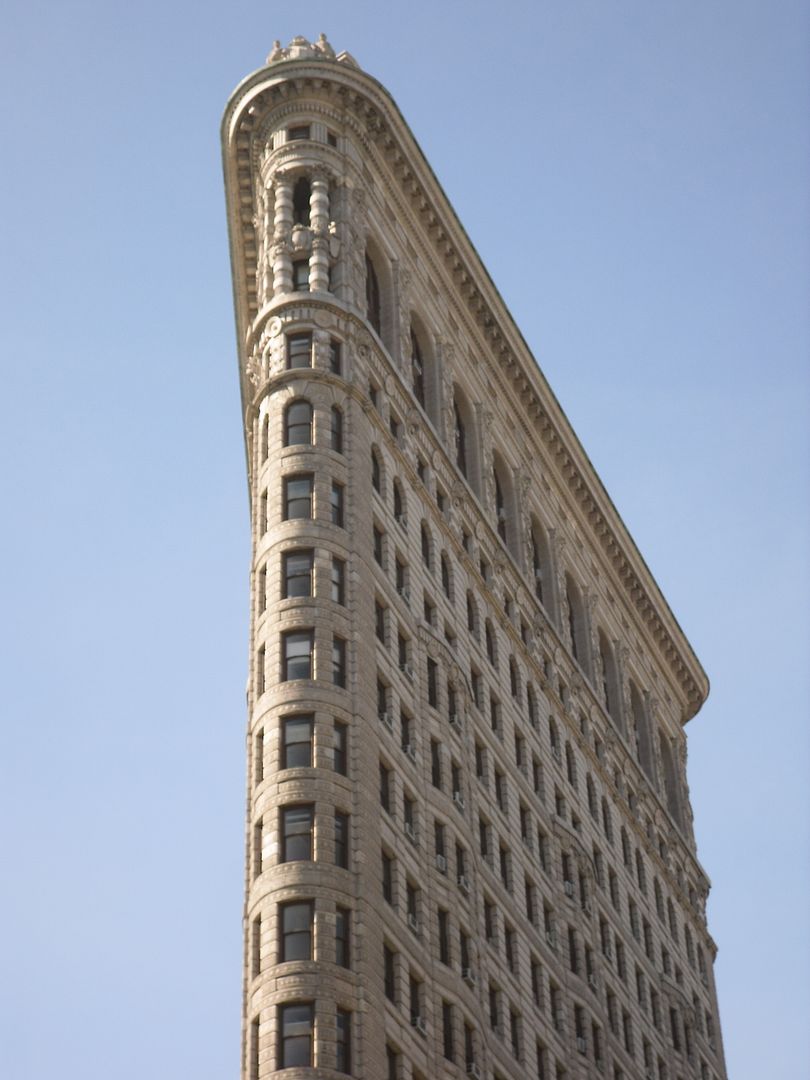 Then there were all the statues, fountains and monuments. Prometheus at the Rockerfeller, of course, and the big arch at Washington Square (it's like I'm collecting triumphal arches, they just pop up everywhere), various dudes, including Stonewall (what must he think, with how his name came to be associated with a further civil rights movement?) and that lovely fountain in that favourite park o'mine that I always flopped into opposite the Woolworth building (nothing to do with our Woolies, so I'm told). The fountain with what looked like real gaslight lamps. And the forthright squirrels. I saw pics of White Collar filming there (when I wasn't, as is the law of things) and no wonder Tim looked grumpy, they had him hitting his mark right near that damn squirrel. Heh. (That plague ridden squirrel, so I'm informed. Run, Tim, run).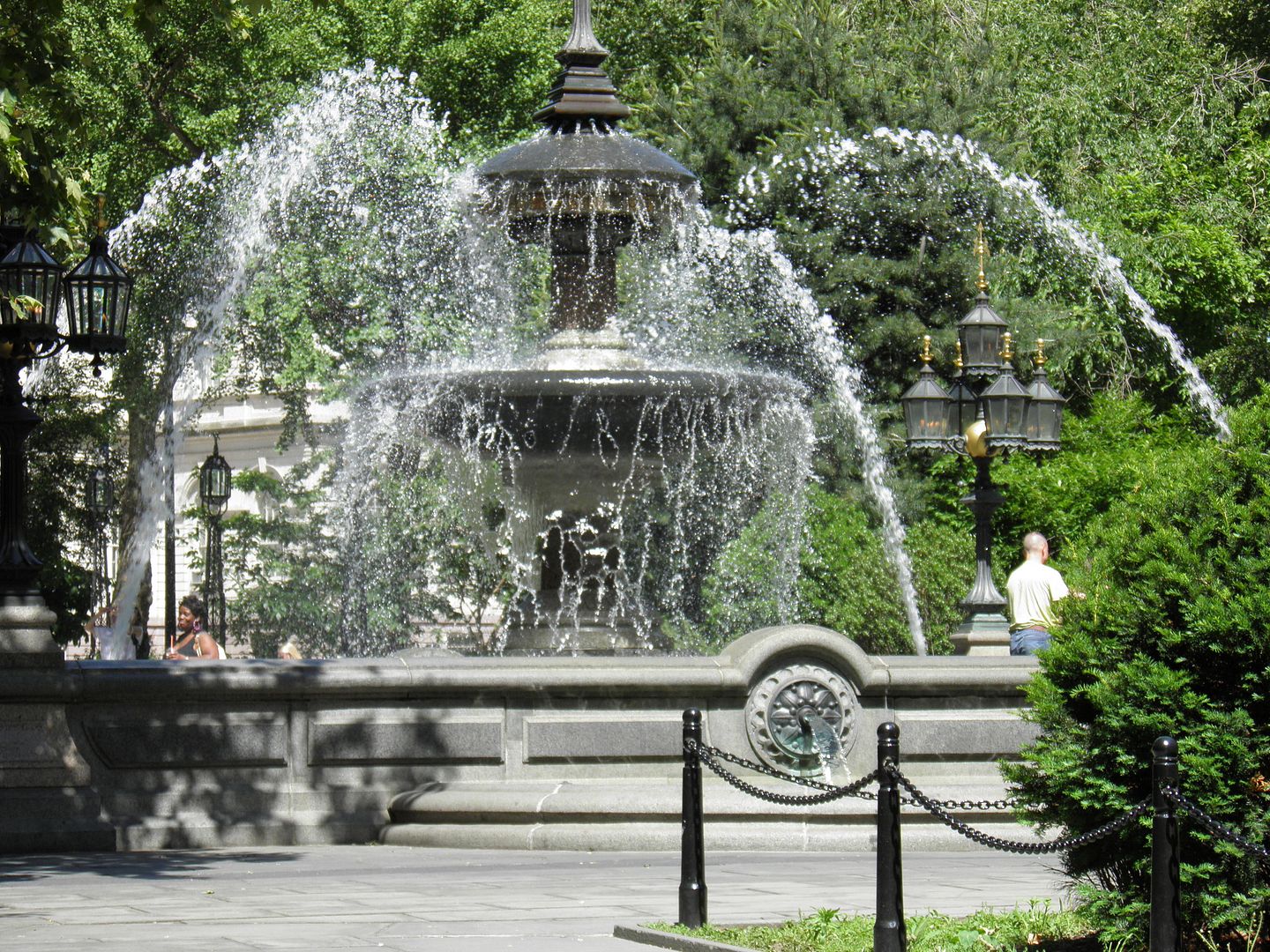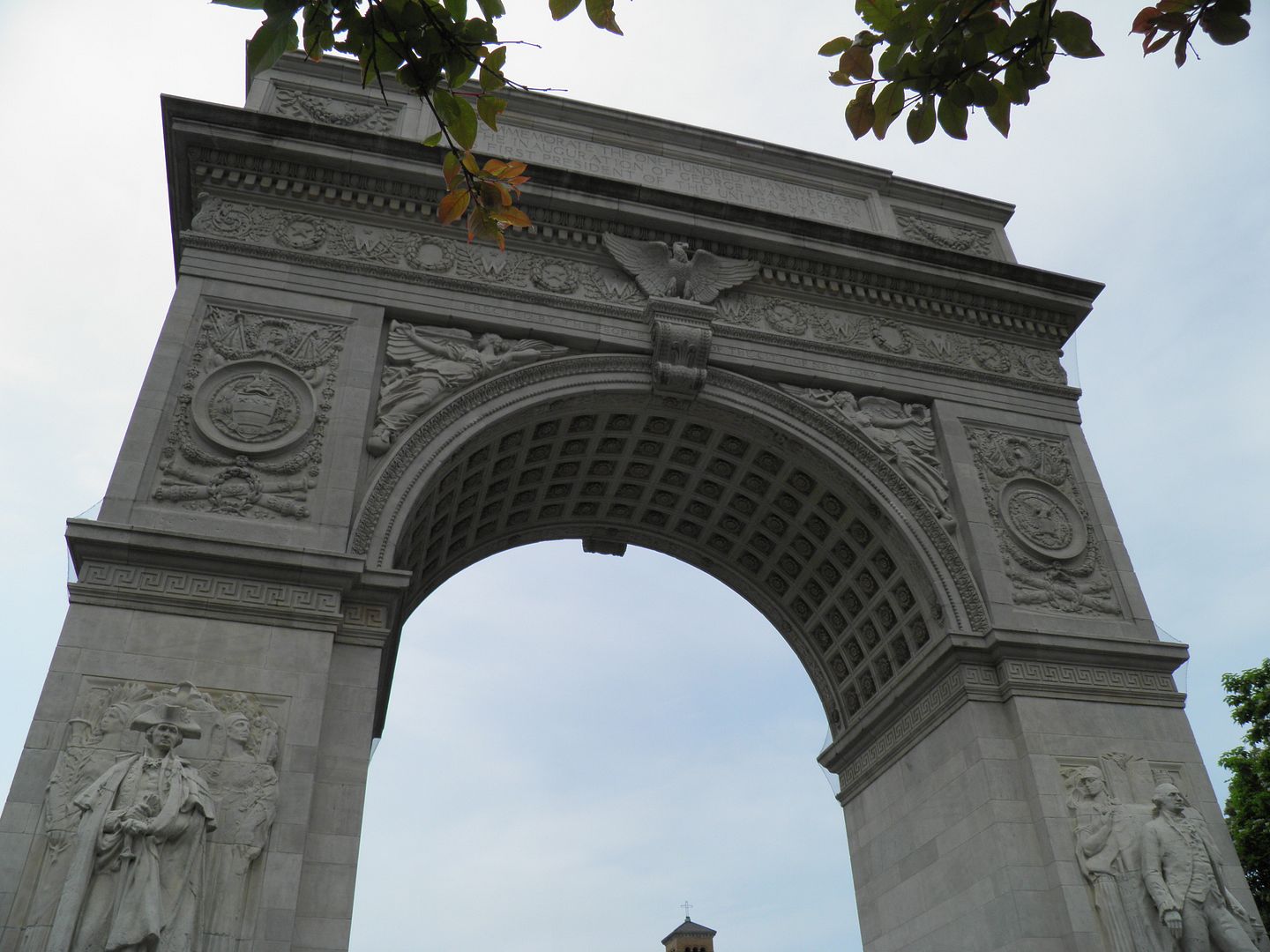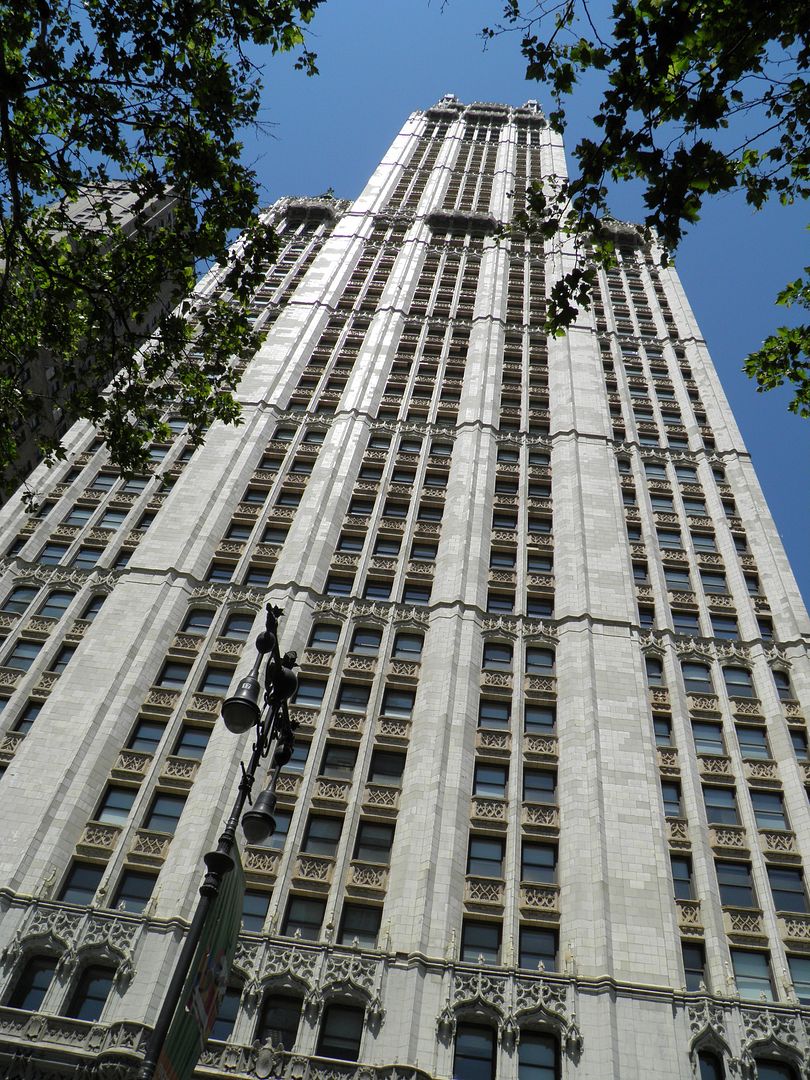 Tried to remember to take some public sculpture pics, because I have a terrible habit of walking right past, but none of the metal men came out, and I refused point blank to take any pics of the fluro painted things, they made wonderfully Victorian parks look like kiddie playgrounds, and I'm afraid I hold with the Victorian ideal that children should be neither seen nor heard. Harumph.

There were some wooden blobs outside the Fibbie building. I was bemused at how the guards didn't care when I took the crappy street art but got all umpty when I took the Dunkin' Donut across the road. It was like, take out the art, sure, but not the crappy coffee, leave us that. As if I would. And I was only noting it for myself, as it apparently ruined everything when I revealed that my pic of a certain building, taken in the less suspicious before times, was taken from a TGI Friday. The knowledge that there was a TGI Friday across the road from said building (cf countless US shows) apparently vapourised the cool factor of a dozen or so shows in the Peanut Galley's eyes, so I was wondering what a Dunkin Donut would do. Heh.

Then there was this bit of 'art' that was supposed to represent some sort of civil struggle (if I remember rightly) but, to me, looked like it was giving the finger to the administrative buildings behind it. At least, that's what it looked like to me (but I'm just weird and anti-social).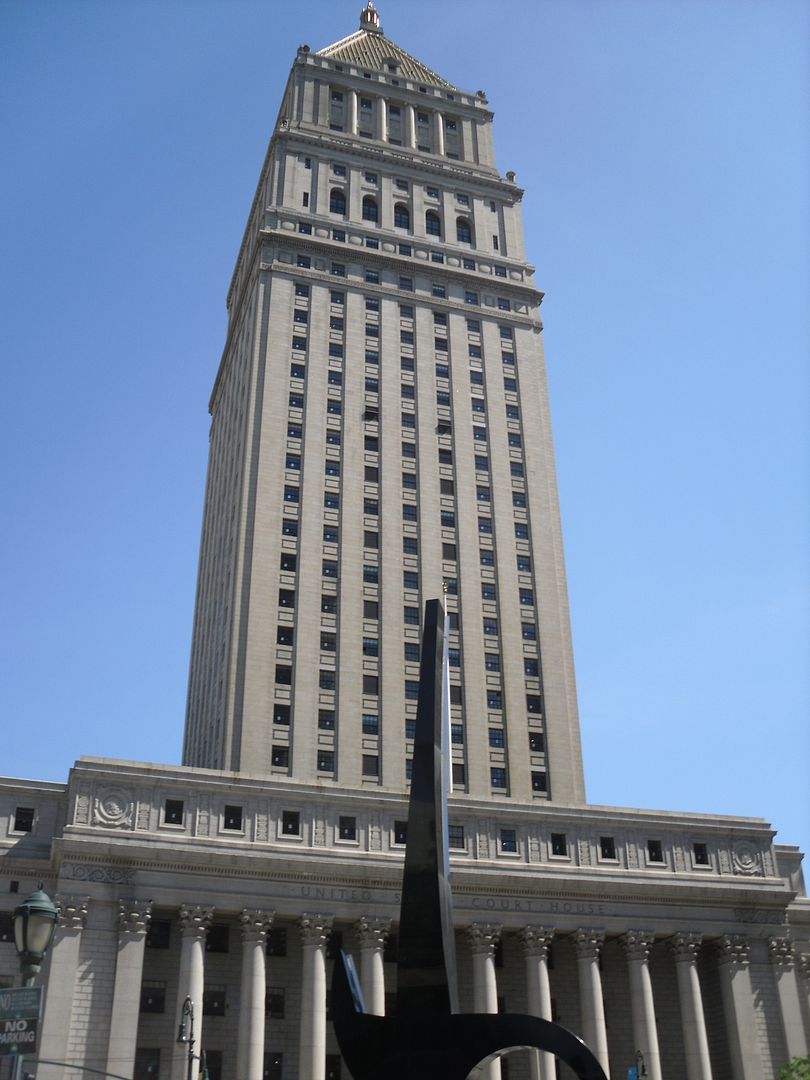 Walked all the way down to Battery Park one day (I actually made it twice), but this was the day I was most unwell and wobbly so I just kind of sat in the sun, the lovely sun, and admired the purple flowers ranged about the seat, so lovely, and the view across the water to the big green statue. Weirdly, no one else was enjoying the view. They'd rather pose with fake statues (there were three, hilarious) that admire the view. Well, I admired the view. Well, I kind of didn't have a choice as I was really wobbly at that point, but it was a good spot, on such a lovely day, and I admired the view.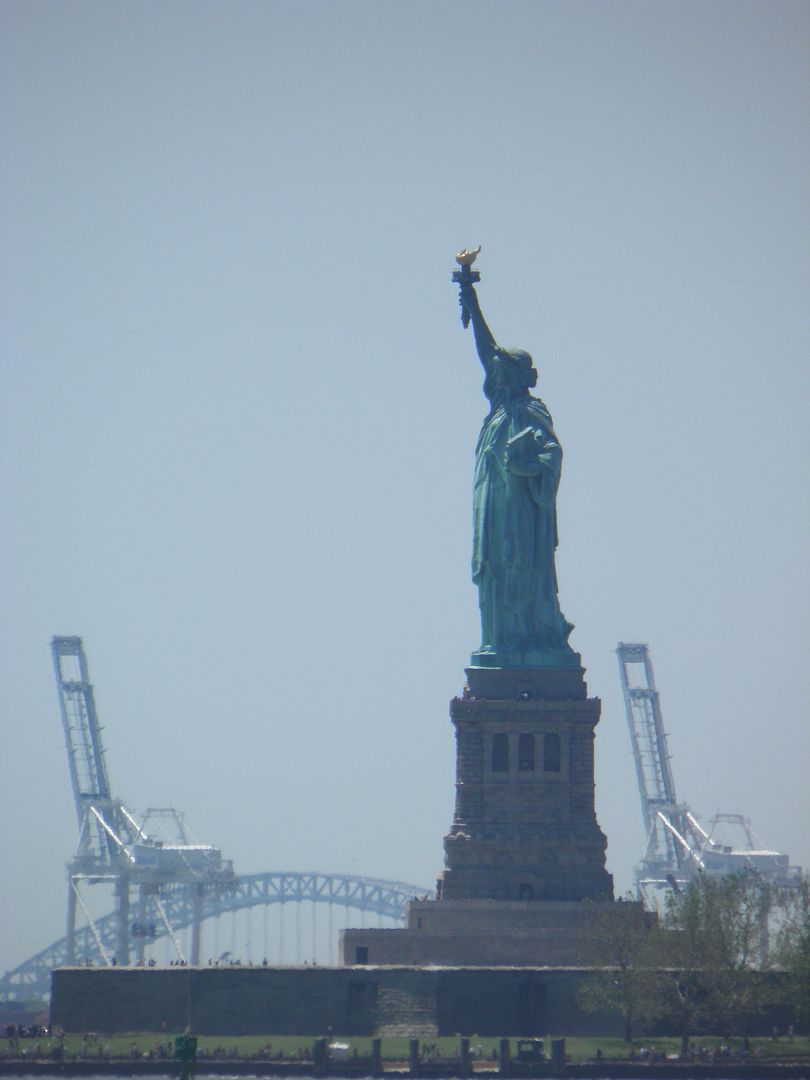 Seattle had the sculpture garden, which was lovely, down by the water (all very sculpture by the sea, including some of the usual suspects, or, at least, the same sort of gear), but, of course, there was the Space Needle. Oh, how I love that building so. It's just so Sixties. It's just, so, well, everything the 21stC was supposed to be, but isn't. It's from a time when technology and 'progress' was all shiny and amazing and wonderful, not acid rain and oil spills, you know? As a symbol of the hopes and dreams of a bygone era, it's priceless. I stayed near it and I never got tired of seeing it every time I stepped outside the hotel.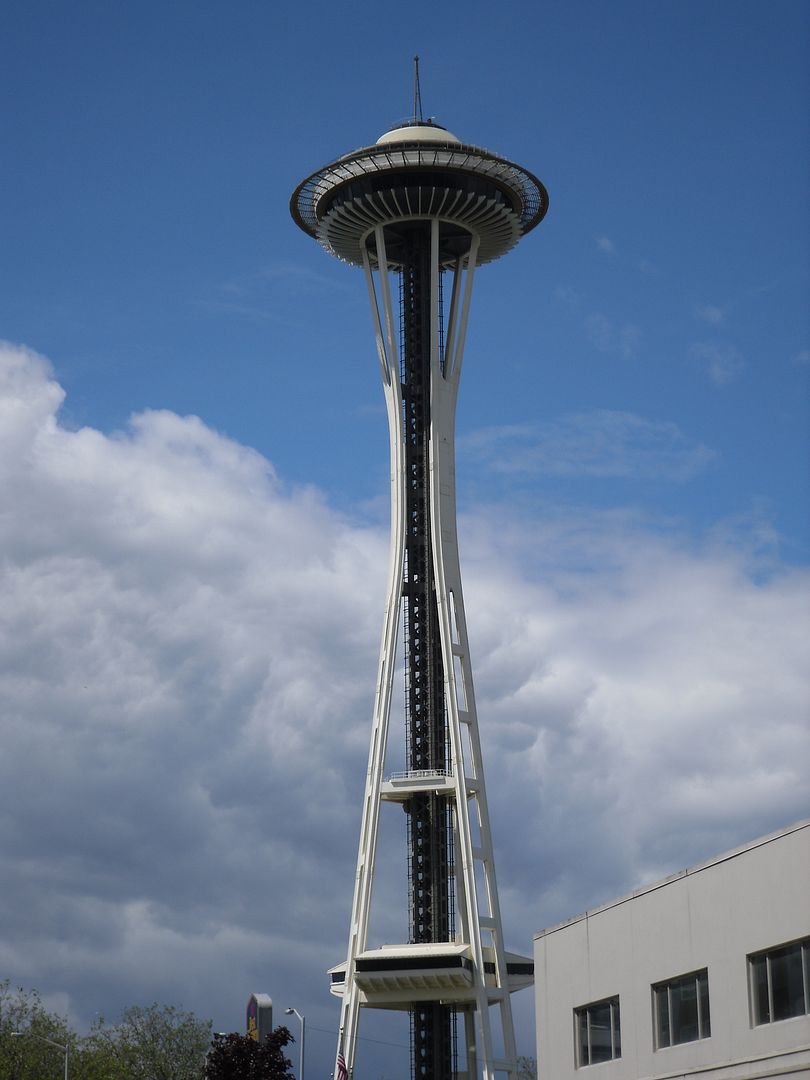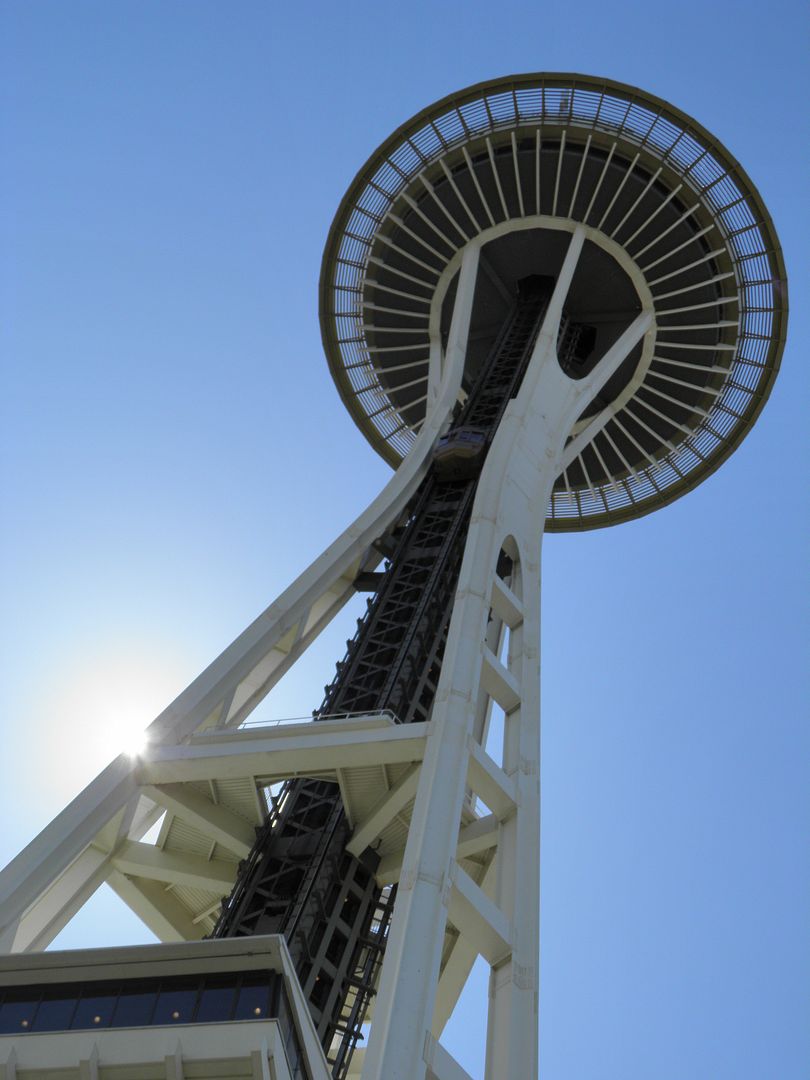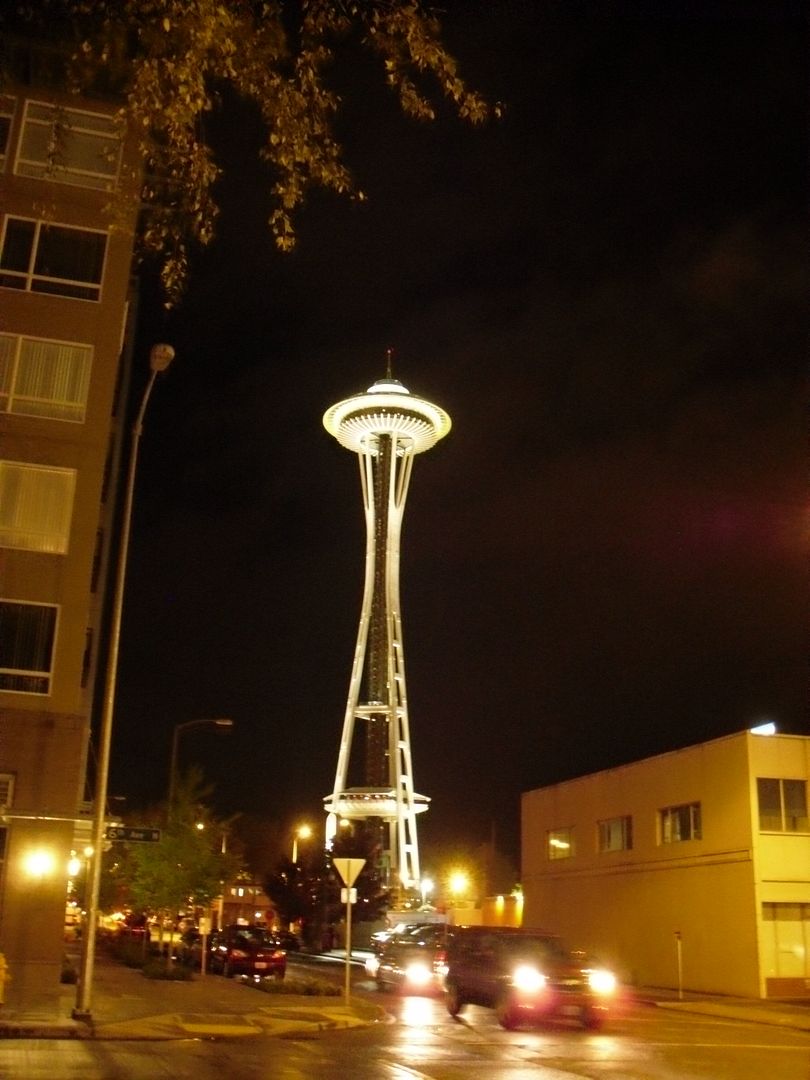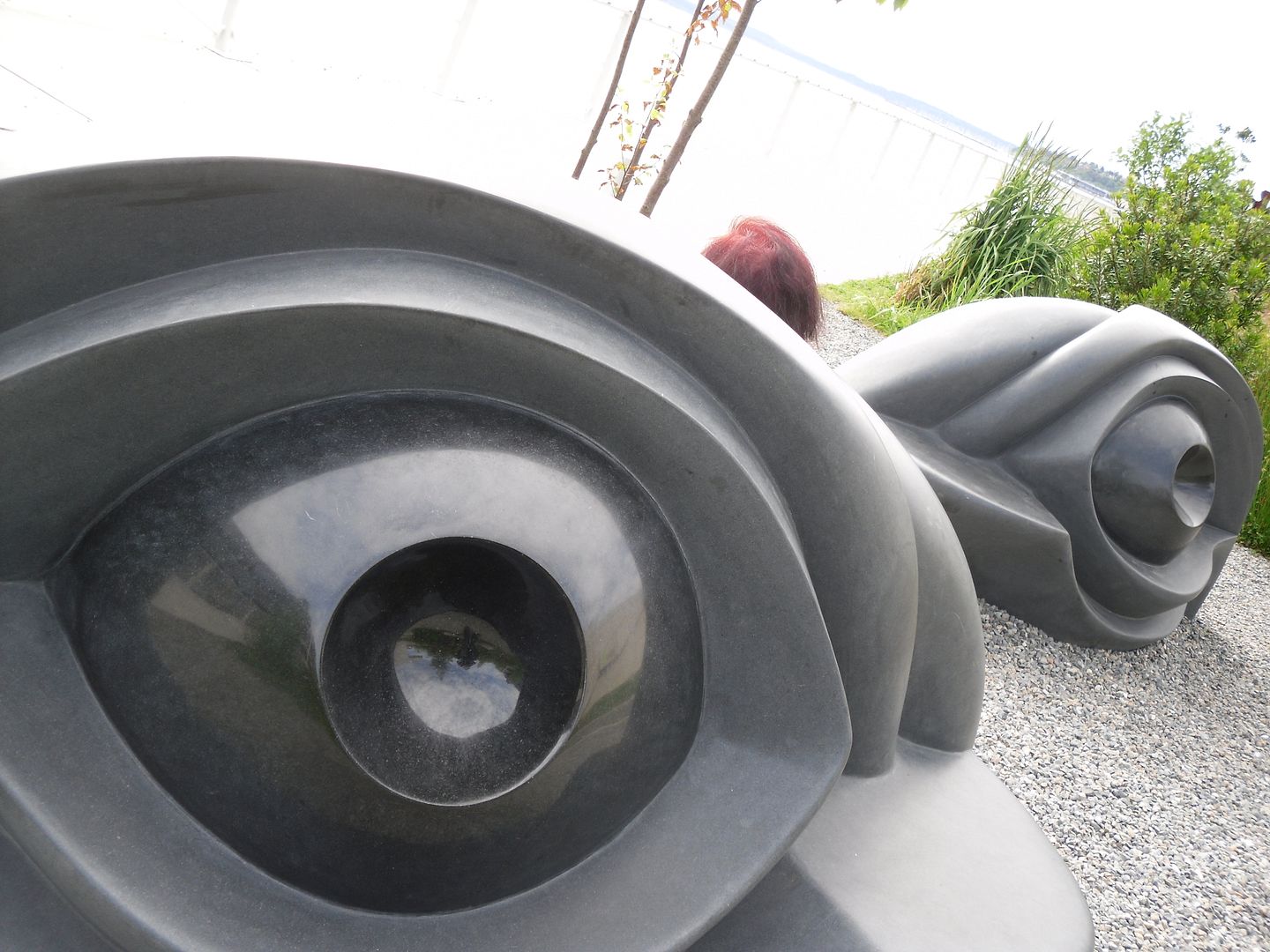 San Francisco, alas, I did not have time to explore it, but I have done so previously (but, still). This time, however, in my wanderings through the park, I found this odd squatting lion statue, taking the attitude of the feral cats in my garden (ankle deep in feral cat poo as it is). It's an odd pose, for a bronze. I'm just sayin'. And, in keeping with the San Francisco theme, a rather brotherly statue that I think was in honour of Miguel de Cervantes Saavedra, but I could be wrong, I was huffing lost at the time.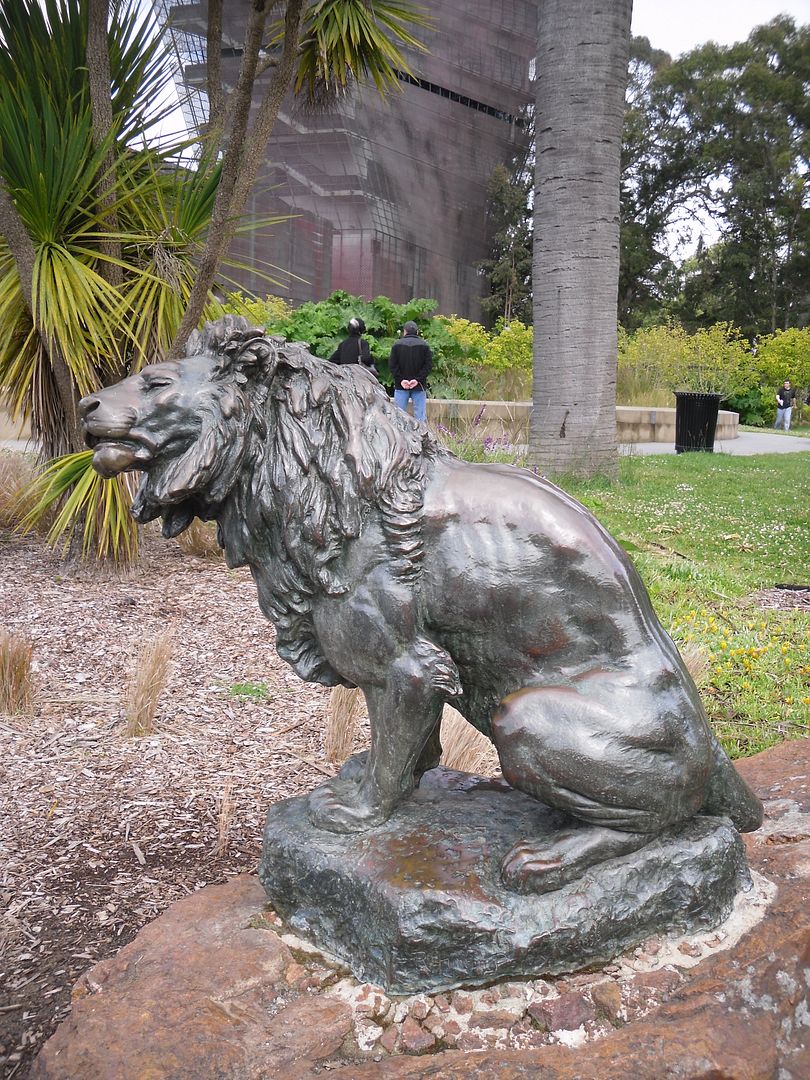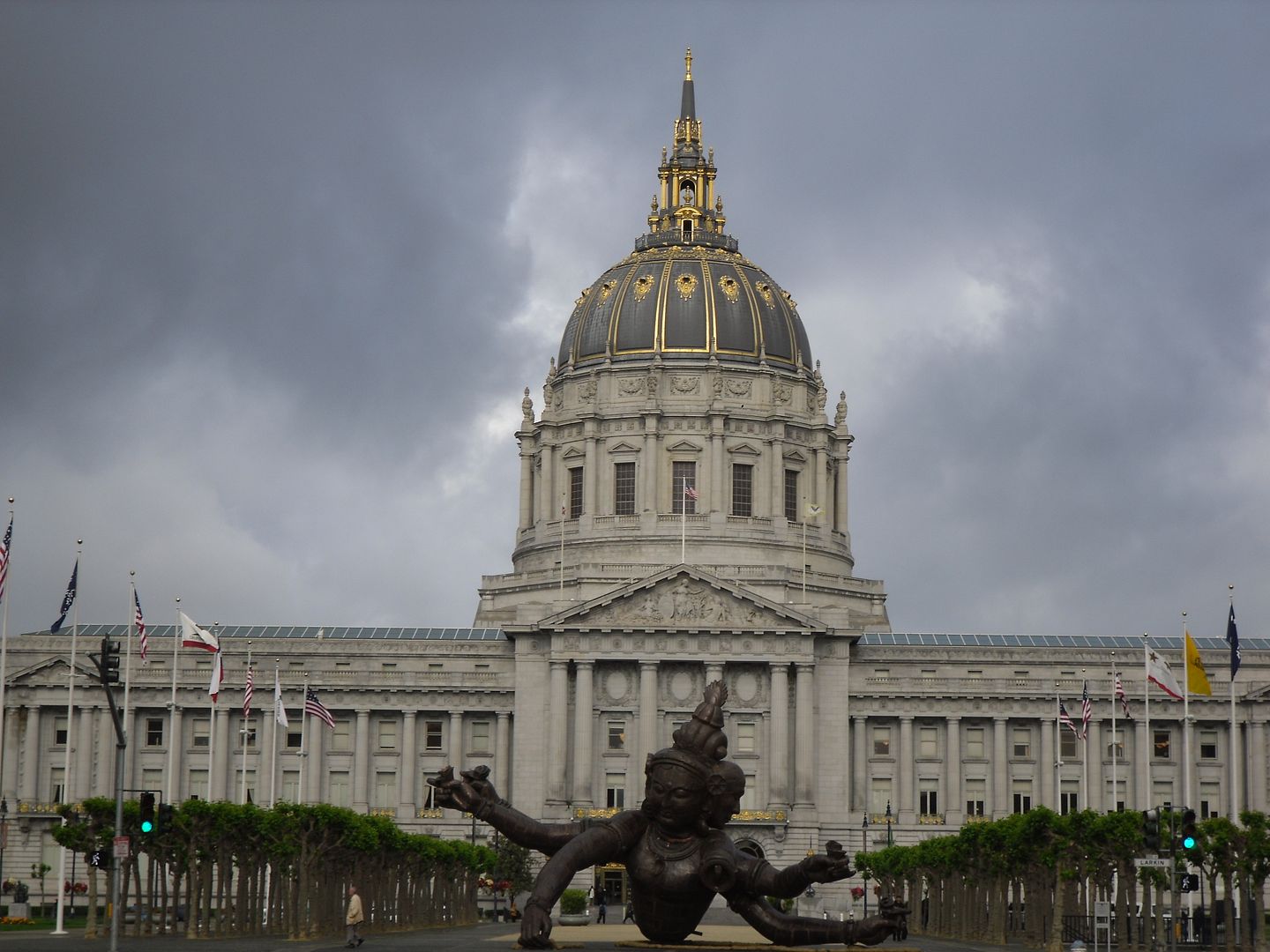 That's about it. This space for random landmark-y pics...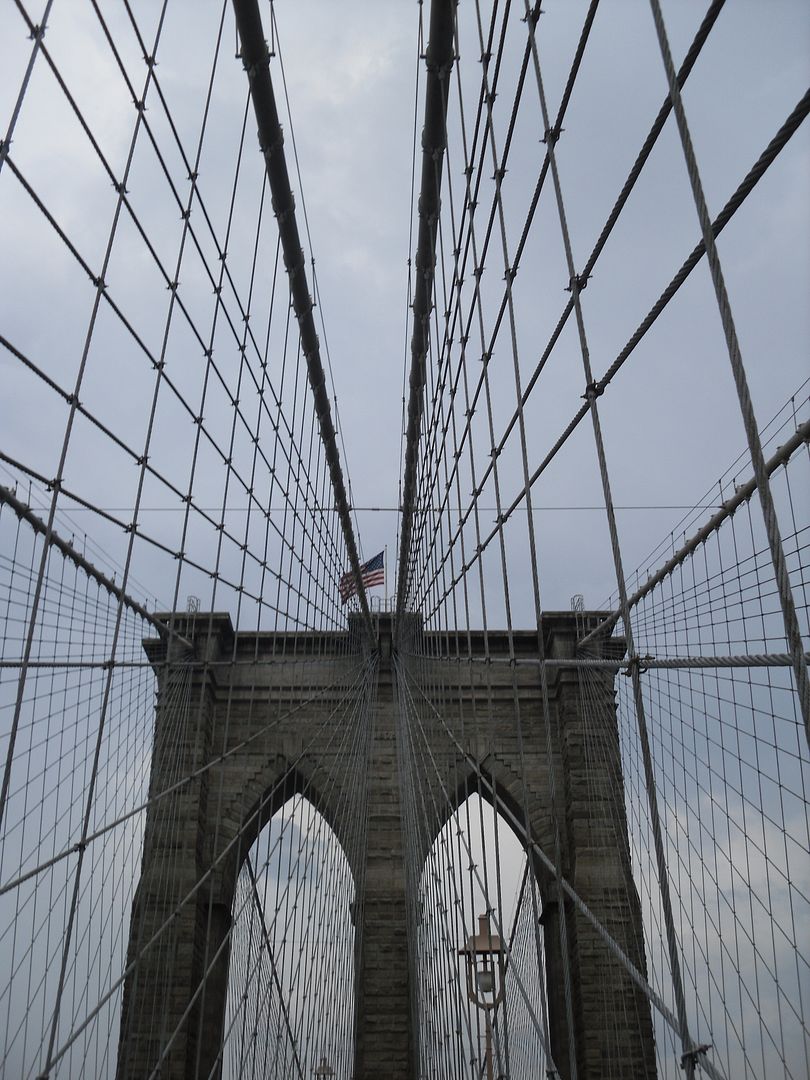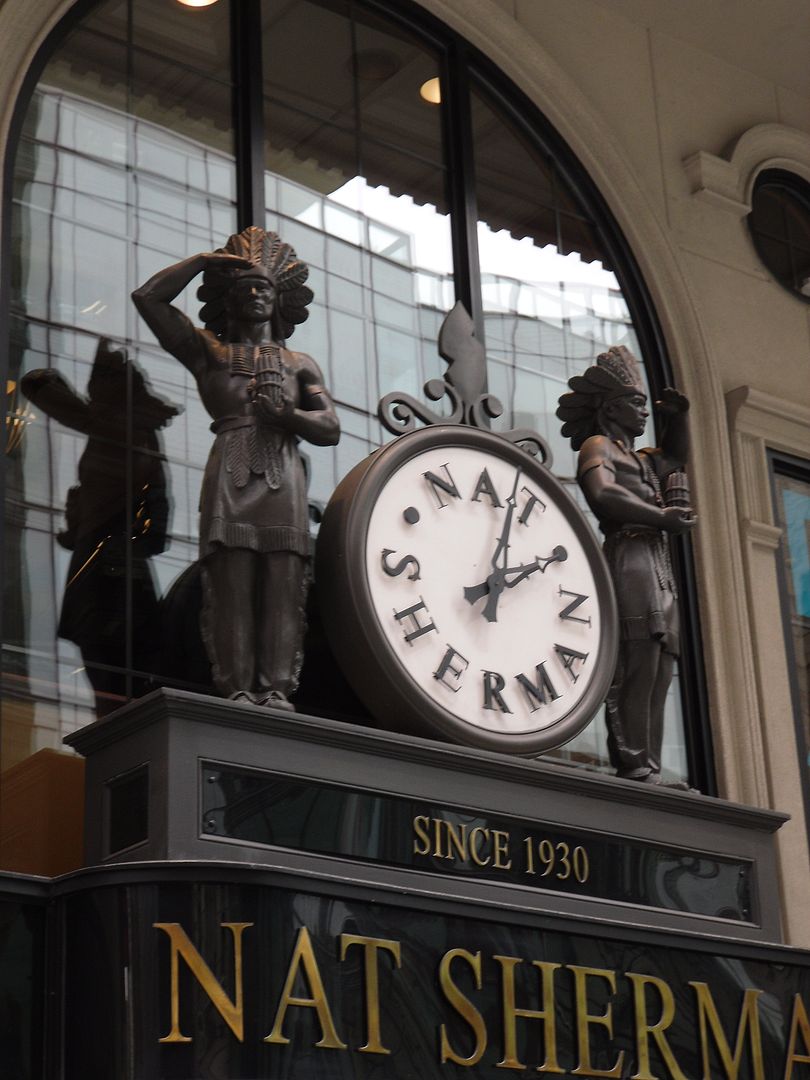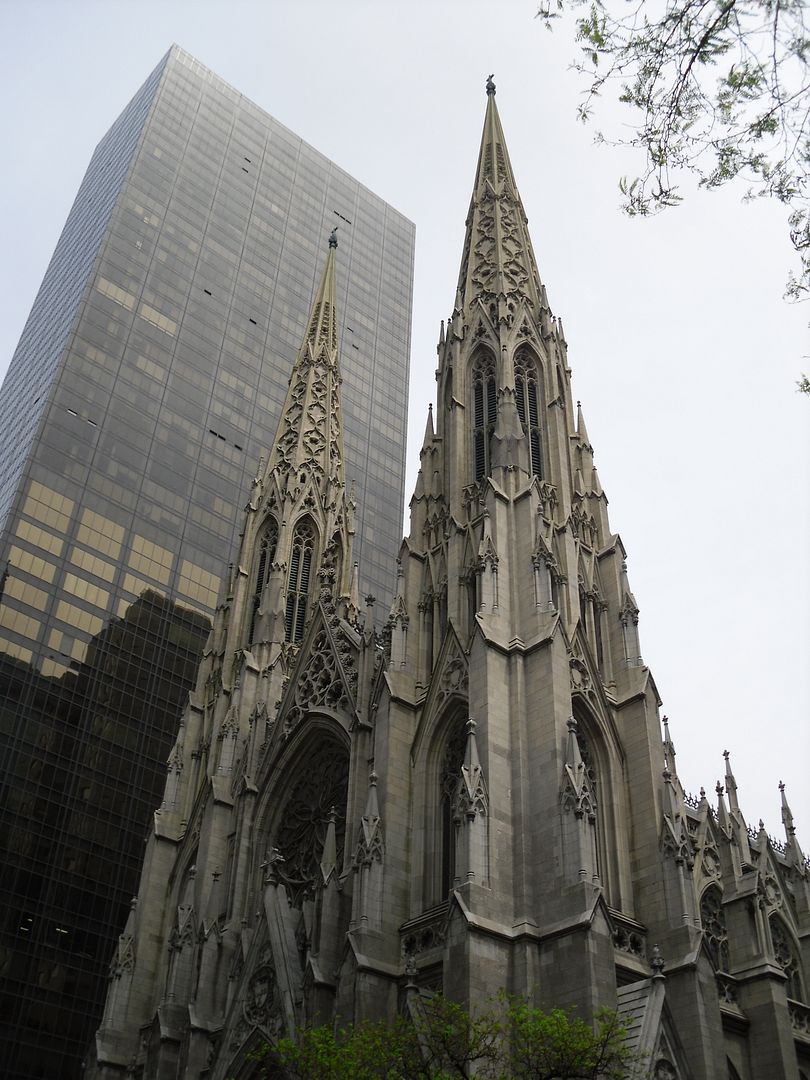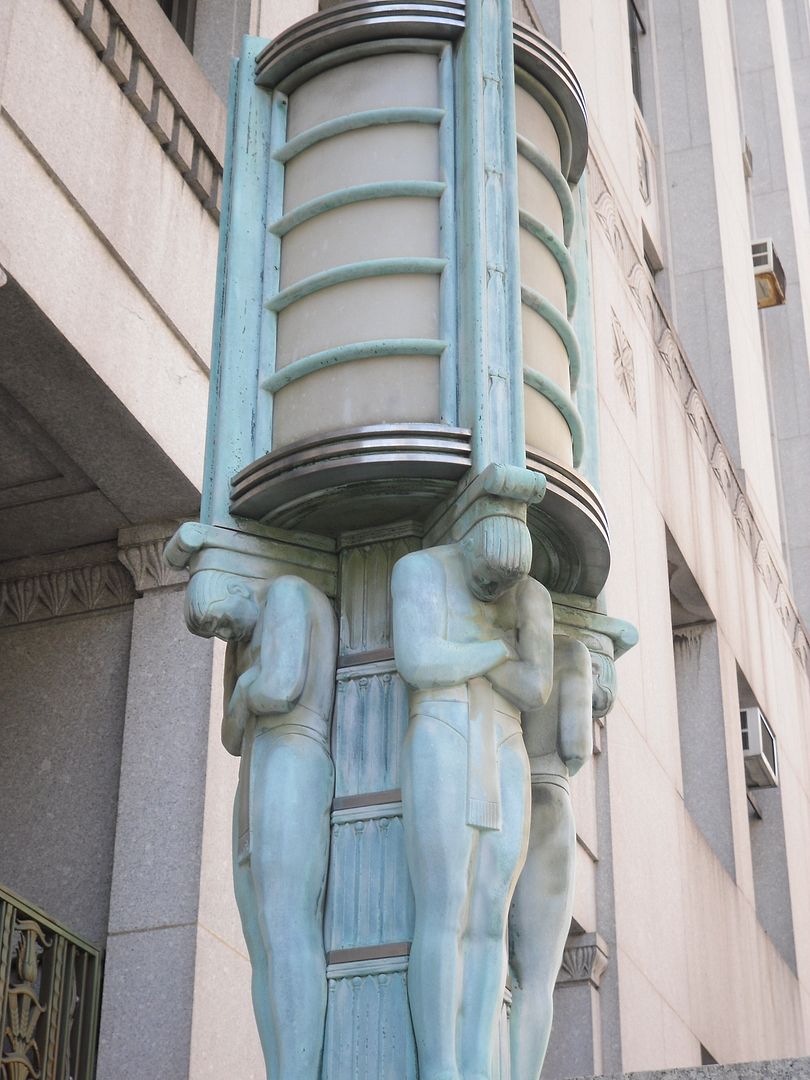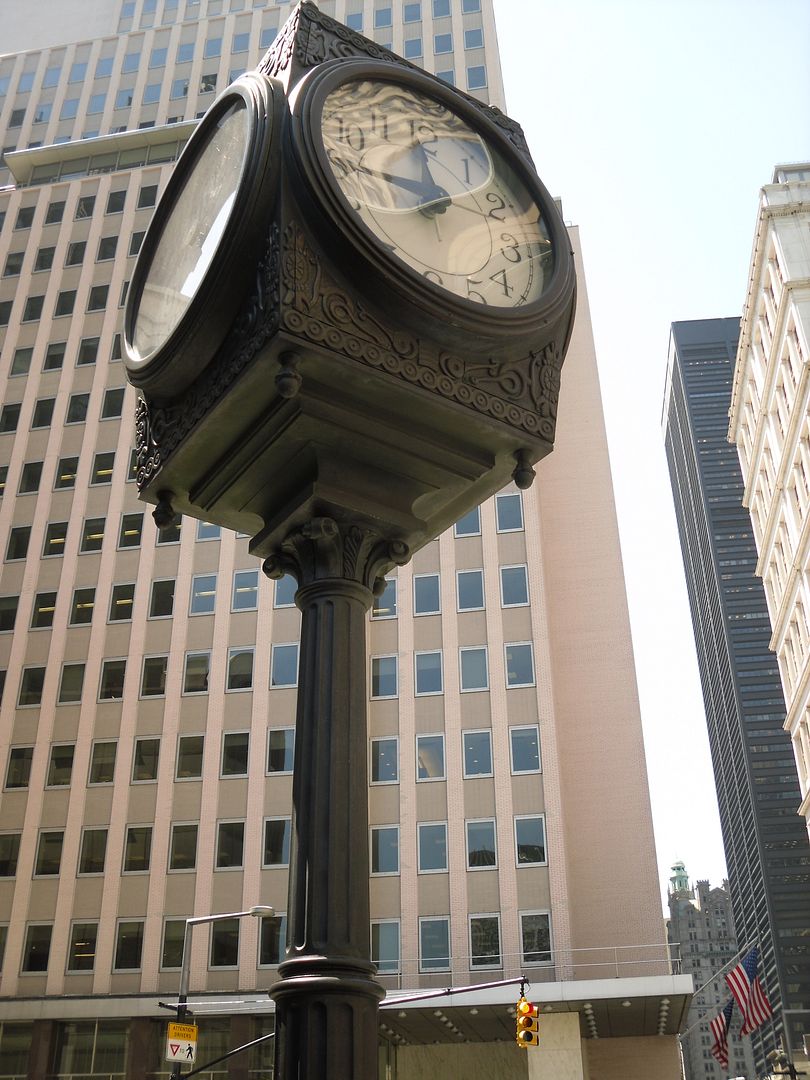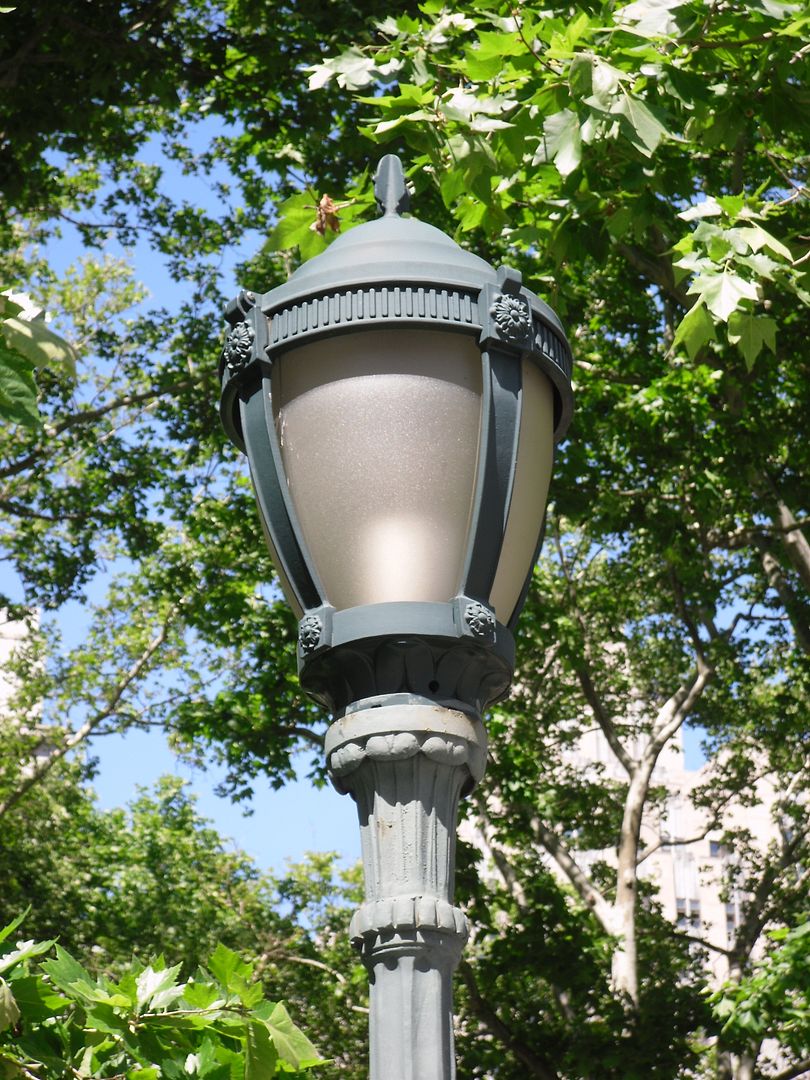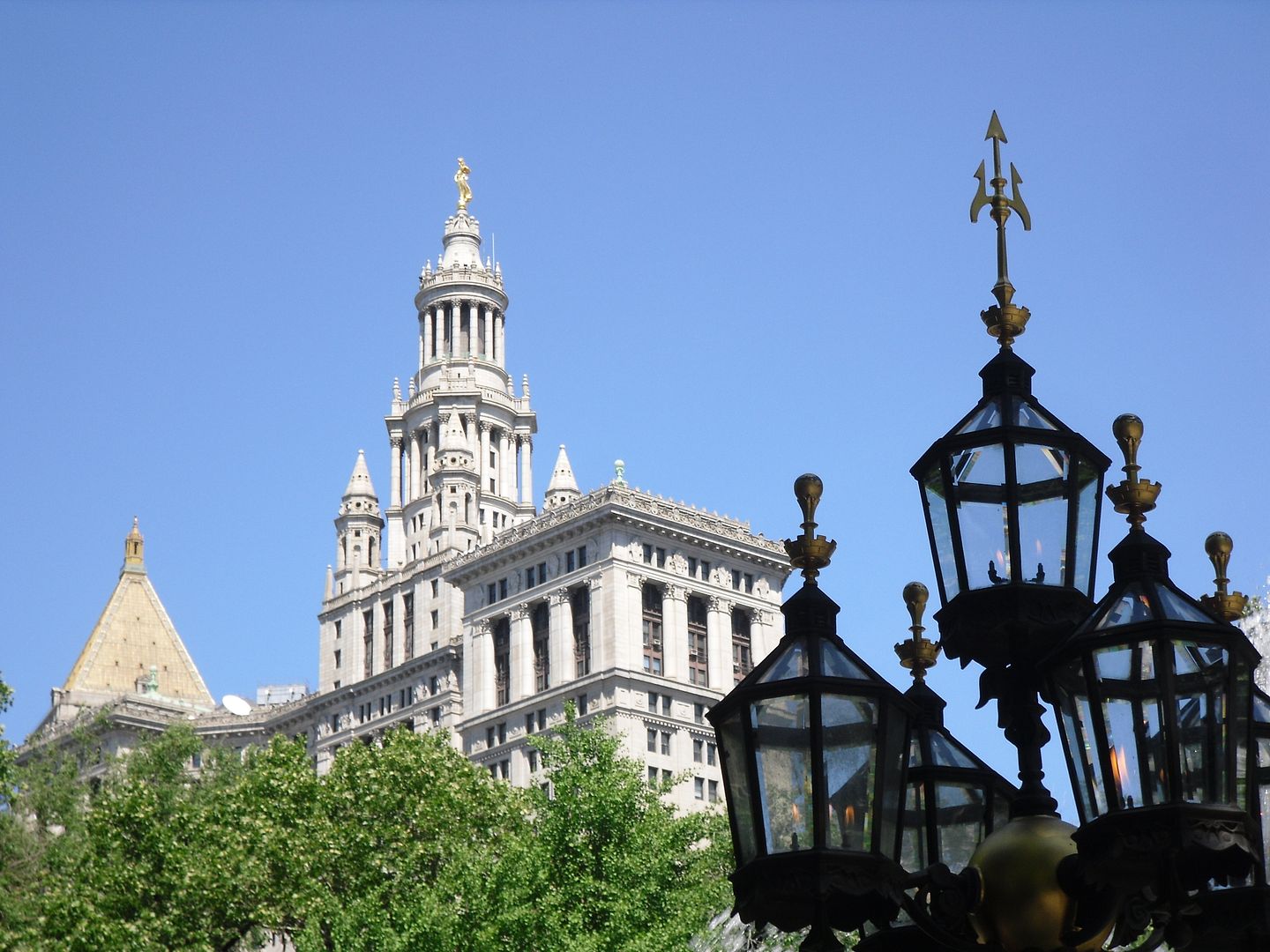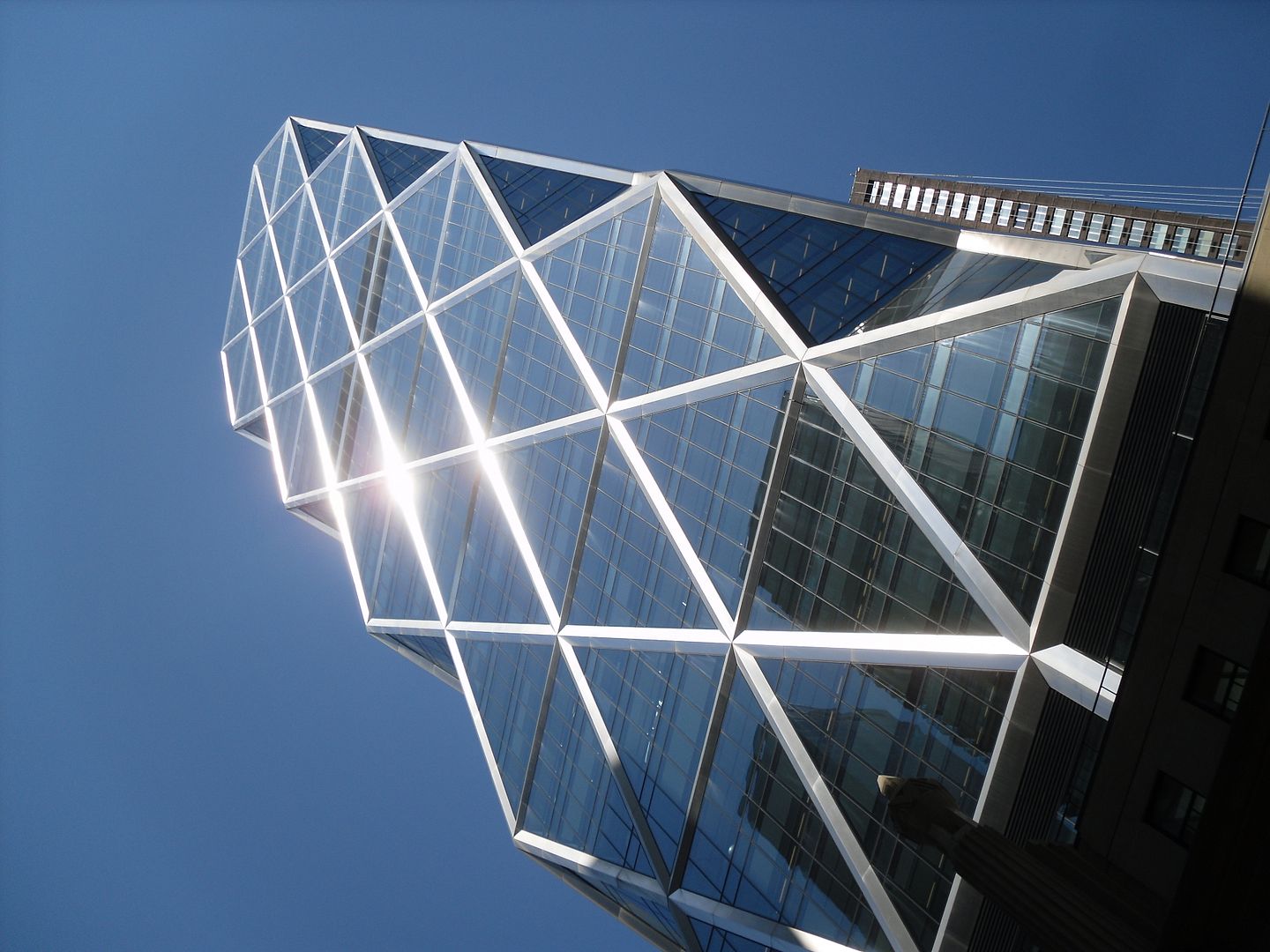 Sydney shivers through cold morning as mercury dips
http://www.smh.com.au/environment/sydney-shivers-through-cold-morning-as-mercury-dips-20100629-zg83.html

The Writers Making "Characters Welcome" at USA Network
http://www.wga.org/writtenby/writtenbysub.aspx?id=4158

White Collar's Matthew Bomer is 'Nothing Special'
http://haveuheard.net/white-collars-matthew-bomer-is-nothing-special/