Well, that was cool. We decided that we just had to dine at The Summit, an old 60s revolving resturant, and I know that one should never dine at a resturant that either revolves or foats, but it was fun, and food was fine. To be honest, I was thinking, okay, a restaurant that revolves, the height of sophistication for the 60s (smirk), but yeah, I get it, it was fun. Really fun. And we got a window seat (whoo!), and we watched a violent evening storm, a blobby sunset that looked like something out of some 70s tv show I watched as a kid and then all the city lights came on as we slowly turned, turned, turned. And the resturant - whoo! Groovy, baby.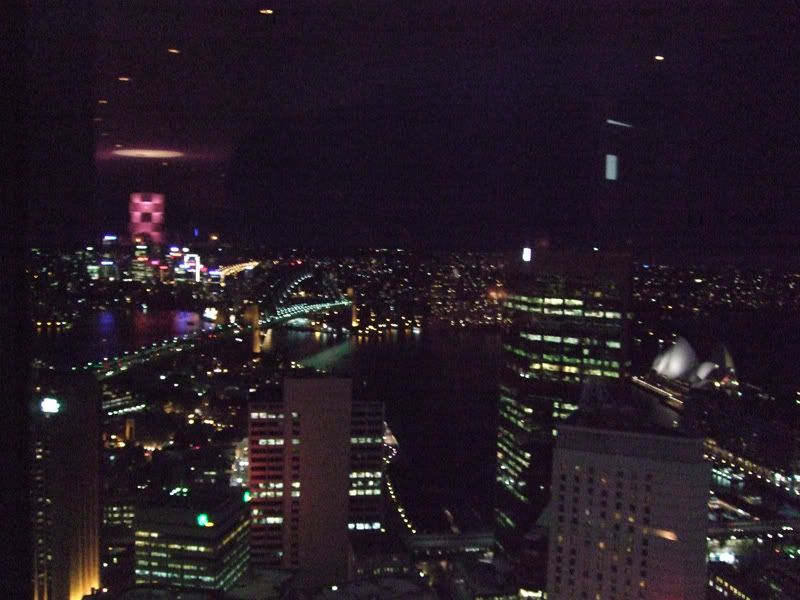 View from the Summit, taken in shakeycam.

Okay, I have to admit, we decided on the sudden Summiting because we were watching On Her Majesty's Secret Service on telly, as the main action is filmed upon a revolving rsturant, and the Summit does not disapoint: lairy red carpets, while plastic modular seats, crimson lighting and Bond coctails to order. Perfection. You'll have to go play the theme to On Her Majesty's Secret Service to appreciate the vibe. Hee. So much fun. Next time I'm wearing my circa 1970 evening dress.

The only sad thing was we had to leave too soon (though I think they were expecting a second sitting given how little time elapsed between courses) because we were both knackered from having got up at 3.30am (AEST) to watch the inaugeration. That was cool. I had to run for the bus (in the stupid strappy shoes of pain) because I stayed to watch Mr Bush disappear over the horizon. That was...satisfying.

Now if Mr Obama can just stick to the script, well, maybe there's some hope for us all (mind you we had such high hopes for Kev and he's totally dropped the ball on emissions and federal bailouts, imho). I can't help but temper my enthusiasm, being a natural pessimist, but it was such a speech. Damn, you voted in a guy who can string two words together. Change already.

Meanwhile, missed most of Maverick this week (grizzle), but I did get home in time for Rex last night. I like Morini, yet another put upon Sgt (last night his morning coffee was consfiscated by his grouchy superior).

Other than that? Work has been dire, it's been very hot and I can't remember the last time I had a proper sleep.

I would normally be embarrassed by the amount of tv we've been watching lately, but it's inspired some great little adventures: the trip to the Paragon cafe after watching Brideshead, the trip to Leura after watching the Thief of Baghdad (there was a secret garden) and the Summit after a Bond film. Bless my fannish heart, but it's fun.

Meanwhile, finally found the doovalacky for the thingamabob, so here are some rather rubbish pics of the UK. Please bear in mind I was so wobbly with flu I couldn't carry my SLR about and I don't think the new wee camera takes pics 1/70 as good, but never mind (I know, a poor workman, etc, but still).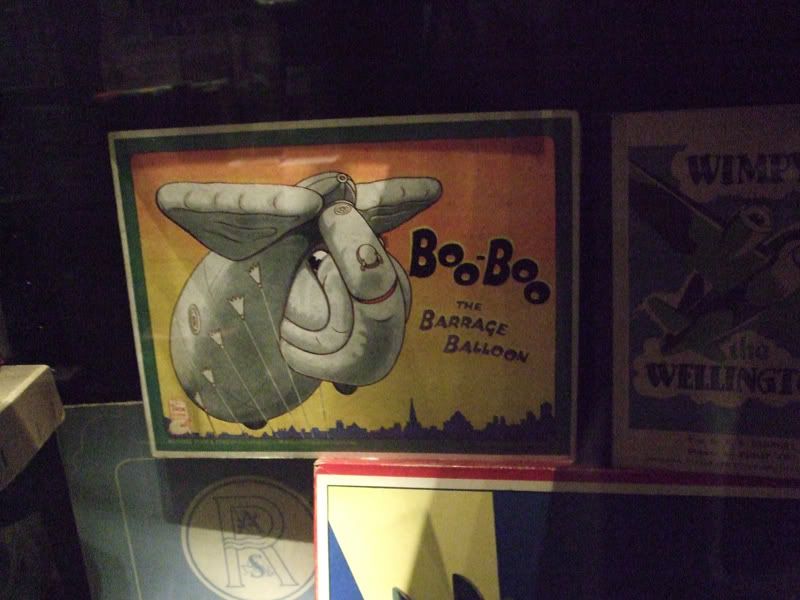 Everytime I think of Bobo I don't know whether to laugh ot cry. I mean, it's cute, but anything to do with kiddies and war is a heartbreaker. This is from the most excellent and fabulous Museum of Brands and Advertising. You simply must visit this museum. It's the grinchiest.



See? Thunderbirds are go!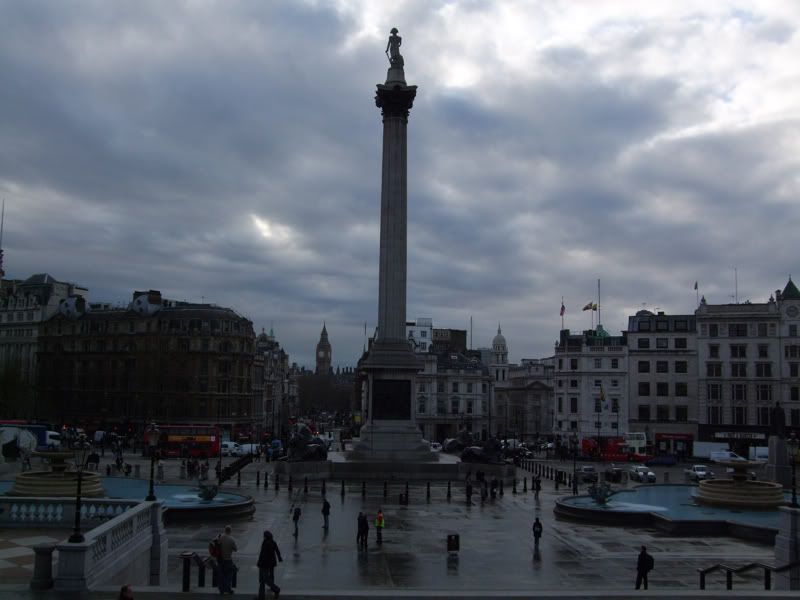 Nelson's column (ooo er) from the National Gallery (loved the Renaissance faces exhibition, btw).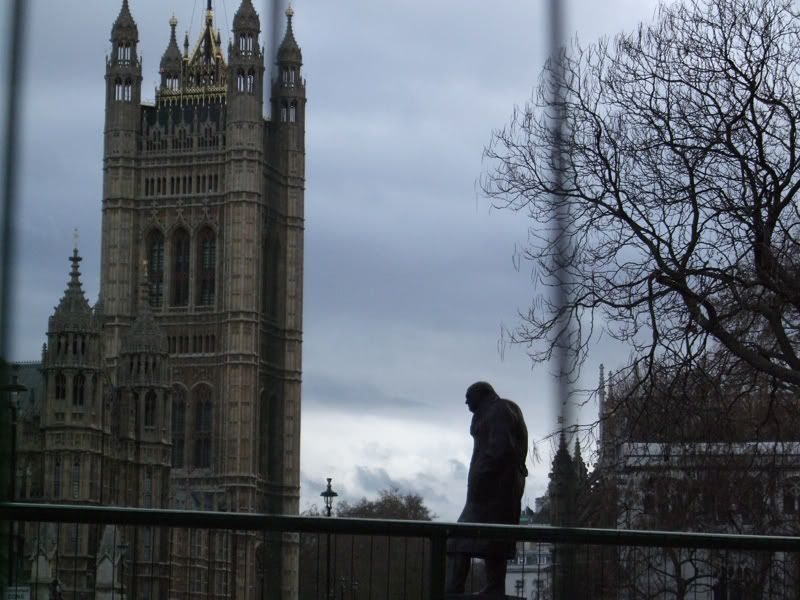 Freedoms worth fighting for: caged Winston, Westminster.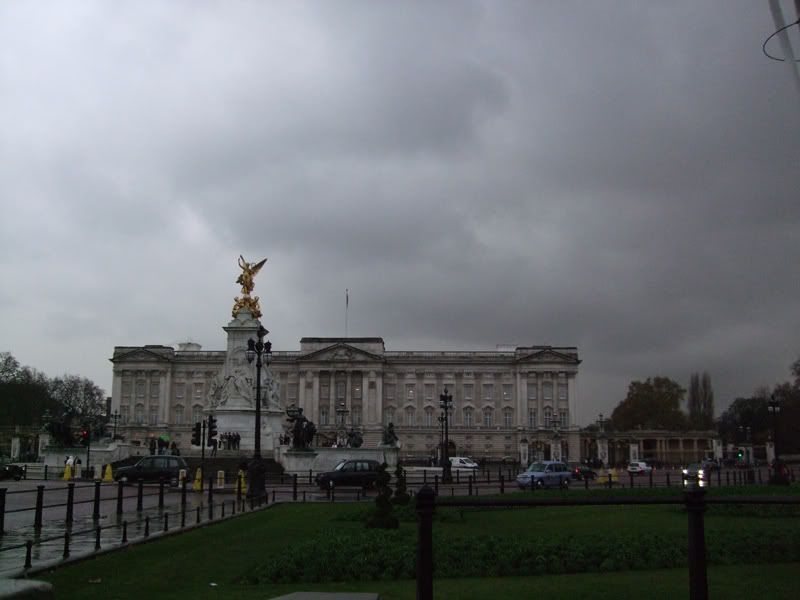 As you can see, I was enjoying some smashing English weather.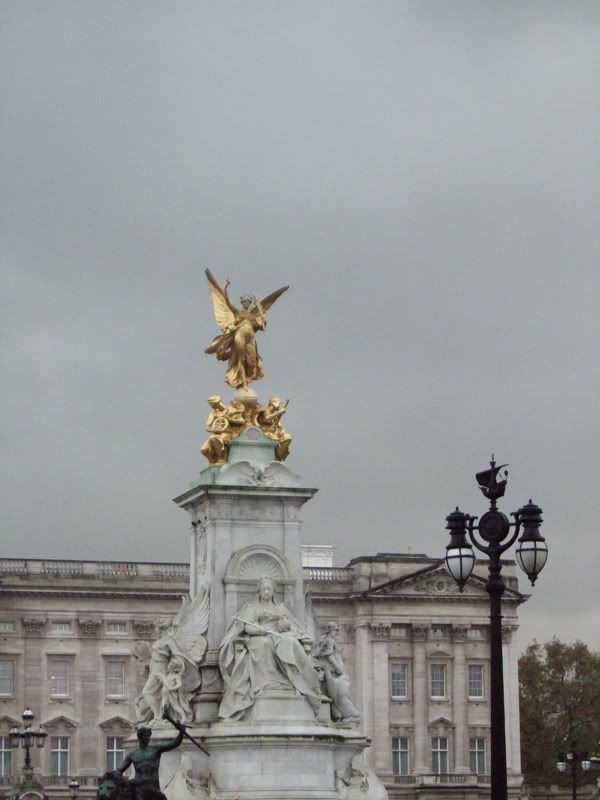 Random touristy naff pic.

That's it. More to come if my beloved old Fuji is still speaking to me after our grand down out in Oxford. btw, being sarcastic about the grand day out. It was shockingly awful, -6C and sleety.

PM Update: Work got too much (it has been far worse lately) so I popped across to the park, the very park I used to miss so much but now barely see. Oh sure, they don't actually chain me to my desk, but giving me something at 12:30 and telling me they want it done by the time they get bac from lunch, well it's the same deal, ain't it. So I finally had a break, and I'm not having a post park cuppa, but already I can feel myself coiling up again. There were some kids swimming in the reflective pool at the war memorial. Disrespect aside, it's not something I'd do, but they didn't look the type to have ever have seen a drop of water under a microscope. Still, I envy their joie de vivre, and it is damn hot. Which is why, despite the insane workload, I'm trying to do sneaky posts now, because 40C and thunderstorms are no friend to an aging laptop.

Scary Just Got Sexy
http://community.livejournal.com/rightclickdrool/642939.html

Veronica Mars to get movie makeover?
http://uk.news.yahoo.com/1/20090119/ten-veronica-mars-to-get-movie-makeover-c60bd6d.html

Julian Jones
http://www.bbc.co.uk/writersroom/insight/julian_jones.shtml

New "Supernatural" Stills: 4x14 "Sex And Violence"
http://community.livejournal.com/ohnotheydidnt/31547366.html

4x12 "Chriss Angel is a Douchebag"
http://photos.supernaturalhunters.net/thumbnails.php?album=317

Review: 'My Bloody Valentine 3-D'
http://www.latimes.com/entertainment/news/movies/la-et-mybloodyvalentine17-2009jan17,0,1617827.story

SPN
http://community.livejournal.com/dean_sam/7097673.html
http://community.livejournal.com/supernatural_tv/1770078.html
http://community.livejournal.com/supernatural_tv/1774384.html

Actress Billie Piper stars in 'Secret Diary of a Call Girl'
http://www.fresnobee.com/entertainment/tv-radio/story/1136046.html

Billie Piper: Being mum is such hard work
http://www.mirror.co.uk/celebs/news/2009/01/20/billie-piper-being-mum-is-such-hard-work-115875-21055437/

She Rents Herself to Buy the Good Things in Life
http://www.nytimes.com/2009/01/17/arts/television/17diar.html?ref=television

Lost in Space Robot star May dies
http://news.bbc.co.uk/2/hi/entertainment/7837096.stm

Who is The Stig? Top Gear's The Stig identified
http://www.telegraph.co.uk/culture/tvandradio/4285245/Who-is-The-Stig-Top-Gears-The-Stig-identified.html

Former NASCAR driver revealed as Top Gear's The Stig
http://www.news.com.au/heraldsun/story/0,21985,24937013-661,00.html?referrer=email

Hugh Jackman blogs to explain X Men Wolverine delay, re-shooting
http://www.news.com.au/couriermail/story/0,23739,24937012-5012980,00.html?referrer=email

Vita Lögner photoshoots picspam
http://community.livejournal.com/alex_skarsgard/26001.html

President Obama's inauguration
http://www.theage.com.au/interactive/2009/world/obama-inauguration-address/index.html

Wednesday, January 21, 2009.
http://www.smh.com.au/ffximage/2009/01/20/210109_cartoon_moir_gallery__600x343,0.jpg

Why hungry women can't say 'no'
http://www.news.com.au/couriermail/story/0,23739,24942025-23272,00.html?referrer=email

Transcript: Barack Obama's inauguration speech
http://au.news.yahoo.com/a/-/latest/5272554/transcript-barack-obamas-inauguration-speech/

New take on Sid, Nancy and a murder mystery
http://www.smh.com.au/news/entertainment/music/new-take-on-sid-nancy-and-a-murder-mystery/2009/01/20/1232213643795.html

Heath Ledger | Life and times of the Australian actor
http://www.news.com.au/heraldsun/indepth/section/0,,5015809,00.html?referrer=email

"Burn Notice" on USA is a Thursday TV pick
http://seattletimes.nwsource.com/html/television/2008655976_ztv22briefs.html

Supernatural: TVGuide.com Readers' Questions Answered!
http://www.tvguide.com/News/Supernatural-Questions-Answered-1001976.aspx

Obama goes from 'Xbox to Atari' (Word to the firewalling)
http://www.smh.com.au/news/technology/obama-goes-from-xbox-to-atari/2009/01/23/1232471557573.html