You know, it took a week for this quote in the Radio Times from young Mr Fox re young Mr Hathaway (it's old, I was a'googling) to sink in:
"The writers have kept reinforcing the idea that he's good at everything."

Mary Sue alert! Mary Sue alert!

Fortunately, the lad goes on to say: "Well, anyone I know who's truly good at stuff tends to be self-effacing."

Which means hopefully he's a good enough actor not to make it really, really annoying, like some other tv characters I coulld very easily point to (nor should fictional James be used as an anthropomorphic sonic screwdriver deus ex machina, as tempting and lazy as that would be, even in jest, which I have been guilty of, a bit).

I'm actually having fun scribbling away for the first time in absolute ages. It's also the first time in ages that I've shared a work in progress with anyone. Previous experience had left me a little well, bruised, shall we say, and I'd forgotten just how much fun it can be to bounce silly ideas around. Because I was stuck, and now I'm not, or at least, far less so that I might have been. And those ideas of my friend's were all totally fic worthy. Hell, I could write little Hathaway vignettes for the next year or so just based on those ideas ranging from the silly to the sublime (with a long wallow in angstville in the middle). What fun.

Of course I've got my triology to labour through first. Not a chore at all (unlike everything else right now), just time consuming. You wouldn't think just a couple of pages would take an entire hour, but sometimes it does (and sadly I'm too time poor to devote more time to the project, which burns, annoys, infuriates and dismays).

I still don't understand why I've suddenly decided to devote my life to writing bad Lewis fic, aside from that afternoon a month ago when I went home early and crawled into bed with the worst headache I've ever had and I thought, yeah, why not and the sky boiled with a massive thunderstorm and the power snapped off. Bit of a dramtic touch, that.

But really, I think I'd been curious to see Lewis (not the least to see young Foxy) for a while, and then I finally saw the last few minutes of eppy 2 (or 3, if you count the pilot) where they're walking along listening to James' ipod and I was thinking how sweet, that Lewis had got himself a boyfriend. That was in Reading, I think (all a bit of a blur now, but I was too busy for tv in London, and in Reading the bus I wanted wasn't running and it was pissing down and the shops/museums were shut, as I recall, resulting in one very dull evening aside from the Hathaway glimpses). By the time I'd got to Oxford I was clutching a list of locations (oh dear).

Ironic how I was deeply into the Lewis research even while I was supposed to be revisiting and mopping up research for other sadly still unfinished fics set in the east midlands. As well as visiting or revisiting locations from favourite books like Dracula and Northanger Abbey. Funny how my 'must sees' in the UK are nearly all literary (even Lewis counts as a literary figure) when in the US it's all 'as seen on tv'. Not that I ever get to the States these days (or can afford to).

The legacy of a bookish childhood devouring British books sent from, well, Britain, by my grandmother, which kind of set the habit of a lifetime. I wish I'd known my grandmother. I only met her the once (my grandfather not at all) and I was too small to appreciate it or understand it. Oh well, she's the reason I ended up an anglophile, which would deeply offend her SNP sensibilities, but there you are.

Well, her and my Dad, who had the tv welded onto the ABC, then and still pretty much BBC lite, though the other channels now buy up stuff (mainly due to the US strikes) and Foxtel is unleashing half a dozen BBC licensed channels, so I'm told (but can I afford them? Knowing me, I'll happily live on instant noodles all week to afford it).

But basically I just have this thing for Laurence Fox. Have had for a long while, and now it's just exploded into fictional travesties.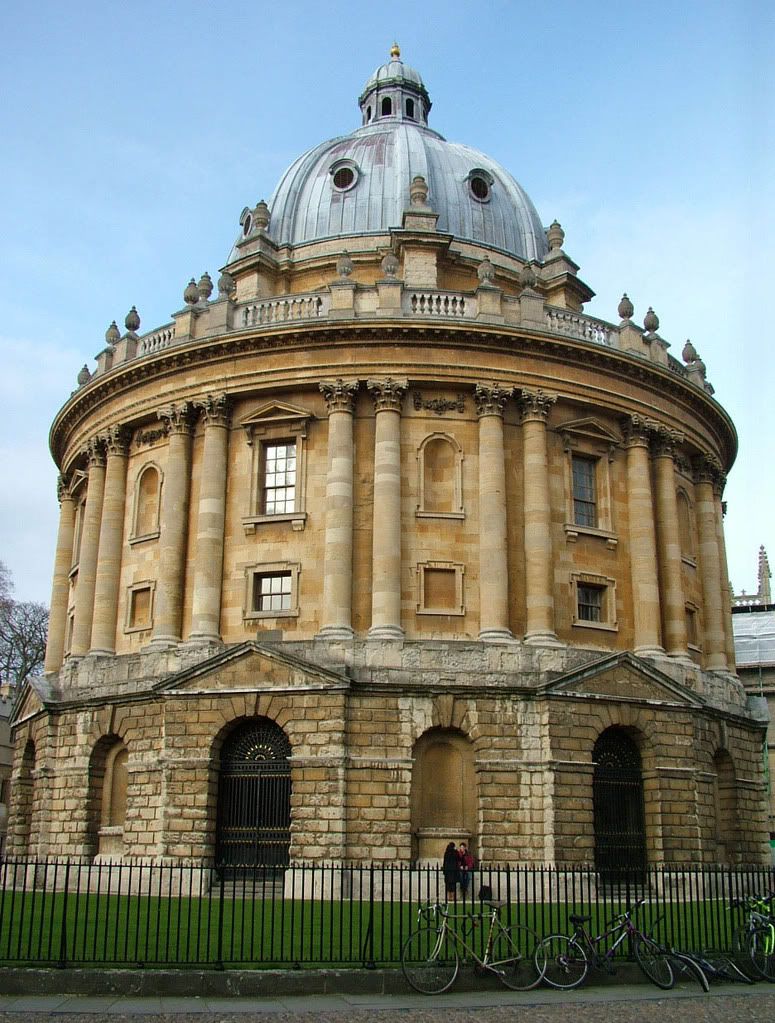 So oft have I invoked thee for my Muse
And found such fair assistance in my verse
As every alien pen hath got my use
And under thee their poesy disperse.
Thine eyes that taught the dumb on high to sing
And heavy ignorance aloft to fly
Have added feathers to the learned's wing
And given grace a double majesty.
Yet be most proud of that which I compile,
Whose influence is thine and born of thee:
In others' works thou dost but mend the style,
And arts with thy sweet graces graced be;
But thou art all my art and dost advance
As high as learning my rude ignorance

Meanwhile, back in reality, it's raining (so no errands), and I'm looking forward to tonight's bit of posh blond totty, ie young Mr Penry-Jones in Spooks.

Oh, and happy fireworks day to all my friends of an American persuasion.

http://www.telegraph.co.uk/motoring/main.jhtml?view=DETAILS&grid=A1YourView&xml=/motoring/2008/06/21/mrmay121.xml
James May: When logos drive you loco

http://news.bbc.co.uk/1/hi/entertainment/7485313.stm
Top Gear rapped for alcohol use

http://www.abc.net.au/news/stories/2008/07/03/2292836.htm
Top Gear's Arctic drink-drive scene 'grossly irresponsible'

http://www.guardian.co.uk/media/2008/jul/03/bbc.television
Television: Top Gear in hot water over G&T on ice

http://community.livejournal.com/ohnotheydidnt/25217611.html
People complain about Top Gear again

http://www.guardian.co.uk/media/2008/jul/02/bbc.television2
Top Gear criticised for showing Clarkson drinking G&T at the wheel

http://www.latimes.com/news/custom/scimedemail/la-sci-ventastega27-2008jun27,0,7980654.story
Fossil of most primitive 4-legged creature found

http://www.nytimes.com/2008/07/02/arts/design/02scul.html?_r=1&th&emc=th&oref=slogin
Renaissance Sculpture Damaged in Fall at Met

http://www.independent.co.uk/news/world/americas/new-york-museum-admits-third-of-its-coptic-art-is-fake-858345.html
New York museum admits third of its Coptic art is fake

http://news.bbc.co.uk/1/hi/sci/tech/7483566.stm
Doubt over date for Brit invasion

http://www.telegraph.co.uk/arts/main.jhtml?xml=/arts/exclusions/doctor-who/doctor-who.xml
Doctor Who - Telegraph

http://www.independent.co.uk/environment/green-living/dambusters-the-protest-that-turned-the-tide-of-global-green-opinion-858343.html
Dambusters: the protest that turned the tide of global green opinion

http://www.telegraph.co.uk/news/2235642/Custard-Cream-is-new-entry-in-Concise-Oxford-English-Dictionary.html
Custard Cream is new entry in Concise Oxford English Dictionary

http://www.timesonline.co.uk/tol/life_and_style/career_and_jobs/article4254888.ece
What not to do when motivating people

http://www.guardian.co.uk/media/2008/jul/03/television.law
Objection: BBC drama is unfair on us, say barristers

http://www.gutenberg.org/etext/1041
http://www.william-shakespeare.info/william-shakespeare-sonnets.htm
Shakespeare's Sonnets by William Shakespeare

http://www.guardian.co.uk/travel/2008/jul/02/uk.wildplaces
10 top wild places on your doorstep

http://blogs.guardian.co.uk/tv/2008/07/is_jonathan_ross_lewd_wit_jus.html
Is Jonathan Ross's lewd wit justified?

http://www.telegraph.co.uk/earth/main.jhtml?xml=/earth/2008/07/03/scijelly103.xml
Sound of jelly wobbling recorded for architects' competition

http://www.telegraph.co.uk/news/newstopics/howaboutthat/2238138/Faceless-figures-cause-a-stir-at-Wimbledon%2C-Harrods-and-Elton-John%27s-ball.html
Faceless figures cause a stir at Wimbledon, Harrods and Elton John's ball

http://www.thisislondon.co.uk/news/article-23504639-details/Hundreds+of+trucks+bring+London+to+a+standstill+as+fuel+protests+hit+the+capital+AGAIN/article.do
Hundreds of trucks bring London to a standstill as fuel protests hit the capital AGAIN

http://en.wikipedia.org/wiki/Category:London_street_gangs
London street gangs

http://www.thisislondon.co.uk/news/article-23506460-details/After+another+stabbing%2C+London+Mayor+Boris+Johnson+warns%3A+DON%27T+get+involved+if+you+see+trouble/article.do
After another stabbing, London Mayor Boris Johnson warns: DON'T get involved if you see trouble

http://www.smh.com.au/news/opinion/crack-annoyance-squad-wanted/2008/07/02/1214950843595.html
Crack annoyance squad wanted

http://www.smh.com.au/news/national/suddenly-people-turn-shirty/2008/07/02/1214950851287.html
Suddenly, people turn shirty

http://www.smh.com.au/news/world/cults-cut-of-clothes/2008/07/03/1214950899436.html
Fundamentalist fashion: Polygamous sect launch clothing line

http://www.smh.com.au/cartoons/
Cartoons

http://www.telegraph.co.uk/news/newstopics/celebritynews/2242265/Tom-Jones-tape-recorded-in-toilet-to-be-auctioned.html?DCMP=EMC-new_04072008
Tom Jones tape recorded in lavatory to be auctioned

http://www.guardian.co.uk/media/2008/jul/02/advertising2
Heinz male kiss ad cleared by watchdog

http://oxford.openguides.org/wiki/?Tesco_(Cowley_Road)
Tesco (Cowley Road)

http://www.telegraph.co.uk/news/uknews/2242066/Innocent-French-students-stabbed-243-times-in-London-flat-murder.html?DCMP=EMC-new_04072008
'Innocent' French students stabbed 243 times in London flat murder

http://www.thewest.com.au/default.aspx?MenuID=77&ContentID=82722
Livestock to get it better than squeezed commuters