This post is mainly for
sleeper_frost, because words just can't do just to the sights on offer in last week's Robin Hood. It's also f-locked because a very dear friend has been sending the episodes from the UK, and they would no doubt be miffed to know that another dear friend just dropped over three more episodes and I have absolutely no willpower. Not when it comes to medieval male bonding, anyways.

Briefly, there's a whole WMD plot which is well, whatever. Much has got himself arrested to get a message into the castle, but to Much's surprise (as he's so unregarded by his "friends"), he's instantly spotted and spared being killed like any other captured outlaw because the Shriff knows that would really piss Robin off. He decides to make Much an earl and give him the lands, etc, Robin originally promised him. I'm not sure whether the Sheriff intended this for his own amusement, to piss Robin off, to use Much against Robin or try and turn Much. All of the above, most probably. I, at least, was relieved to see that, on his own, Much isn't the idiot everyone thinks he is - which is a secret weapon, in a way.

Anyways...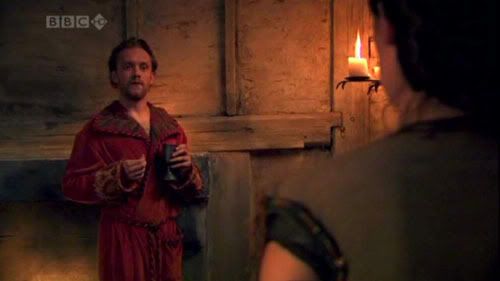 Behold Much's smoking gown. How very Jason King of him.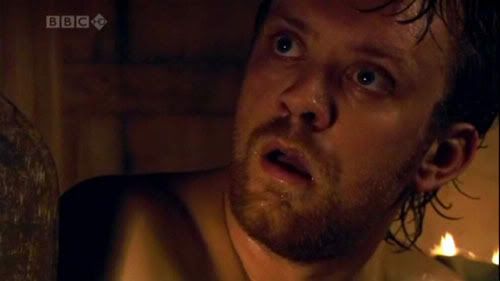 Much is unsure if he's awake or dreaming...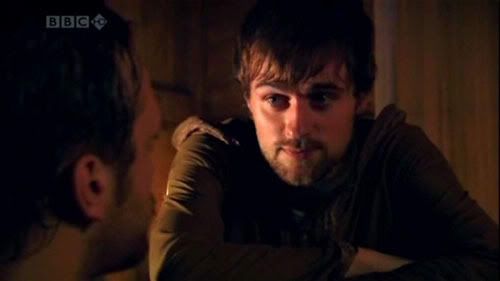 ...as Robin pays him a nocturnal visit while he's all wet and soapy.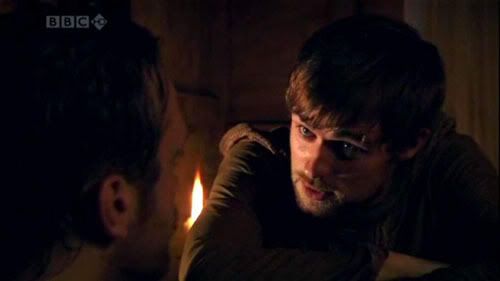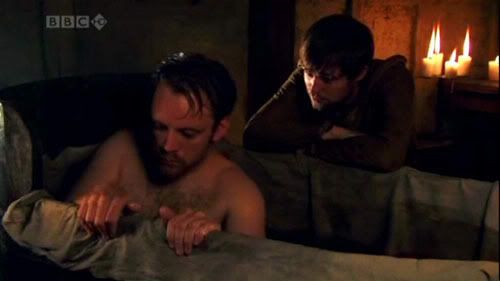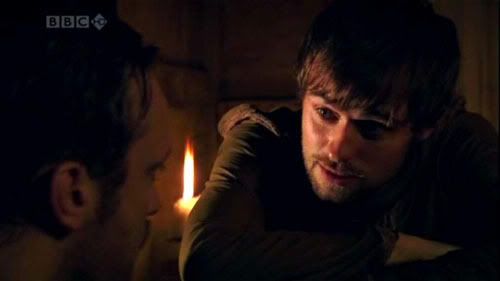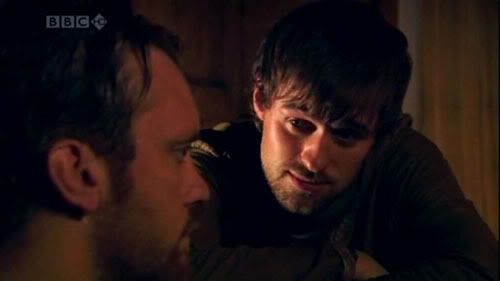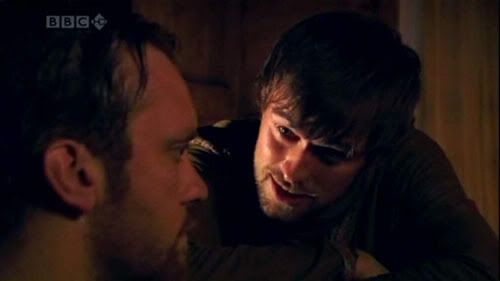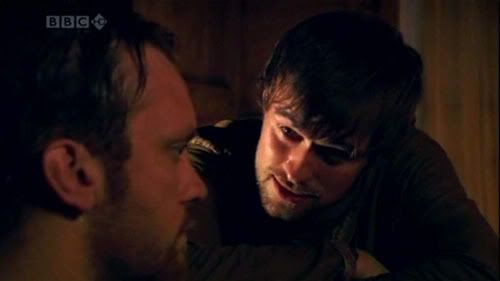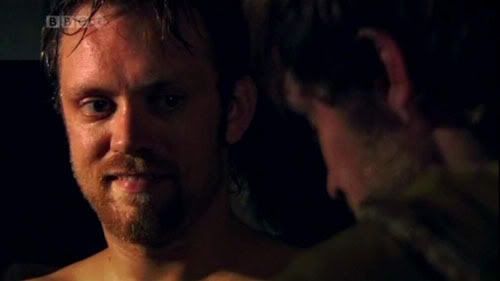 Much just can't resist Robin, well, at any time, but especially when he's being all flirty.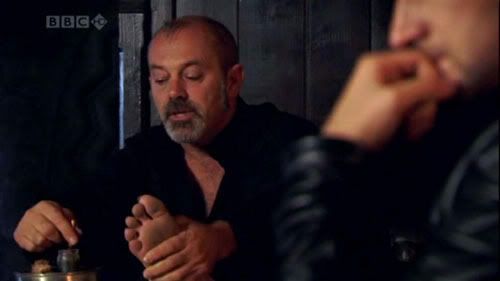 We leave the lads to their bathtime fun, and turn now to the castle. Aside from torturing and killing peasants, the Sheriff's hobbies include painting his toenails. At the table.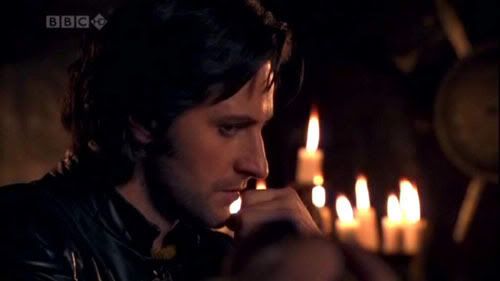 Guy is less than impressed.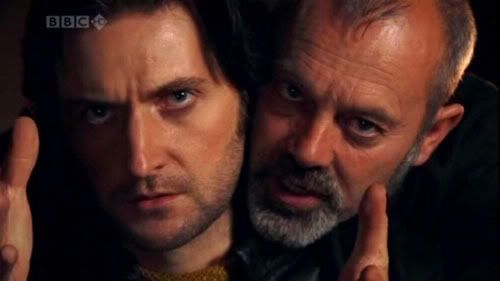 Insert caption here.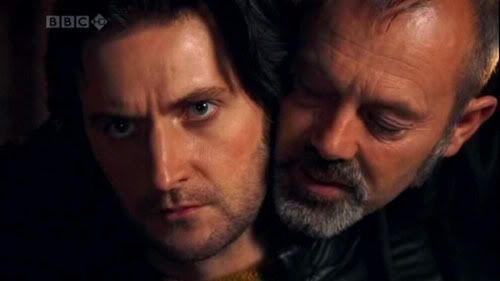 The Sheriff teaches Guy a few lessons about the evils of women, loyalty and beard rash.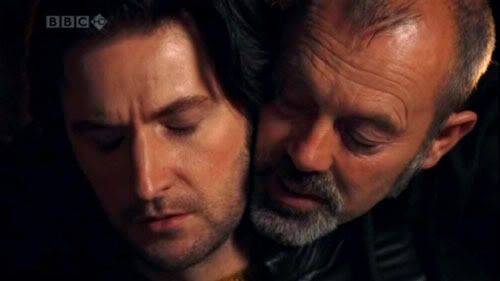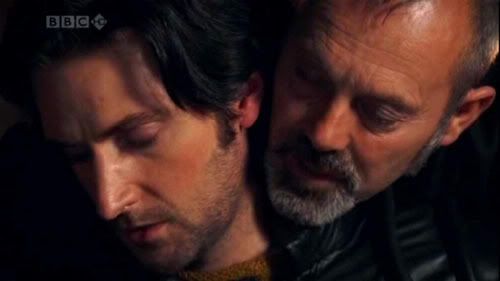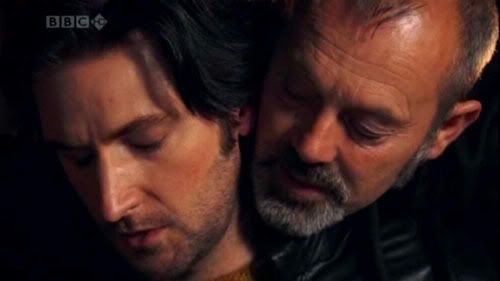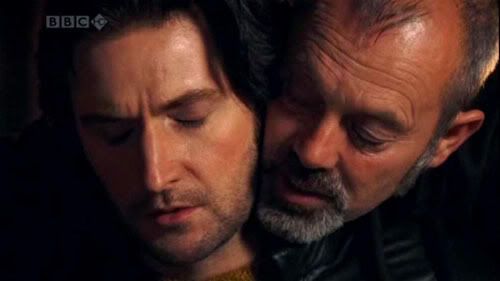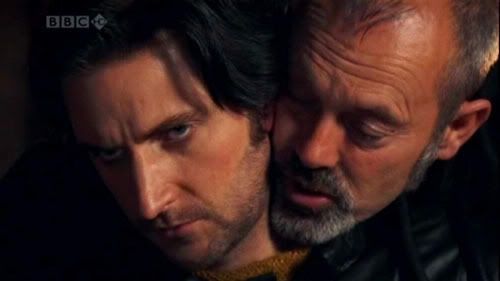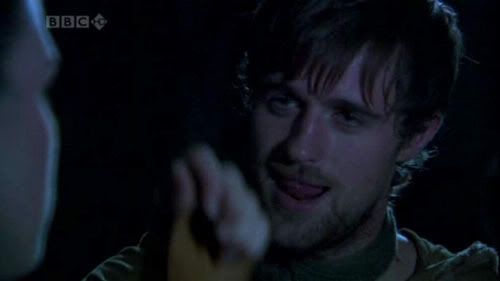 Tongue!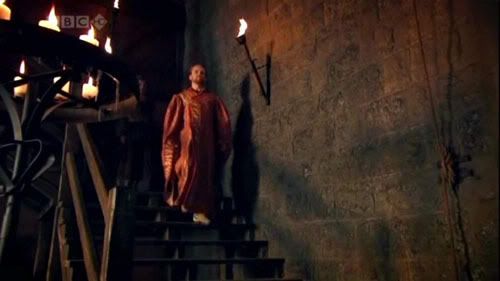 Much, inspired by The Sound of Music, has quickly run up an outfit from the curtains. We can only be glad he hasn't run up an entire wardrobe for the lads from available curtains. Can you imagine, the outlaws skipping through forest, singinging "Doe, a deer, a female deer..."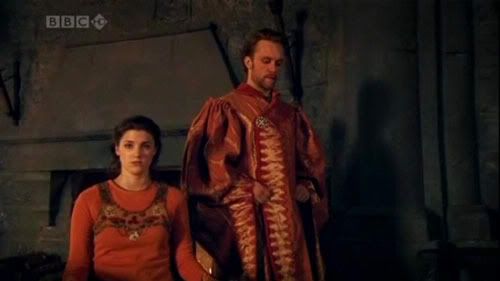 Marian is outraged. She said she was going with the orange.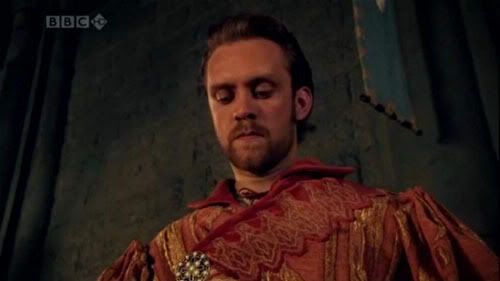 Much begins to think perhaps orange isn't really his colour...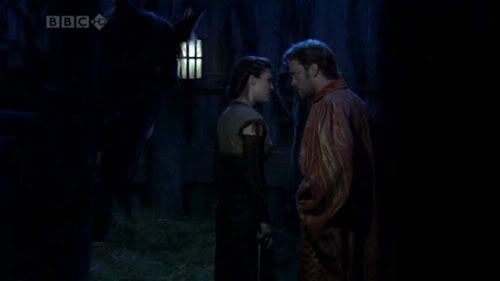 Marian berates Much for the earlier fashion faux paus.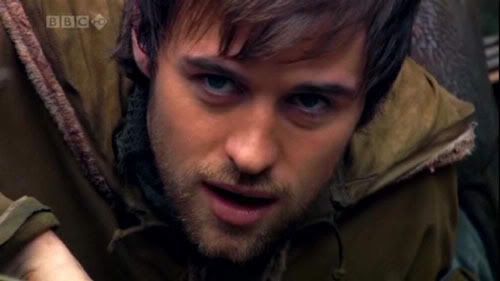 Pretty #1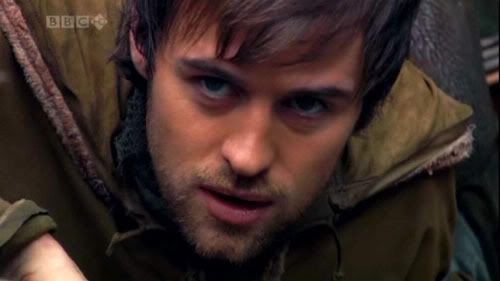 Pretty #2