Enormous plates of food consumed: 1 Celebrity sighting: 1

I can't tell you about what was on tv last night, because I went out. Yes, really.

It all started with a discussion over breadcrumbs on the website, which naturally turned to schnitzels, then a longing to dine at a great schnitzelhaus up at the Cross. So we did. And it was brilliant. Sure, we were sweating in 33C heat like madmen over enormous plates of cheap, good food, but the best bit was the decor, untouched since the 70s. And so very, very 70s. Oh, happy day. And then someone was kind enough to park and old gold car out the front. Magic.

It was just one of those perfect, silly moments. I loved every second.

How much must Sam be secretly loving the 70s? Real food, real portions, and the piano player in the corner doesn't stop when you ask for sugar in your tea. What fun.

I managed to get home in time for the last half hour of Lost anyway, despite the lack of buses. It was promoted as a big surprise episode, but since we're so far behind the States I can't imagine that anyone with a passing interest in Lost hadn't been carelessly and callously spoiled as to who wasn't making it through to the end credits. So it was more of a case of watching to see how, rather than when or who. I wasn't really watching, anyway. It's really lost me, if you'll excuse the pun, and I find it hard to care for a bunch of self absorbed and always angry and always arguing misfits as much as I used to. I think it's the complete lack of humour that has really turned me off. It used to have moments of whimsey, and I find those lacking.

Then I watched a bit of the West Wing, and it is more fun on the ABC, and that was it. No Lakes, I was good and sleepy, having happily gorged myself.

Apparently all I need was a bit of kip and some protein, because, while the day in the life fic has stalled a bit, another darker angst puppy story just went splat on my notepad this morning. It's not finished, but the key/most histrionic scenes are down, and I might as well keep it short and brutal.

It sort of riffs on something I tried to write in a Miracles fic, only it works far better with Sam, and nobody read that other fic anyway. It's mainly inspired by the time, back in the early 90s, when I ended up concussed in a Chinese restaurant at 3am listening to a Cantonese version of Jefferson Airplane's "White Rabbit", without my glasses on because I'd lost one of the screws in deep purple 70s shag pile carpet earlier that day, and immediately walked into a door, hence the concussion, and then the car had broken down, thus only arriving back in the city at 3am. Trippy, trippy, trippy, but I'm drawing on that surreal night to get to where Sam might be in his head.

And if you go chasing rabbits
And you know you're going to fall,
Tell 'em a hookah smoking caterpillar
Has given you the call.

At least it's not as brutal as the dream I had last night where Chris died. I was really, really upset. No Chris deathfics from me then. And when did I become such a Chris fan? Oh, too easy. The tea, bickies, time of death scene. Of course, having Marshall in The Lakes with John does my subconscious no harm, either. Oooh, I'm going to have to watch Clocking Off next, lest Gene get all jealous, because I don't think that'd be pretty.

And, finally, I wonder what on earth was being said here, but it looks like Jake made John Waters blush, oh my: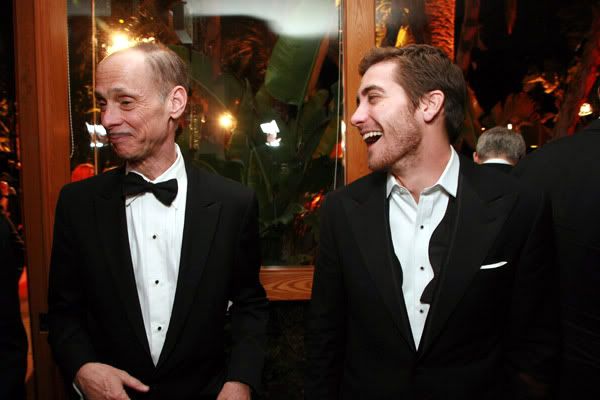 http://www.theage.com.au/news/film/an-artist-for-all-seasons/2006/03/09/1141701617200.html
An artist for all seasons (Viggo)

http://media.smh.com.au/?rid=18252&sy=smh&source=smh.com.au%2F&t=233V8G&ie=1&player=wm7&rate=7985&flash=1
Viggo's latest: violent but thoughtful

http://www.theage.com.au/news/people/sex-pistols-sell-out/2006/03/10/1141701665565.html
Sex Pistols sell out

http://www.theorlandobloomfiles.com/pictures/publicappearances.html
Orlando Bloom (subliminal Simm - there is no escape)

http://media.theage.com.au/?rid=18239&sy=age&source=theage.com.au%2Fentertainment%2Findex.html%3Ffrom%3Dlhsnav&t=70SRIG&ie=1&player=wm7&rate=5266&flash=1
Oscars fashion

http://smh.com.au/news/music/u2-pulls-out-of-tour-in-name-of-love/2006/03/09/1141701632841.html
U2 pulls out of tour in name of love

http://dailytelegraph.news.com.au/story/0,20281,18403940-5001022,00.html
Bono seeks comfort

http://smh.com.au/news/national/brits-ban-bloody-hell-tv-ad/2006/03/09/1141701634136.html
Upholder of British advertising purity washes our mouths out with soap

http://www.smh.com.au/news/national/sydneys-towering-dynamo-dead-at-82/2006/03/09/1141701634121.html
Sydney's towering dynamo dead at 82

http://dailytelegraph.news.com.au/story/0,20281,18377786-5001026,00.html
Miracle man

http://dailytelegraph.news.com.au/story/0,20281,18403093-5001025,00.html
Ledger's lip service

http://blogs.smh.com.au/entertainment/archives/box_office/003759.html
Revealed: the real reasons Crash won best picture at the Oscars

http://uk.news.yahoo.com/09032006/344/kay-plays-straight-doctor.html
Kay plays it straight in Doctor Who

http://www.nytimes.com/2006/03/09/arts/09heff.html?_r=1&th&emc=th&oref=slogin
Yes, an Escape From Stifling Cubicles and a Clueless Boss

http://smh.com.au/news/people/rusty-gets-the-bird-from-sesame-street/2006/03/09/1141701617035.html
Rusty gets the bird from Sesame Street

http://en.wikipedia.org/wiki/Works_influenced_by_Alice_in_Wonderland
Works influenced by Alice in Wonderland

http://www.memorabletv.com/interviews/johnsimm.htm
LIFE ON MARS An Interview With John Simm

http://driving.timesonline.co.uk/article/0,,22750-2045430,00.html
Me and my motors: Philip Glenister

http://www.qvoice.co.uk/qvoiceartistesdetails.asp?id=88
John Simm

http://blogs.guardian.co.uk/organgrinder/2006/01/life_on_mars_goes_into_orbit.html
Life on Mars goes into orbit

http://en.wikipedia.org/wiki/Life_on_Mars_(television)
Life on Mars (television)

http://www.tvscoop.tv/2006/01/review_life_on_.html
Life on Mars

http://www.sfx.co.uk/tv_reviews/life_on_mars
Life on Mars

http://www.moviemistakes.com/tv5447/series1
Life on Mars (2006) - 4 mistakes in series 1

http://icwales.icnetwork.co.uk/0900entertainment/onthebox/tm_objectid=16687696&method=full&siteid=50082&headline=-life-on-mars--set-for-payback-name_page.html
'Life on Mars' set for payback

http://www.tvsquad.com/2006/02/28/life-on-mars-the-end/
Life on Mars: The End?

http://www.celebheights.com/s/John-Simm-3228.html
John Simm's height

http://www.mirror.co.uk/tvandfilm/tvland/tm_column_date=09042005-name_index.html
A FLARE COP, GUV

http://www.020.com/webs/02005/showArticle.cfm?id=409
Life on Mars

http://www.hollywoodreporter.com/thr/reviews/review_display.jsp?vnu_content_id=1001808312
Life on Mars

http://news.scotsman.com/topics.cfm?tid=814&id=228082006
Martian life ain't so hip without music

http://observer.guardian.co.uk/screen/story/0,,1723552,00.html
Hail the Prince of Hearts

http://icwales.icnetwork.co.uk/0100news/features/tm_objectid=16696322&method=full&siteid=50082&headline=we-love----life-on-mars-name_page.html
We love... Life on Mars

http://www.memorabletv.com/features06/lifeonmars.htm
LIFE ON MARS

http://www.abitnice.com/mytwodads/archives/2006/01/happy_new_year_1.html
Life on Mars

http://www.braggs1.fsnet.co.uk/50s/70s/70s.htm
Trapped in the 70s

http://aerialtelly.co.uk/life-on-mars.php
Life on Mars

http://www.manchesteronline.co.uk/entertainment/filmandtv/s/203/203546_life_on_mars_is_creating_stars_on_earth.html
Life On Mars is creating stars on Earth

http://jamesomalley.co.uk/blog/?p=210
Life on Mars

http://www.visimag.com/theworks/a03_display.htm
The Works

http://www.visimag.com/tvzone/t198_display.htm
Tv Zone

http://www.newsandstar.co.uk/unknown/viewarticle.aspx?id=323687
Life on Mars - John Simm

http://www.findarticles.com/p/articles/mi_qn4158/is_20060207/ai_n16046462
The problem with old-fashioned policing

http://www.guardian.co.uk/Columnists/Column/0,,1680483,00.html
There's more to Life on Mars

http://www.looksmartsports.com/p/articles/mi_qn4158/is_20060209/ai_n16066952
American TV networks go in search of 'Life on Mars'

PS. the celeb was Alex Dimitriades.