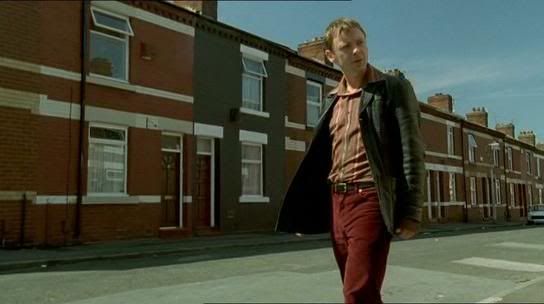 Heh. I'm burning another dvd as a background task and if I flick up the progress screen I can see Sam. Small things amuse very small minds. and I'm easily distracted by shiny things. And I want to lick John Simm all over.

Okay, sorry about that, but I just can't stop squeeing. And no, I haven't seen the last episode yet (it's still trickling down), so no spoilers. But I really do want to lick him, in all sorts of strange places, like the nape of his neck.

Ahem. I should probably be going off for another walk at lunch, then :)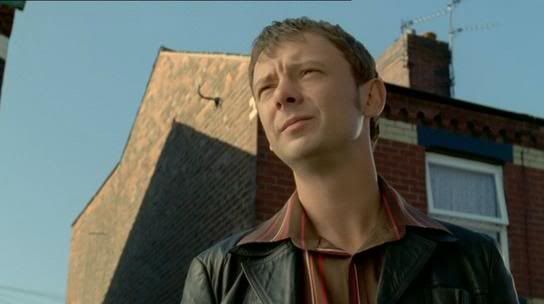 So I went off and walked up to the top of the hill, in the other direction this time, past half a dozen newsagencies in search of Life on Mars. Just magazine articles, but none were forthcoming,alas. I've got some hanging around because I'd not bothered to scan them, but I will, but I wanted some of the mags I know have come out since. There isn't enough scanning going on, and it's often very low res. Sigh. I mean, my scans are lousy so imagine what I consider sub par, though I'm damn grateful for any scrap, such is my obession.

Not just my obssession, mind. Before I went out to lunch, the dvd burn finished and I was testing it when a friend walked past and sprung me, and stopped to squee over Simm in a singlet. And them another colleague came over to watch, and another, and another, and another. Any more and I'd had to have installed tier seating. Heh, Life on Mars, the lunchtime screenings. Such is the pull of this show. I've yet to have someone I've given a disk to not be instantly hooked (even Negative Nelly who insisisted it was no proper 70s show without Rodger Whittaker had to hold her peace after the Rodger Whittaker episode). Those friends who refused, teling me they weren't interested just now, thankyou, as though I was some telemarketer from Mumbai, well, you'll be sorry. You have missed an absolute gem.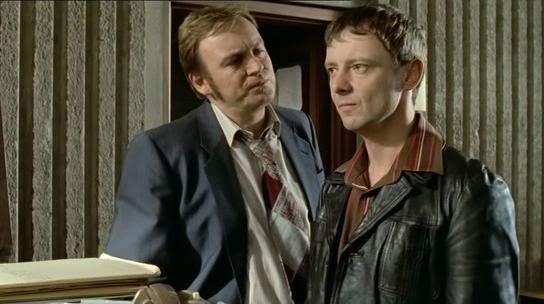 On the way back from my quest, I did find a shop that sold Murano glass for pretty much what it sells for on the main tourist beat in Venice, with small markup, but not the 200% markup elsewhere. They didn't have anything like the pieces I'd lost, alas, or worse, the ones I'd left behind because I was on a very tight budget, but they did have a few pieces I liked. I finally settled on a glass heart. I'd ignored all the hearts, being an embittered old boiler, but this one has a swirl in the middle, like a blackhole, and I figured that's how I feel, so it's mine now. And for just under $50. I feel I can cross that off my list at least.

Now I've just got to get back to work, and try not to think about licking John Simm. I wonder if I dare open my fic back up? Since I'm in the licking mood?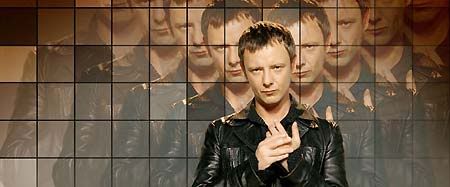 http://www.wireimage.com/GalleryListing.asp?navtyp=gls===171034&Source=blml060228
"A History of Violence" Sydney Premiere

http://www.strangehorizons.com/reviews/2006/02/life_on_m-comments.shtml
Life on Mars

http://www.memorabletv.com/featuresarchive.htm
Memorable TV

http://www.vladeksheybal.com/4598.html
VLADEK SHEYBAL Online

http://www.bbc.co.uk/cult/strange/
http://www.zone-sf.com/strange-tv.html
http://www.televisionheaven.co.uk/strange.htm
http://www.occultebooks.com/resources/reviews/tv_strange.htm
http://www.tv.com/strange/show/9470/episode_guide.html
http://www.memorabletv.com/onthebox/interviews/strangejanuscoyle.htm
http://archive.thisisthenortheast.co.uk/2003/6/2/90115.html
Strange

http://blogs.smh.com.au/samandthecity/archives/2006/02/is_romance_brew.html
Is romance brewing in your office?

http://news.bbc.co.uk/2/hi/science/nature/4756514.stm
Giant squid grabs London audience

http://seattlepi.nwsource.com/tv/261006_weaverobit.html
Dennis Weaver, 1924-2006: TV law enforcer defended environment too

http://seattlepi.nwsource.com/movies/261007_hotpick28.html
This Week's Hot Pick: 'Walk the Line'

http://news.bbc.co.uk/2/hi/science/nature/4748902.stm
'Pompeii of the East' discovered

http://www.bbc.co.uk/drama/features/images/strange_2.jpg
Who

http://www.smh.com.au/news/national/if-a-tree-falls-in-woollahra-/2006/02/28/1141095741169.html
If a tree falls in Woollahra…

http://www.wired.com/wired/archive/14.03/indiadrug_pr.html
A Nation of Guinea Pigs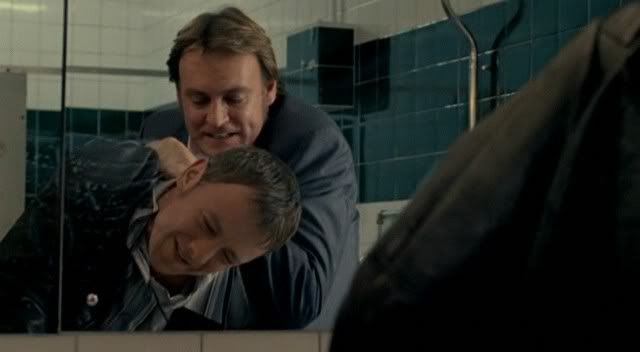 Mirror in the bathroom
please talk free
The door is locked
just you and me.
Can I take you to a restaurant
that's got glass tables
You can watch yourself
while you are eating.