Precious little to report as theatre was cancelled and I bunked off my usual philosophy course. I was tired, it was wettish, and decided to wallow with my box set of
The Hour
instead. Good choice, imho. I love
The Hour
. Think
State of Play
in meticulous 50s drag. Except it's grim London 50s, not sparkling LA 50s. Makes it better, as far as I'm concerned. Also, crushing big time on
Mr Whishaw
.
It was all about the rain. Stood in the rain for about forty minutes or so outside the old State Theatre just to catch the most fleeting of glimpses of
James Bond
. Well, it was the dismal end of a miserable week and it was on the way to the bus stop, anyway, which is on the other side of town (scruffy reprobates from my zone need not bother coming into the city proper, they are neither welcome nor required, apparently those photocopiers fill themselves).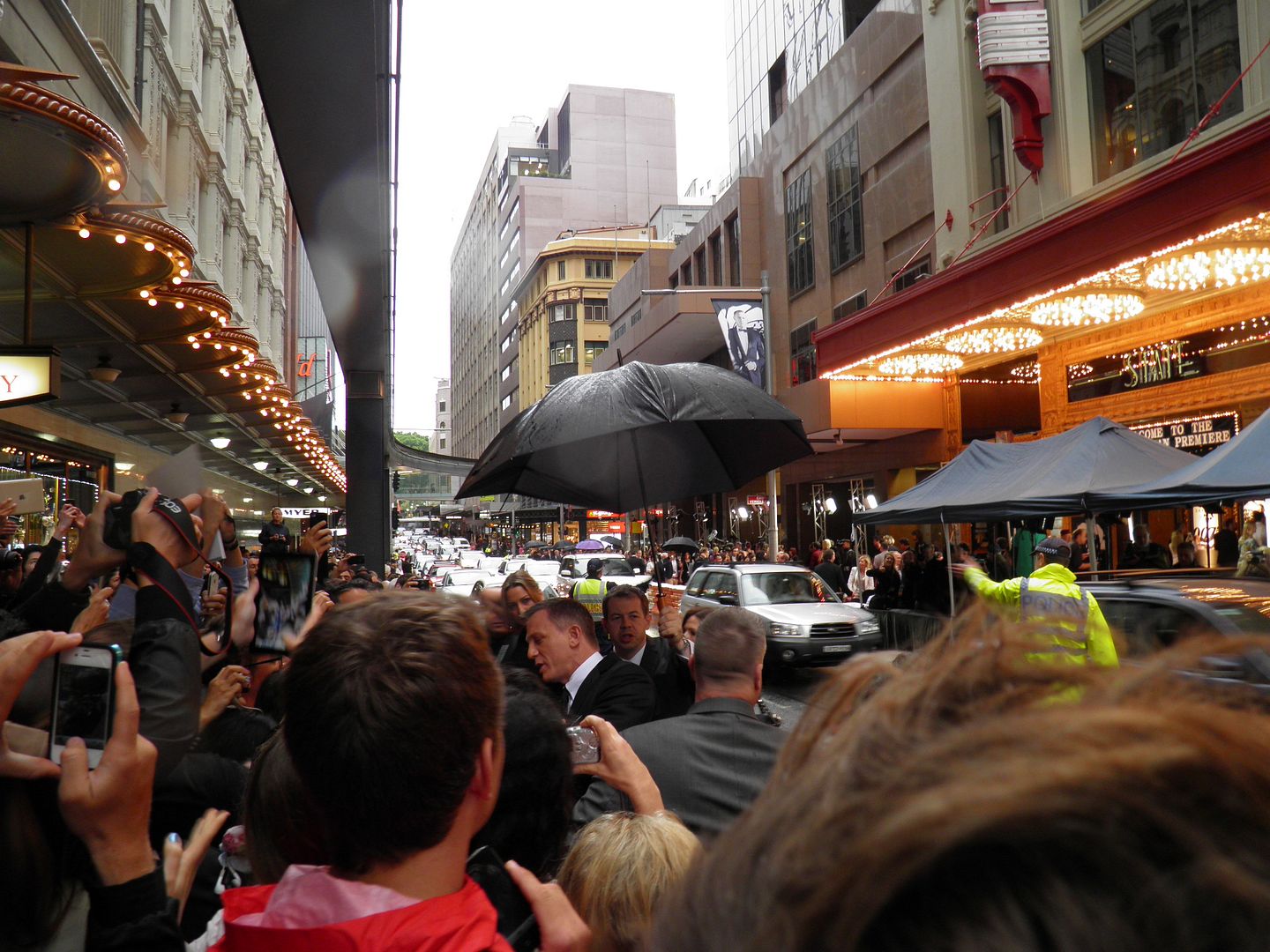 Anyway, I stood, I got soaked, I did but see him passing by. For a second, under an umbrella. Still, it wasn't that bad. The crowd where I was standing seemed to be made up almost entirely of British ladies of a certain age, and their withering comments, be it the weather or the fashions of minor soapie stars, was entertainment itself (British moaning does get on one's tits in the long term, but in short term exposures it's hilarious).
The monorail also provided a unique bonding experience, as we were standing right under the track in the rain and I tried to warn the tourists what would happen, but they pshawed (I wasn't wearing the grey cardigan of trustworthiness), until it did come around the corner and swept all the water from the track before it down onto our heads. After that their were cries of 'monorail!' every time it hoved into view. Well, I did try to warn 'em.
Never mind, good crowd of the very damp and the very faithful, and very British, and therefore very vocal. It was kind of fun. Reminds me of why I do the stage door thing there, but never here.
(
Collapse
)